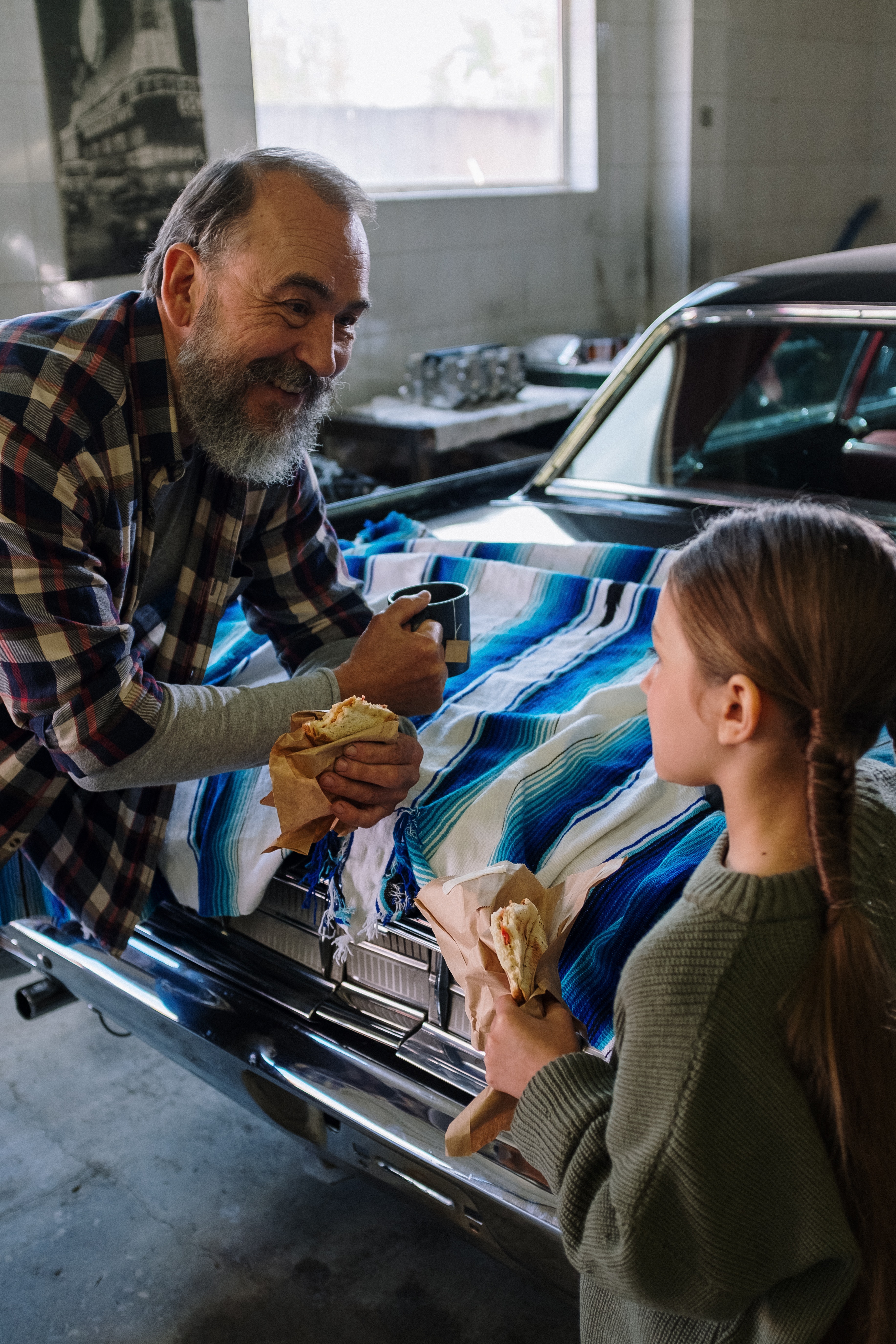 ---
Not yet grill aprons, pair of socks, or ad for leather phone charging stations and other leather accessories. He's got all that. This Father's Day, give the gift of relaxation, movement, or quality guy time, the just-the-way-he-likes-it, best Dad ever way!
Subscription to A Streaming Channel
Does the father in your life love to kick his feet up after a long day and enjoy some documentaries, binging sports re-runs, or classic old movies? With a multitude of streaming services out there, including Apple TV+, Peacock, Youtube TV, ESPN+, and so many more, there's a chance there's a service out there that he doesn't have and can fit his needs to kick his feet up and chill with a beer.
Speaking of a cold brew....
Coffee tastings and beer tastings are the new coolest thing! Stalk Facebook events or Instagram or search tastings near you to find a cool experience for your father's tastebuds, and bonus - he can bring you!
Give the gift of movement and strength - A.K.A., a confident dad!
Gone are the days of 24-7 gym memberships and the negative stigma that comes with gifting someone a fitness regime. With customized, fun, challenging, group-setting workouts dominating the fitness industry, people are finding a new, enjoyable, attainable, and sustainable way to work out. Club Pilates offers a wide range of class types and levels, as well as Private Training classes, so men and women everywhere can find a workout that's tailored to their bodies' needs. Men have reported better sleep, less hip, knee, and other joint pain, and stronger core and better posture after consistent Club Pilates classes.
A way to track their fitness
Most dads love their technology - and some good, old-fashioned competition. On top of catching their texts, favorite podcasts, sports scores, and more all in one place, they can also track their movement and Club Pilates workouts through the Apple Watch! Did you know that Apple Watches are purchasable through Club Pilates studios? Complete with a sleek, black Club Pilates band, they'll sport their daily progress and their favorite fitness studio too!
A local weekend away! Mountain, lake, ranch, you name it!
When's the last time your dad has had a recreational weekend with some friends, his kids, or himself? Staycations, and in general time outdoors, have become all the rage in 2020 after a year of being stuck inside. Fishing, hiking, backpacking, and camping traffic have increased exponentially in the past 12 months. Rent an airbnb, a camper van, or a cabin, and plan a weekend in the wilderness to get away!