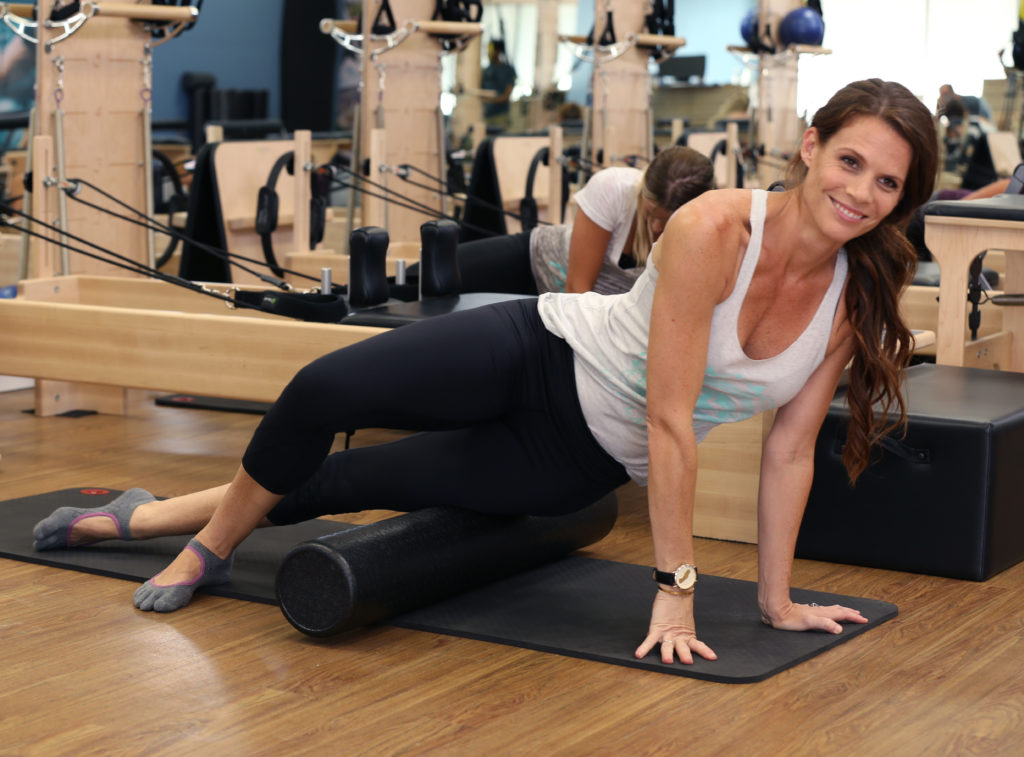 ---
Although all Club Pilates classes aim to restore energy and strength, our CP Restore class specifically targets the areas of the body that needs more blood flow and oxygen. Instilling this class format into your weekly routine even once a week rejuvenates your body in ways nothing else can.
First, let's explain fascia. What is it?
It's a fancy word for connective tissue. It runs throughout the body and helps us jump, walk, and even stand. When these tissues lose blood flow, the rest of the body can't function properly. What motions happen in the shoulder affects us straight to the core and even down to our feet. Similar to a spider web, a single drop of dew will make the entire thing shake. How do we know when our fascia is needing more oxygen? We feel it in our joints known as pain or tightness.
The CP Restore class leads you through your standard spinal warm-up that our bodies crave daily. This allows the body to be more open to the effects of rolling out. Then an instructor will lead you through a full-body session targeting specific muscle groups where fascia tends to be most dehydrated. You may use a foam roller, but you can get excited to try out a Trigger Point grid and ball as well. Using various modalities allows you to get deeper into specific areas depending on how the body is shaped.
The class will finish with a stretch and leave you with a surprising pep in your step!
To clarify, the CP Restore class is not meant to stretch muscles. Although there may be a segment of muscle lengthening towards the end of class, rolling out is geared more towards fascia and the restoring of blood and oxygen to levels that make movement easier and more successful. Keeping in mind that this is a slower-paced class and being open to a certain level of discomfort but never pain while rolling out further explains how different this class format is and how much we need it.
A Club Pilates Restore class aims to make your body feel like a well-oiled machine. You leave feeling looser, more mobile and agile, and notice how basic motions feel easier.
Posture is improved and everyone leaves saying "I feel good!" Isn't that the point?