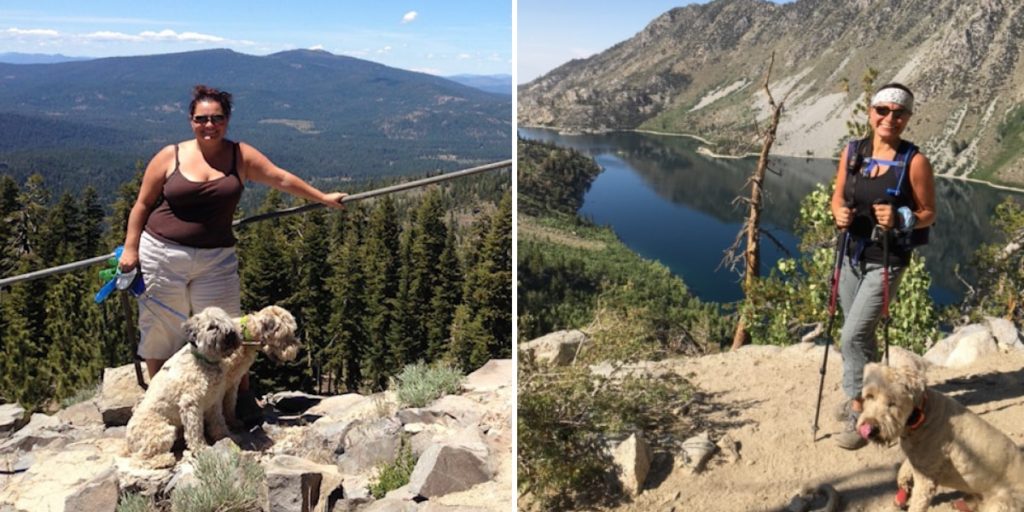 ---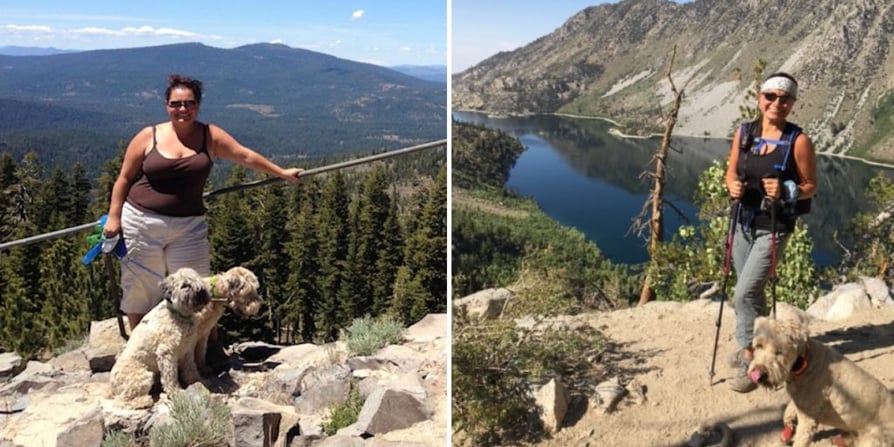 "Like many women, I have struggled with my weight my whole life. I hovered around a size 16, dipped down to a 12 maybe twice since 1988, and topped out at a size 20, XXL, in 2014. Right around my 40th birthday, my husband and I took a fantasy Christmas vacation to Hawaii. We saved and planned and had an amazing time. Always active, and social, and adventurous, we did quite a bit of swimming and dining, drinking and snorkeling, hiking and golfing. But looking back on day 13 at the 2000 pictures we took as we packed up to head back to reality, I was horrified by what I saw. It was the first time I was really sickened by my appearance, and sat staring at myself, crying. Wow. How did I let it get to this, and how did I not know?
Around that time, I noticed my "engine" running hot. My blood pressure was hanging around 130/110, and my doctor mentioned BP medication. Cardiac disease runs in my family. I didn't want to be on medication for the rest of my life, but my doctor gave me 6 months, and if I didn't see an improvement, that would be the next course of action.
On January 15, 2016, I walked into Weight Watchers, alone, for the first time, for the last time. I had to take away all of my obstacles. I couldn't blame a buddy for not coming with me, or falling off track when someone else did. I had to do this for me. I figured I could go to the program and lose the same 25 lbs I always lost. That's really all I set out to do. I had much, much more than that to lose, but I thought 25 would be a huge move forward. I was 222.4 lbs that day. I gasped.
Two weeks into my journey, I started walking one single 18-minute mile at a time. I went a little bit faster and longer each day, and the dogs were loving it. Two months in and 12 lbs down, my friend from San Diego sent me a message and told me I should be so excited because her friend Allison was opening a Club Pilates in Reno. I didn't even know what Pilates was, but I knew I rejected almost any other workout, and I needed to enhance my efforts with a movement routine. What did I have to lose? I tried a Club Pilates class.
I was hooked on day 1! Since that first day, I have taken 700+ classes, and my body has completely changed and morphed! I constantly Do Pilates. Do Life. For real. I still take 4-5 Pilates classes a week, and I cross-train with a 4-7 mile walk 3 days a week. I hike in the Sierra, kayak small alpine lakes, SUP paddle, and indoor rock climb to cross-train and keep my exercise exciting and interesting too! My golf rotation has drastically changed, improving my golf game tremendously! Pilates has strengthened and lengthened my body. I now understand and control my movement and posture constantly. My sleep patterns are regular. The tone of my day is perfectly set when I start my day with Pilates. My endurance is high, and I have embraced a truly active lifestyle.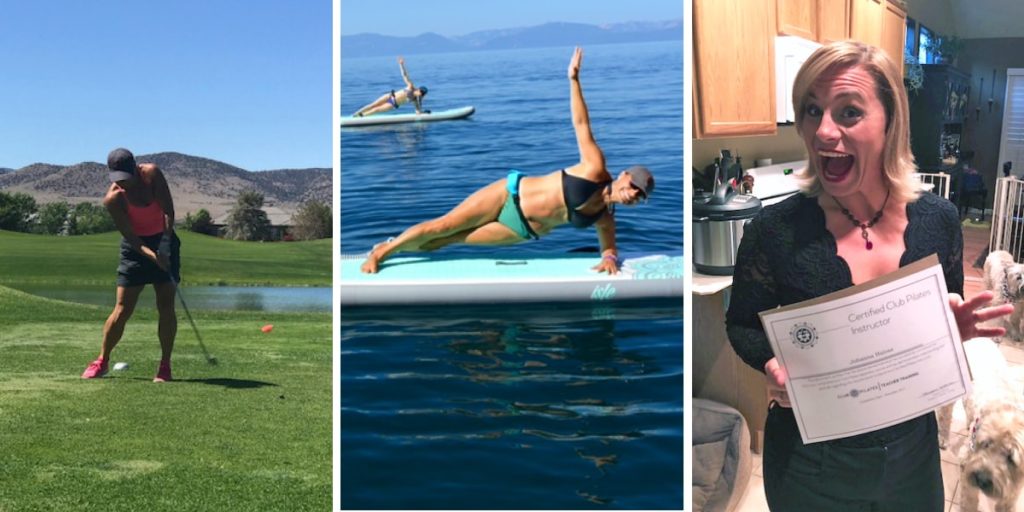 The benefits have been immeasurable. 77 lbs later, 66 inches lost, .5 inches gained in height, down to a size 6/S, with 118/78 blood pressure and vastly improved cholesterol numbers, and well below my physician set goal weight. True healthy weight loss, and MAINTENANCE is a multi-pronged lifestyle approach. It's finding a healthy respect for your body and food, keeping food exciting and tasty and easy and fresh. It's moving EVERY SINGLE DAY and finding exercise and functional activity that excite you. It's hydrating with water, in my case, 100oz a day. It's exposing your weight loss journey so that you have accountability at every turn. And it's stepping on the scale each week, in my case, 159 Tuesdays later, still sitting in my Weight Watchers meeting! Its finding passion in food and activity and sharing.
My journey continues as I constantly rave about the magic of Pilates, and inspire others to take a single step towards loving themselves and thanking their body! Allison and Jessica, the owner and GM at my home studio in Reno encouraged me to participate in Club Pilates Teacher Training, and I received my official Certification in December 2017. My love and understanding of the discipline grows every single day. I teach the 6 am class each morning in my studio, and have a loyal following that continues to grow. I coach and mentor women and men on their body appreciation and health ventures- and I absolutely love it. Had I not walked into that Club Pilates class those many months ago, I would have never known what my body and mind were capable of. Thank you, Allison and thank you, Club Pilates for showing me how to Do Life."