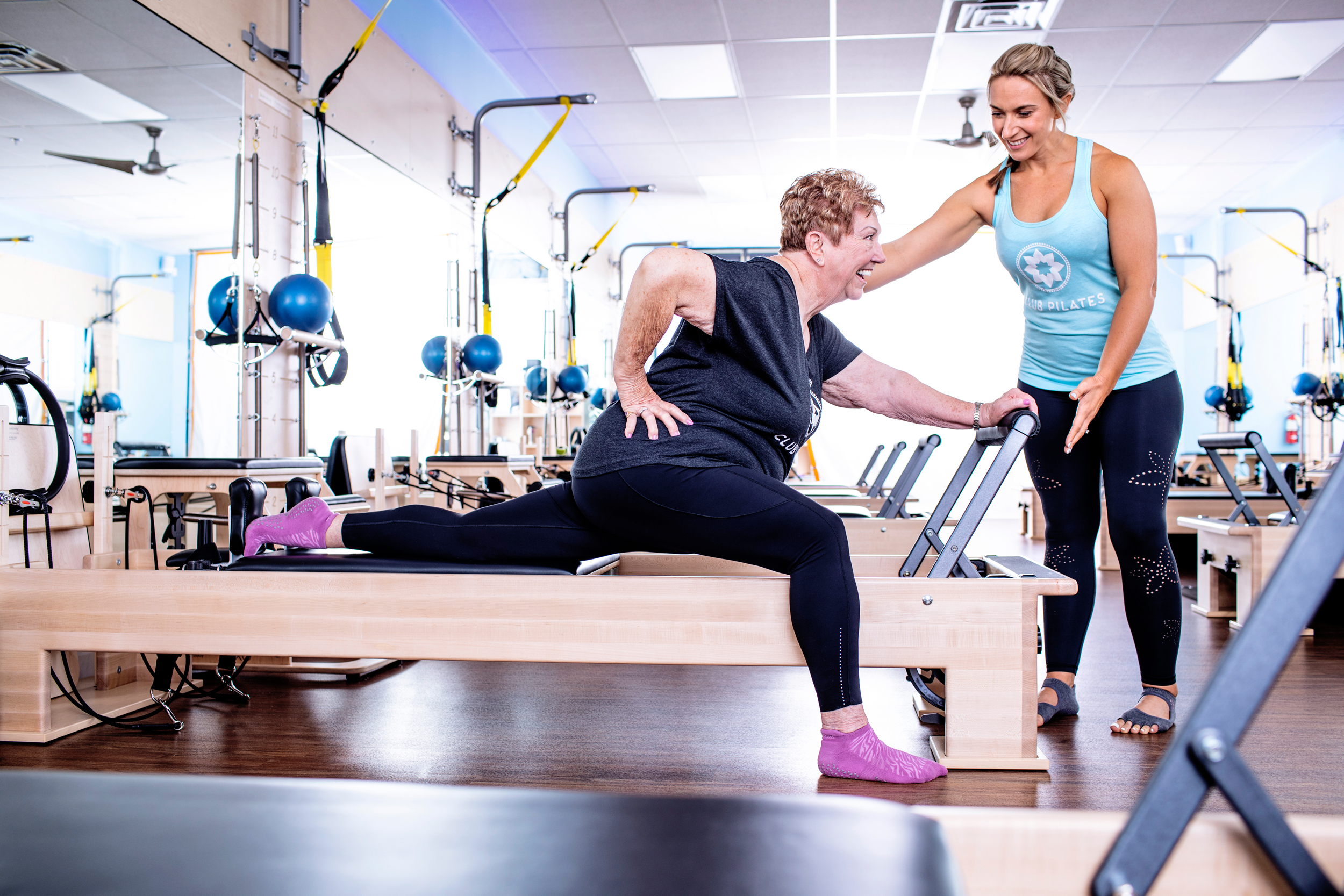 ---
The Pilates Method was popularized in the 1990's for its ability to restore function and significantly improve posture and mobility. Its primary emphasis is on building a strong core. It is also known as a mindful movement practice in which 'how' an exercise is performed is valued more than 'how many'. While the benefits of its qualitative focus are typically referred to in the physical, there are an array of mental health benefits provided by concentrating on your movement mechanics during the exercises.
Extracting these benefits doesn't even have to be time consuming because even a single session of Pilates has been shown to decrease levels of anxiety, depression and fatigue while improving one's energy (Fleming, Campbell, & Herring, 2020)!
Yes, just one session can make you physically strong and more mobile, while significantly improving your mental health!
This begs the question, "What is it about Pilates that is so enriching?"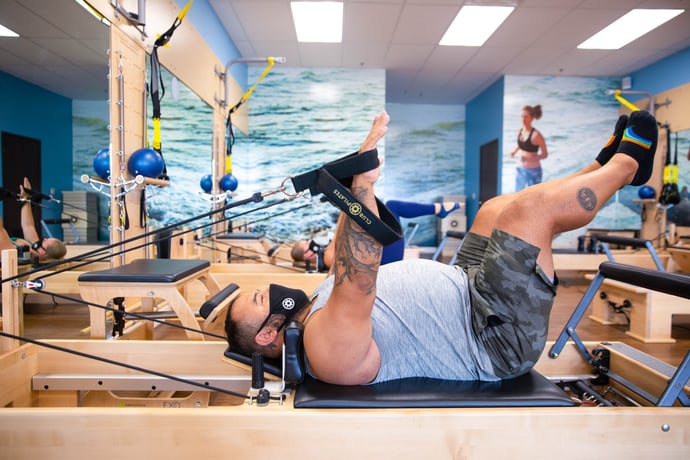 It focuses on breath to increase mindfulness:
Focused breath is a substantial practice to help calm the mind and is incorporated in an array of movement practices ranging from yoga to Tai-chi. Breathing is a central focus in Pilates and as Joseph Pilates himself states in Return to Life Through Contrology, "Above all else, learn to breathe correctly." Each Pilates exercise has a recommended breathing pattern, emphasizing to breath fully throughout the choreography.
In addition to the physical benefits, bringing awareness to one's breath also contributes to the down-regulation of the parasympathetic nervous system which contributes to decreased stress and blood pressure (Fleming, Herring, 2018). Therefore, not only does utilizing your breath allow you to concentrate on the physical demand of each exercise, it also enhances your ability to cope with stress to increase your mental health and well-being.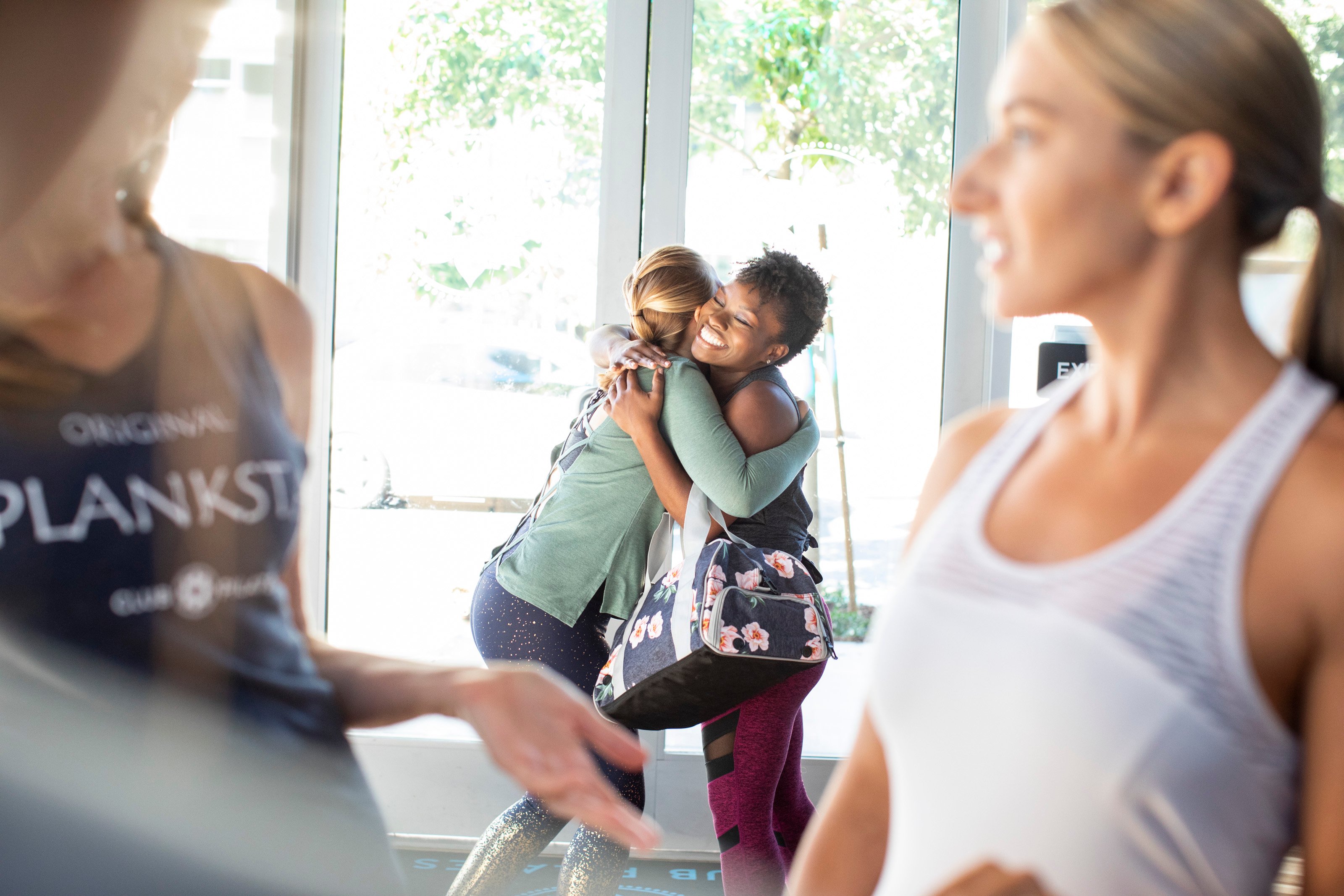 Community:
Unlike the gym where most people are staying to themselves while listening to their headphones, a Club Pilates studio is a welcoming environment that has plenty of opportunities for interaction as well as friendships to be made. Although this can be a commonly overlooked aspect of a Pilates practice, it has been hypothesized to decrease depression in Pilates participants (Fleming, Herring, 2018). As a student, not only do you get to select a teacher(s) that fits your personality, but you'll likely visit the studio at a similar time on a weekly basis in which you'll interact with the same fellow students over and over again.
Pilates clearly separates itself from standard forms of exercise. With a Pilates practice, you will not only enhance your core strength, flexibility, and posture, but you'll have more energy while decreasing stress and anxiety. So, if you'd like to be stronger and happier, make sure to stop by your local Club Pilates, and we are here for you!
Written By Adam McAtee, Club Pilates Master Trainer