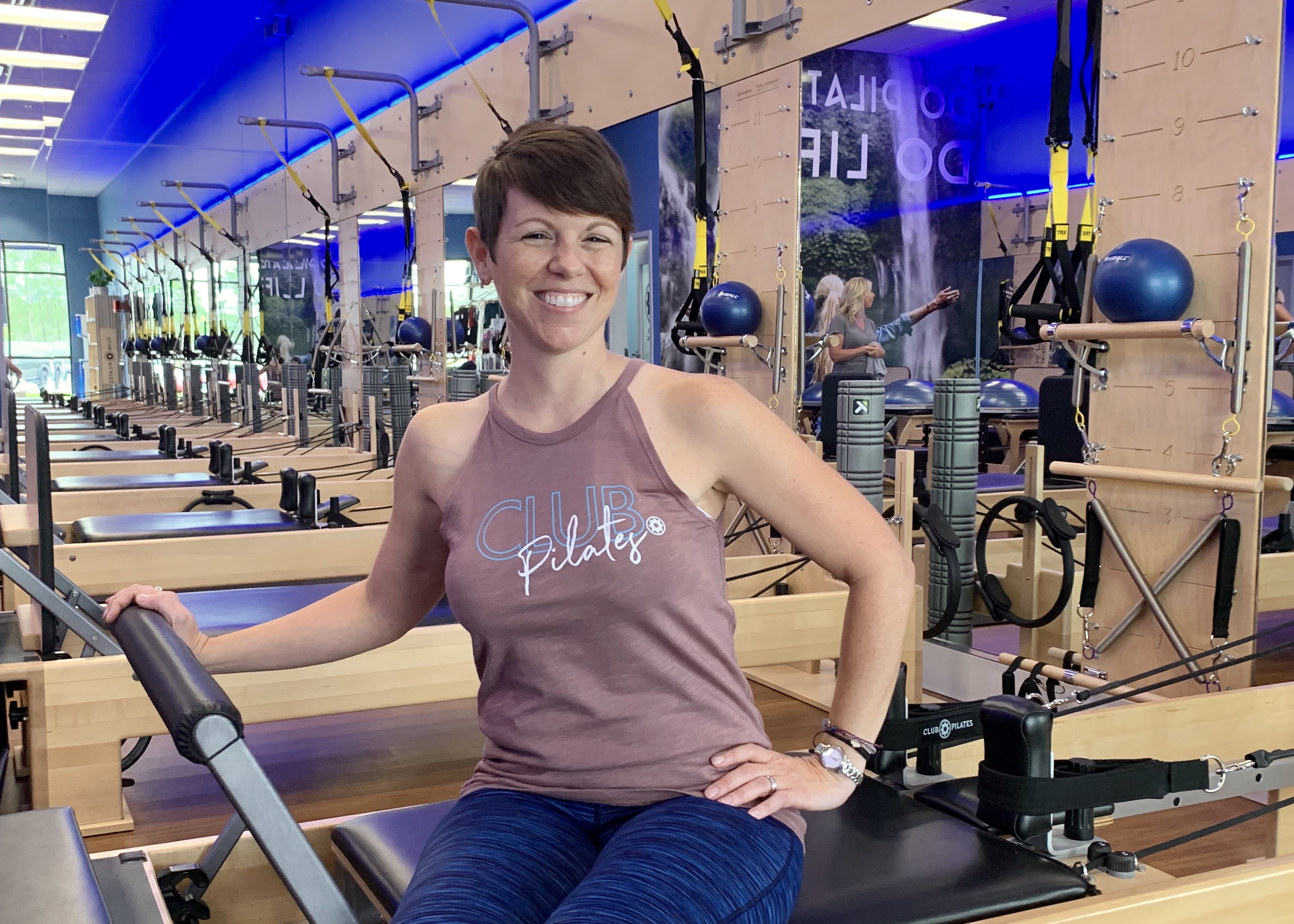 ---
In 2010, at 31 years old, Anne discovered a lump in her breast. With a lumpectomy and an aggressive course of chemo and radiation, she was considered by her team of physicians to be cancer-free. Six years later, in the fall of 2016, she found another lump and received the devastating news. Her breast cancer had returned. After a full mastectomy, she was forced to start chemo treatments all over again.
It seemed almost impossible this could happen twice.
Feeling physically and mentally broken, Anne inquired about Club Pilates when the Wilmington location opened in the fall of 2017. Anne had just recovered from reconstructive surgery and needed something to regain control of her MIND and BODY. She started slowly as a 4-pack member, but something clicked. Her power returned.
That was only the beginning of Anne's journey.
While driving every 3 weeks to Duke Medical Center for chemo treatments, Anne enrolled in the Club Pilates Teacher Training program to become a certified Pilates instructor. At first, there were concerns that the hours of in-studio training and the practice teaching would be too taxing on Anne's body. Chemo had zapped all of Anne's energy, yet she was determined to keep going. Not only did she pass with flying colors, Anne excelled! She became a certified instructor around the same time she finished chemo. The CP Team has never been so proud!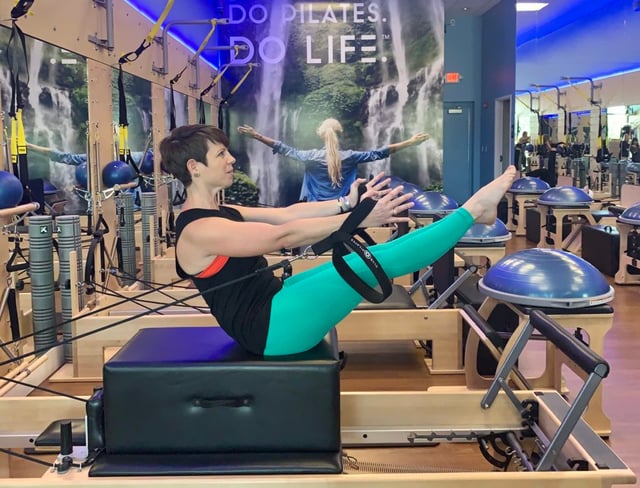 If you ask Anne about her cancer recovery, she'll tell you, "Cancer took so many things from me, but Pilates gave me my confidence back, my body back, and, most importantly, my control. It was something I wanted for myself, and the connection was immediate." Anne's husband Jon was by her side every step of the way and says, "I always wondered how she's doing it, sitting there getting chemo, no hair, no energy, studying anatomy. Truly Inspirational."
But the greatest gift of all is the one Anne gave to her family.
She dived into a new career at her weakest point and dug (or in Pilates lingo, sprung) her way to the top. She wowed her sons, who kept track of her progression. When they turned to her and said, "We're so proud of you"…that was all the validation she needed.