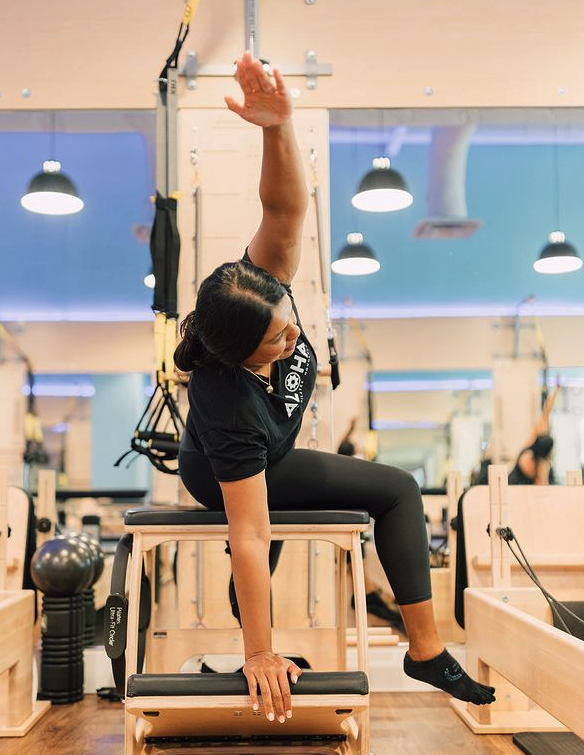 ---
The EXO chair is a piece of Pilates equipment that challenges strength and control. It may also be used for rehabilitation and is a great space saver. The original chair was actually designed to fit in compact New York apartments by doubling as a piece of furniture. From then to now, the apparatus continues to be used prominently among the Pilates community to provide control and resistance training.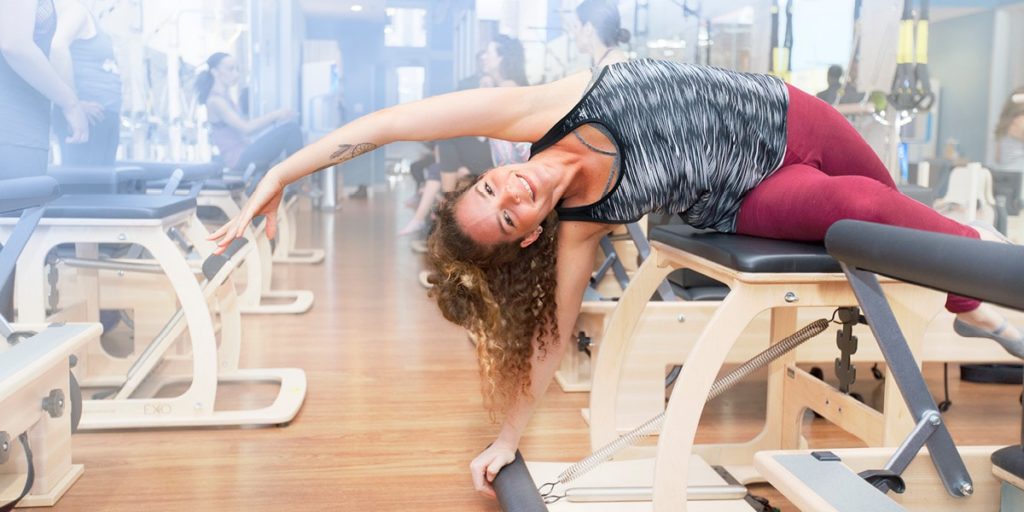 PEDAL:
The pedal is the part of the chair that moves through space, connected to adjustable resistance springs, and controlled by the user during each exercise series. Many of the exercises stem from Joseph Pilates' background in gymnastics. Despite how dynamic and challenging many of these moves can appear, he originally developed pedal exercises with rehab in mind, particularly for knee injuries. Because of this, it appeals to a wide range of individuals with a varying range of motion and strength.
CACTUS RESISTANCE SYSTEM:
The springs connect to a cactus stem on the back of the chair enabling the user to move the pedal at various resistance levels depending on desire of intensity and strength. Much like the springs on the Reformer, there are different weights and placements of the springs used by instructors and members to allow such variety. This promotes more tailored success for each individual.
PADDED SEAT:
The top of the chair has padded material to sit, stand, kneel, and lie down on. Over time, this added amenity has enabled people to move throughout their Pilates practice with more comfort and ease on their joints. The smaller surface area in comparison to the carriage on a Reformer or Cadillac initiates even more necessary for balance, control, and core strength.
The original chair has transformed over time improving comfort and ease of use. Not to be masked by its more popular Pilates counterparts, the Reformer and Cadillac, the innovative changes made to the current model have revived the chair's popularity into what we use commonly in our Pilates sessions. Come try it out in our private training and upper-level classes! The benefits of balance, strength, resistance, and proper body alignment make the EXO chair an amazing addition to your Pilates practice.