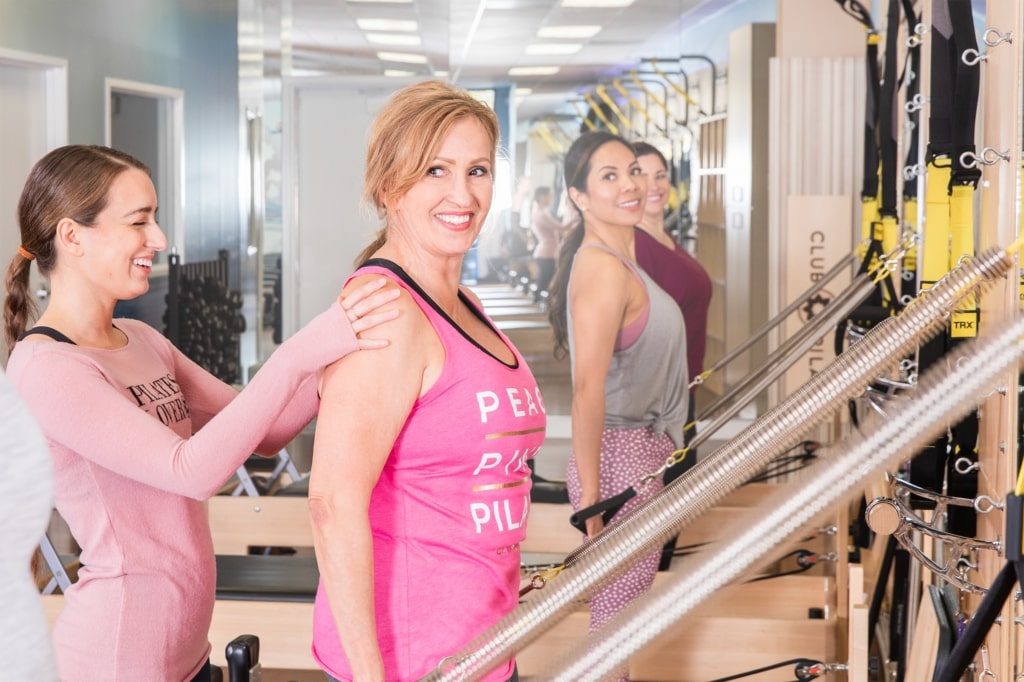 ---
I tried everything in the world. There is a nice gym in my apartment complex, I would try to workout out around 3 days a week there but never would work out as hard as I could because it's hard to have motivation in a regular gym when there are no guided workouts. You have to push yourself to go.
My work is about a half hour from my home so I knew I would want something that would be convenient for my job. I heard the chamber talking about the opening of a Pilates studio near where I work. Pilates was something I hadn't experienced before. I was excited that when they opened, I joined right away! A year has now passed since I joined. The studio just celebrated their 1 year anniversary too! When you walk into the studio, the environment is very friendly.
I guess you can say it's like a family. I've made friends in the studio; we take some of the same classes each week. It's fun to go to class and see them there!
Since I am a Director of sales for two Hotels, my days are never the same, sometimes they can be easy and sometimes very stressful. Depending on the day, I sometimes work upwards of 10 hours a day. This is where Pilates benefits me more than just the workout. Before class, I'm excited, I know whatever day I had will go away. During class, the instructor will give us new exercises where it is fun. I feel sometimes she gives us new exercises that are hard, but it's good, I like a good challenge.
After class, I feel tired and my body is tired, but also, I have more energy, it's weird!
Something that was surprising when I first started Pilates was that I think I didn't know my own strength, I never pushed myself before because I didn't think that I couldn't do it. Because you are in a class, you feel the motivation to do what you didn't think you could do. There is a group of people doing the same workout and that is the push I need. I noticed physically; I am not as tired as I was before.
On the weekends, I try to walk a lot, whether that is at a shopping center or a park. Pilates has defiantly made it easier to move around. For instance, it is easier to get off the couch and everything else for that matter! I feel stronger and mentally, I am motivated as well. I've gone to boot camps, spin, you name it…it's the overall experience that is so different. Pilates has definitely made me strong, I've lost weight, and I am toning my body. I just feel healthier overall.
When I do Pilates, I feel so much better. Everything that happened in the day just goes away.
During class once, I fell into the reformer! Facing the mirror, pulling straps standing on the reformer. I did the move, but I fell on the springs with my feet in the air. Everyone was trying not to laugh but I was laughing so hard. I wasn't hurt, it was funny more than anything else. The instructor and my friend on the reformer next to me rushed over to help me out. Each class can be very exciting and funny. Sometimes we stand on the Bosu ball and throw the ball across to one another and some people wobble and fall off the Bosu ball because we are all laughing so much. We all have a fun time in class together.
I'm having my girlfriend try Club Pilates, she knows that I go and she wants to try it. So, I just showed her and told her why I started Club Pilates in the first place. She has been amazed and shocked by everything that Pilates is doing for me. So much so that she is starting next week!