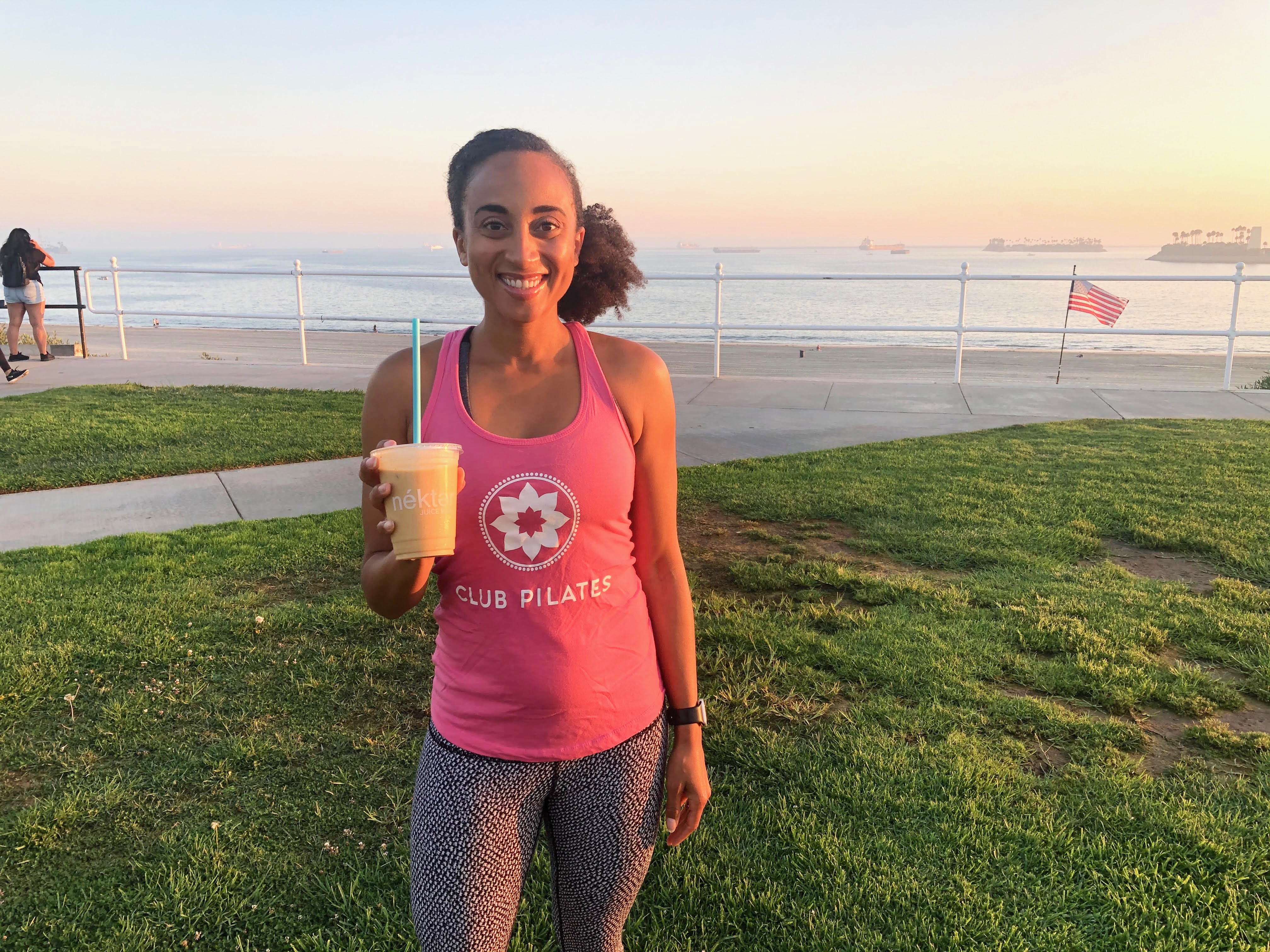 ---
Club Pilates and Nékter have partnered up to celebrate wellness with women everywhere!
What is 'wellness' anyway? Many people may focus on the physical aspects of health, such as diet and exercise, but overall wellness includes emotional, social, and even spiritual health.
If finding a "normal" wellness routine has been hard in the recent months, you're definitely not alone. Beginning a new regimen and turning it into a daily or weekly habit is tough! No matter the circumstance that is keeping you from your routine — injury, illness, or simply life — it's never too late to start!
Adding Pilates to Your Routine
"Pilates is the complete coordination of mind, body and spirit" - Joseph Pilates
Pilates was founded to build core strength, balance the body and increase range of motion. It also promotes mindful movement throughout the practice, creating an active meditation and decreasing daily stress. Because of its holistic approach, practicing Pilates will not only give you a new fitness routine, it will also boost and maintain your overall wellness!
So, how do you add Pilates to your wellness routine? Painting a picture of your new routine can help you make actionable steps! In doing so, you'll identify ways to begin your mindful journey to a healthy, fulfilling life.
Start with lower intensity (or low-impact) workouts, like a free 30-minute Intro class, and have a knowledgeable instructor guide you through the moves.
Fuel your body with clean, healthy food that tastes and feels good. It's important to have a quick snack 30+ mins before your workout that will give you a boost without making you overly full - try a smoothie or avocado toast!
Make a plan (weekly or daily schedule!). Setting aside time for yourself and your workouts at the beginning of the week can be a great way to make a commitment to your health! Although life may seem busy, practicing Pilates will fuel your energy and allow you to complete other tasks more efficiently.
Stay connected with a community to support you along the way! Club Pilates members enjoy a tight-knit community in-studio.