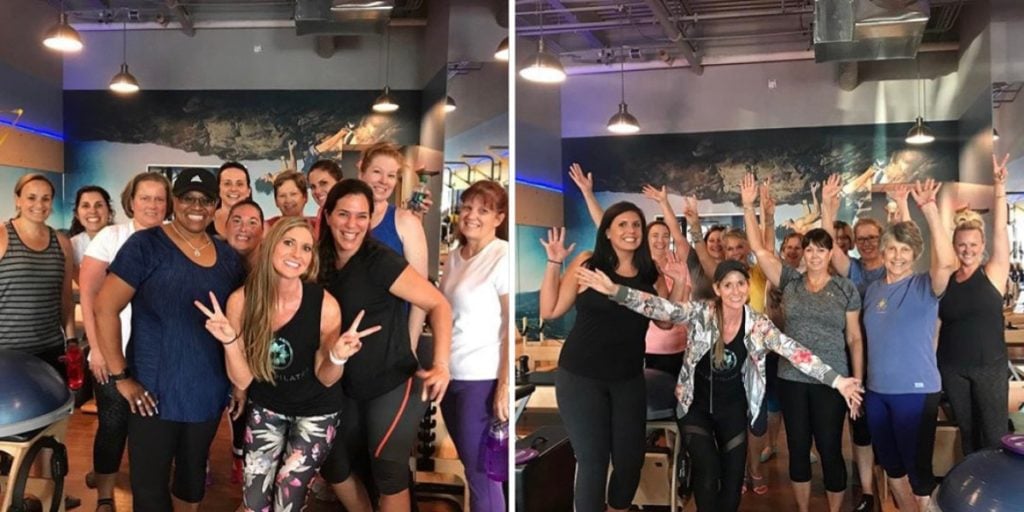 ---
Coming from a degree in Communications, a NASM certification, working with Nascar and owning her own non-profit, Natasha Johnson is now a fan favorite Club Pilates Instructor who's loving her work every day.
Natasha started her Club Pilates journey as a member in North Carolina. After attending a Teacher Training Open House, she fell in love with the experience and decided to take accelerated training! Completing 250 hours in 2 weeks she was able to fly through the program in a month. Holy motivation! She never thought she would be able to do it, but she conquered her education like a boss.
She loves catering her music to her clients to make sure everyone enjoys their hour in the studio. The community also allows her to share her passions about the non-profit, and being an instructor gives her the flexibility to grow the foundation. (Natasha volunteers at a shelter where they are in the process of building a community to bring mat classes to the women.) Being a Club Pilates Instructor has really opened up doors for several outside opportunities and personal growth.
What was your first experience with Club Pilates?
My first experience trying Pilates was at a new Club Pilates studio that had just opened near where I lived. I took the free Intro and immediately loved the mental challenge of learning a new exercise routine. I was experiencing a great deal of pain from overtraining with other forms of exercise as I prepped and competed nationally in the Miss United States pageant. Within a month of taking the Reformer Flow and Restore classes at Club Pilates, my pain in my left knee and hip completely disappeared. It was at that point that I fell in love with Pilates and began to really believe in its potential to help many of various backgrounds. An opportunity later opened up at our studio when they hosted a Teacher Training. I got talked into trying it and LOVED IT! I really love Club Pilates and the fusion classes they offer with a barre and the TRX Suspension Trainer. I feel as a trainer it allows me to think creatively and to teach Pilates in a variety of ways that appeals to a wide audience.
Why would you recommend becoming a Club Pilates instructor to others looking to make a change?
Club Pilates offers SO MUCH! With a great variety in apparatuses and the added bonus of fusion classes, I feel like Club Pilates challenges me in a new way. I strongly believe that the additional education you receive for these fusion-type classes makes you a more well-rounded instructor and lets you challenge and modify Pilates to address the needs of various clients. Club Pilates really is for every BODY.
What did you gain from working at Club Pilates that you love, but didn't expect?
I have been certified with the National Academy of Sports Medicine (NASM) since 2009. I currently hold 5 different specializations with them, but mainly received this education to learn more about my body and how to train myself after a lot of experience with personal trainers for pageants and sports that didn't really address my personal needs. I honestly never expected to train other people. When I started going through Club Pilates Teacher Training, I discovered that I actually LOVED training others, and despite my shyness, I actually had a skill for it. I never expected to teach Pilates much less be able communicate and instruct in a way that would be valuable to others. When I have clients tell me how much Pilates has benefited them with weight loss, pain, or energy, I feel so rewarded and thrilled that I have been able to create that experience! I am so thankful I get to work at Club Pilates and positively impact others' lives every day.