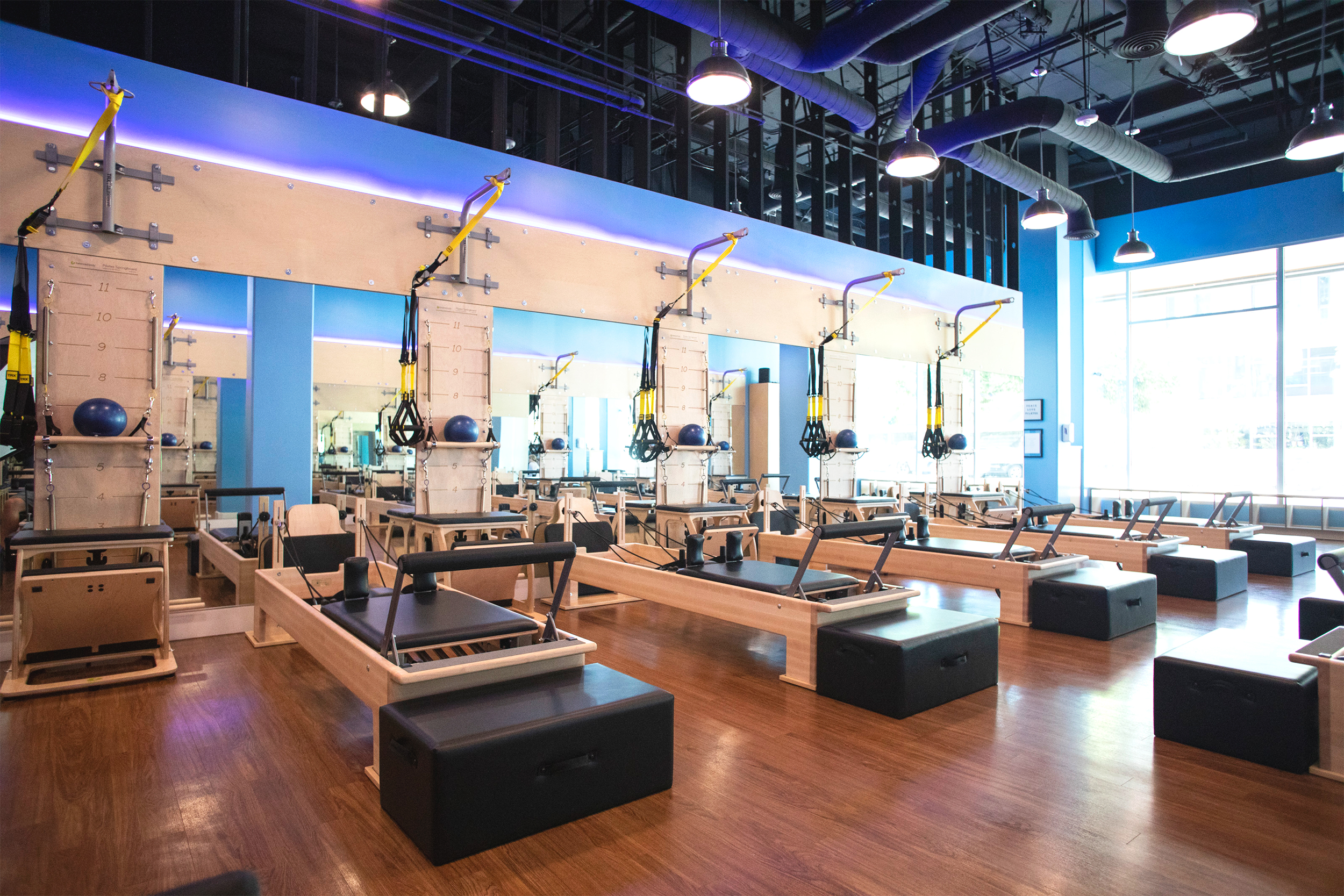 ---
For a limited time, enter the Club Pilates x Hyperice giveaway HERE.
Club Pilates offers more than full-body, low-impact workouts. Pilates helps you gain control of your life through balance, stability, and strength!
Club Pilates helps you achieve a balanced, fulfilling lifestyle–with more than just Reformers. Each studio features a variety of apparatus, including TRX, Exo-Chair, Bosu, Mats, rollers, and more. In addition to your fitness training, it's essential to care for your body with a wellness routine that includes maintenance and recovery!
In each Club Pilates RESTORE class, you will experience the benefits of foam rolling and reflexology. The class is functionally programmed to include a combination of Reformer movements and TriggerPoint™ Therapy myofascial release.
Can't get into the studio for class? Keep up with massage and recovery tips at home with tools you'll find in your studio's retail boutique, like the Hypervolt!
Recovery Tech by Hyperice
Hyperice is the world leader in recovery, and their technology is designed to help everybody on Earth move better. Mindful warm up, recovery, and body maintenance with their world-class devices is a wonderful complement to your Club Pilates training, and a dynamic way to maximize your success.
Hyperice connects the innovation of technology to the art of movement. They specialize in percussive, vibration, compression, and thermal fitness and wellness technology. Hyperice products combine science and physiology to support and advance the human condition.
The Hyperice Hypervolt (Bluetooth®) delivers a symphony of power, performance, and variability. Designed to accelerate warmup and recovery, the Hypervolt uses QuietGlide™ technology to deliver three speeds of rapid percussion almost silently, for a tranquil and therapeutic massage experience. Using the Hypervolt (Bluetooth®) accelerates warmup and recovery, improves range of motion and flexibility, reduces muscle soreness and stiffness, and enhances muscle performance. These benefits are all highly advantageous to properly preparing your body before training, and to properly recovering your body after a Club Pilates session.
And, if you love Club Pilates GO where workouts are available on-demand and can be done wherever and whenever you want, you will adore the Hyperice App, powered by HyperSmart™. Hyperice's app brings you customized recommendations and professionally curated content from experts that you can access at home or on-the-go. The app allows you to follow along as the world's best athletes, trainers, and physiotherapists guide you through exclusive routines and share personal fitness and wellness tips. The Hyperice App connects to your other health and wellness apps to create customized recommendations based on your movement, and curates an experience entirely customized to you.
December Club Pilates x Hyperice Wellness Giveaway!
For a limited time only, enter to win the ultimate Pilates Wellness Bundle.
2 winners will win: A Hypervolt BT, A Club Pilates Workout Mat, Magic Circle, Elemental Water Bottle and Vooray Backpack, valued over $500.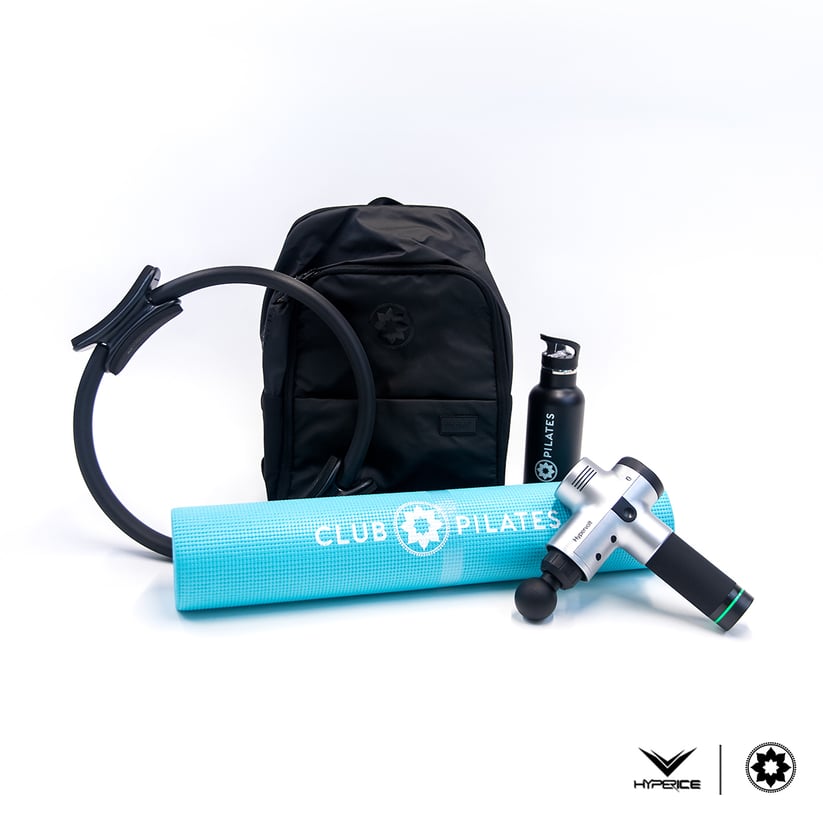 Visit this link to enter to win! Winners will be randomly selected and announced December 24th on the Club Pilates Instagram.
*This giveaway is not sponsored or administered by Instagram. Must be 18+ to enter and live in the continental US.⁠