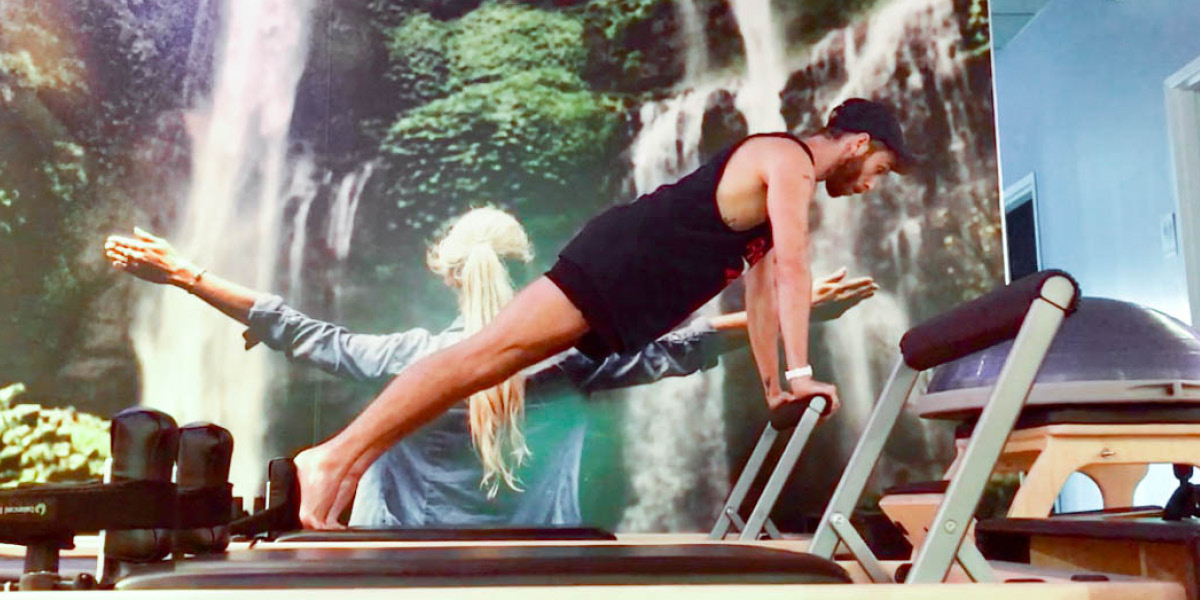 ---
Joseph Pilates took inspiration from ballet dancers in New York when first creating his series of exercises. It's no surprise then, that for many dancers, Pilates offers a method to educate themselves on their bodies and to perfect their movement and fitness goals. Furthermore, these trained athletes and teachers are naturals when it comes to diving into the method and becoming certified Club Pilates instructors.
Club Pilates offers freedom of schedule, the ability to travel, and the promise of a life-long career. Rhys Loggins came to train with Club Pilates after training as a professional dancer for most of his life.
"When I stopped dancing, I decided to dedicate myself to learning the intricacies of movement in its purest form - which to me is best expressed through Pilates!
I lived in NYC for the last 8 years teaching athletic Pilates and always used Club Pilates as a resource to take butt kicking classes while traveling. So, when I moved to a new region it was a perfect fit for my intense muscle burning, but detail-oriented style.
Working at Club Pilates gives an instructor the opportunity to really let their creativity shine. With so many props, pieces of equipment and class styles, you can create diversity in your career that keeps things exciting for you and your clients. It's also incredible to me how many Club Pilates exist around the country (with more and more opening each month). Being a part of making Pilates accessible to people from all areas of the country is such a wonderful opportunity. I feel like a lot of people have ideas about what Pilates is and who it's for and Club Pilates challenges those perceptions."
Rhys currently works at 3 Pilates studios. He teaches about 25 hours a week, 15 hours a week at CP, and can teach up to 40 hours a week when he needs to. When he's not teaching, he travels A TON.
Being a Club Pilates Instructor allows him to have so much flexibility in his schedule that he spends about 4 months of the year traveling.
In addition to flexible scheduling, Club Pilates gives you a Pilates family: a network of over 300 studios and several fellow Pilates Instructors. "My owner and general manager are both incredibly supportive people who are outstanding to work for. They care not only about how things are going in the studios, but for the instructors and clients as individuals. I feel so supported by them in a way I couldn't have imagined. In terms of working for Club Pilates as a whole, I'm most surprised at how inspired I am to explore the limitless options that the class styles and diversity of props and equipment allow for. There are some guidelines about how each class should be structured and what it should and shouldn't (which at first I expected to feel a little stifled by), but really that framework has opened me up to exploring consistency and creativity within those constructs in a completely unexpected way!"