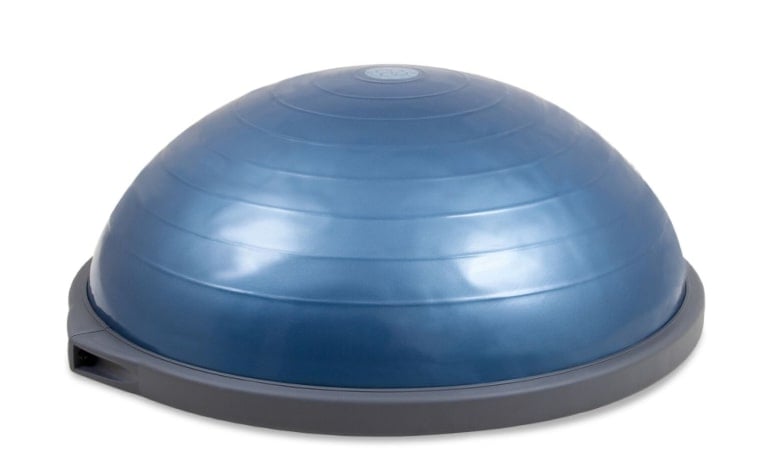 ---
At Club Pilates we take pride in using multiple pieces of apparatus to continuously challenge our clients in their Pilates practice - the Bosu is one of them. It can make the most introductory exercises more intense while providing a balance challenge to the deeper muscles and joints, and it can also help support and accommodate various injuries and conditions.
Basic exercises that are done on the mat such as bridging or planking are fundamentally challenging exercises, by just using your body weight alone. Adding in a Bosu can add difficulty. The Bosu supplies a smaller and tighter base which can slightly elevate an exercise up and can also be a heavier weight, providing more strength training for clients. All of these elements can increase the level of intensity for countless variations of exercises.
On the flip side, the Bosu can also be a tool for various injuries and conditions. It supplies a softer surface and isn't too low to the ground, yet can also prop clients up when needed. This pliable surface is more accommodating for certain clients' comfort levels. The Bosu also supplies a challenge without having to lift far off of the ground, creating a more confident environment for the client to modify if necessary.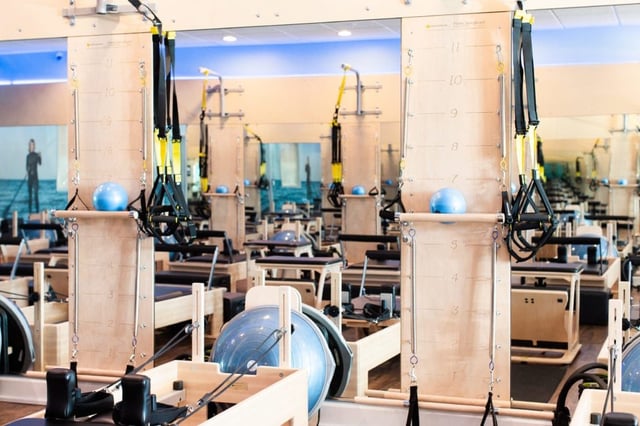 Balance is the main purpose of the Bosu. The unstable surface makes it hard to stand on, kneel on, or any other situation where holding ourselves up is required. While functioning through the most fundamental of Pilates exercises, the Bosu can supply an extra challenge of instability to any variation simply by trying to remain on top of it.
The Bosu is one of the many ways to keep your Pilates practice new. It can help bring your practice to the next level and can also make exercises and motions possible that otherwise wouldn't have been achievable. Balance is pivotal for overall health, and the Bosu supplies exactly that!!