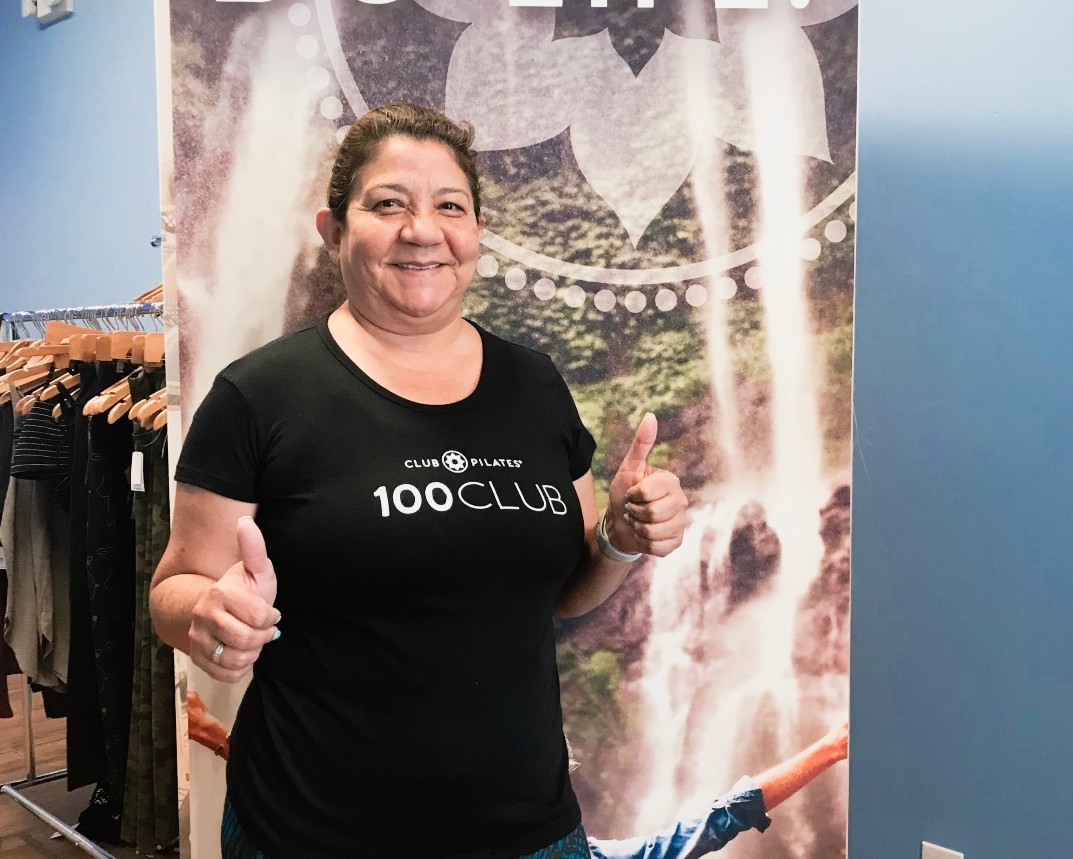 ---
Before joining Club Pilates Morgan Hill, my main form of exercise was hour-long solo walks about four to five times per week. It getting pretty boring and lonely. Previously, I had been doing Bikram yoga for a couple of years and I really enjoyed it, but my schedule didn't allow me to continue.
I'd been hearing really great things about Pilates.
I had heard that Pilates improves your core strength, and that really piqued my interest. I work long hours and I have a long commute, so I had been having back problems, and I felt Pilates might help with those issues. One day a Facebook ad popped up on my feed about a new studio opening up soon in Morgan Hill, and I immediately called to request information. I was able to talk to Jen and she answered all my questions. Somehow I knew this is what I wanted to do, and I signed up right away. I decided to make a commitment for myself, and for my health.
I was hooked from the very first day.
I really didn't know what to expect. I had never seen a Reformer before and it was a bit intimidating at first. But after my first class, I knew this is exactly what I needed and I made the decision to commit myself to a regular weekly schedule.
It feels great being one of the first members at Morgan Hill. I feel like I'm part of a family. We are all very supportive of each other and it's nice to see that a lot of the original members are still coming and we try to encourage the new members.
I feel challenged with each class.
The fact that we have different instructors and each of them has a different style of teaching makes each class different. We work on different exercises - I love it! The great thing about Pilates is that you can really feel the difference. Anytime we have a new member come in, it reminds me of my struggles at the beginning and how far I've come. The best part is that we encourage each other.
Pilates helps with my mental and physical health on a daily basis.
WOW! What can I say about mental health? I work 10 hour days and I have a two hour commute four days a week. So, you can imagine how tired and stressed I feel every day. Pilates is my piece of heaven. I feel so much better after each class.
Physically, I can't even begin to describe how much it has helped my back pain.
I feel so much better now and each class feels like therapy for my back. After sitting for long periods of time at work and my long commute, Pilates is exactly what my body needs. Health wise, it's definitely making a difference with my lab results. They are so much better compared to last year.
I'm not going to lie, I was completely out of shape, I couldn't hold a plank for more than five seconds. My arm and core strength was practically nonexistent. I felt my legs were a bit stronger because of the walking, but the rest of my body really needed this. I definitely did not expect to feel so much stronger.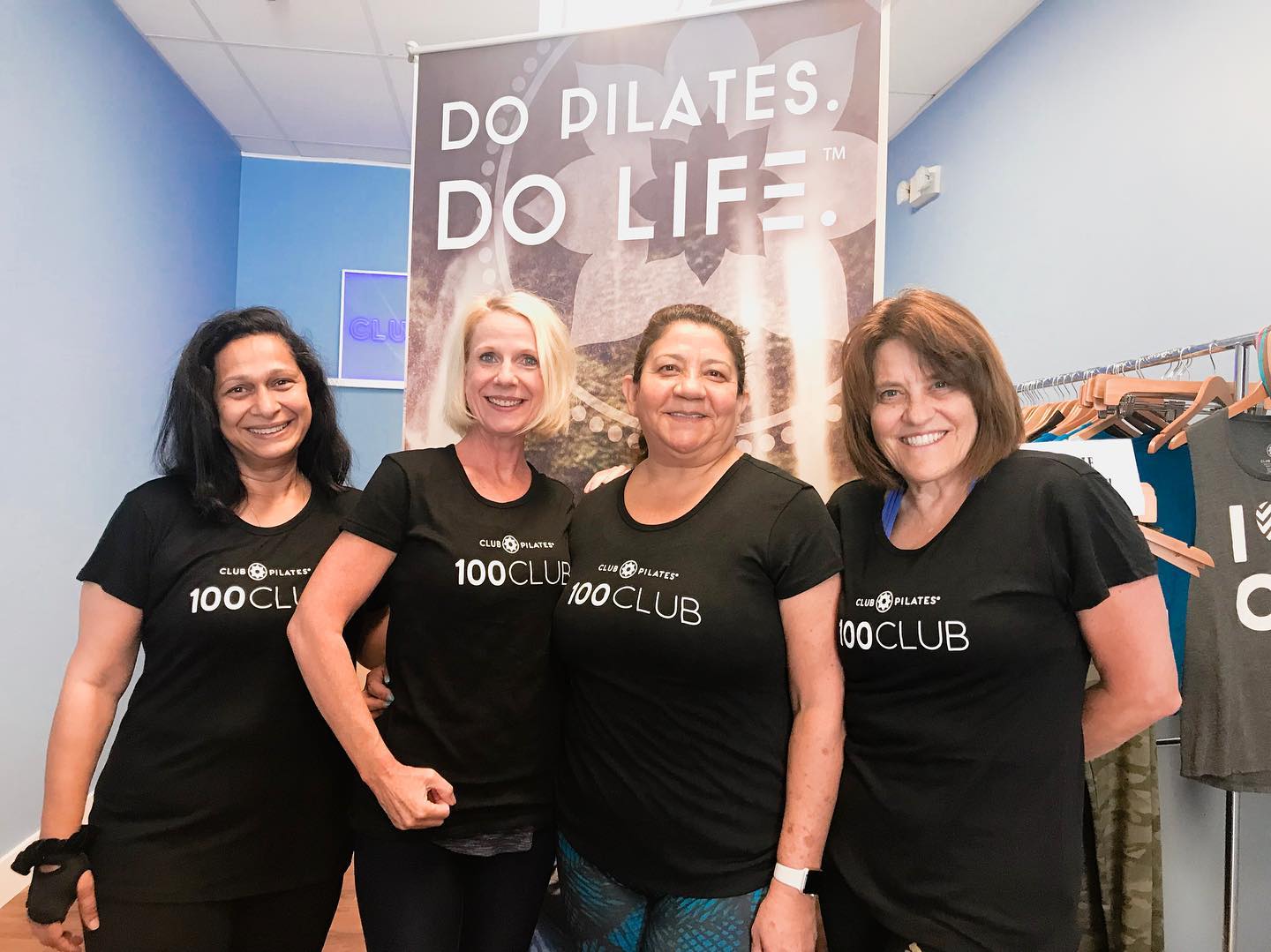 Something else that surprised me is that no matter what shape you are in, you will definitely benefit from taking Pilates. Each class I look forward to decompressing. I know I will feel so much better after I'm done with class. I usually take Reformer 1.5 or 2.0 and FIT. Usually two classes in a row if I can. My challenge is the Exo chair and TRX. Legs in the straps is my happy place!
One goal that I've been able to achieve because of Pilates is definitely planking.
I think I can hold my plank for about 90 seconds now! I couldn't even hold it for more than five seconds when I started. I'm working towards planking on the chair. I couldn't even lift an inch at the beginning and I'm able to do it now, but I need to work on that.
I think the first time I tried chair planking was pretty hilarious. My brain and my body were not communicating at all and since a lot of us started at the same time, it wasn't just me. We were all laughing because the instructor was talking us through and most of us were just looking at each other.
I would recommend Pilates to everyone!
Also, Jenn and Justin from Club Pilates Morgan Hill are great! The studio is very well kept and I feel like I'm part of a family. Everyone is very encouraging.