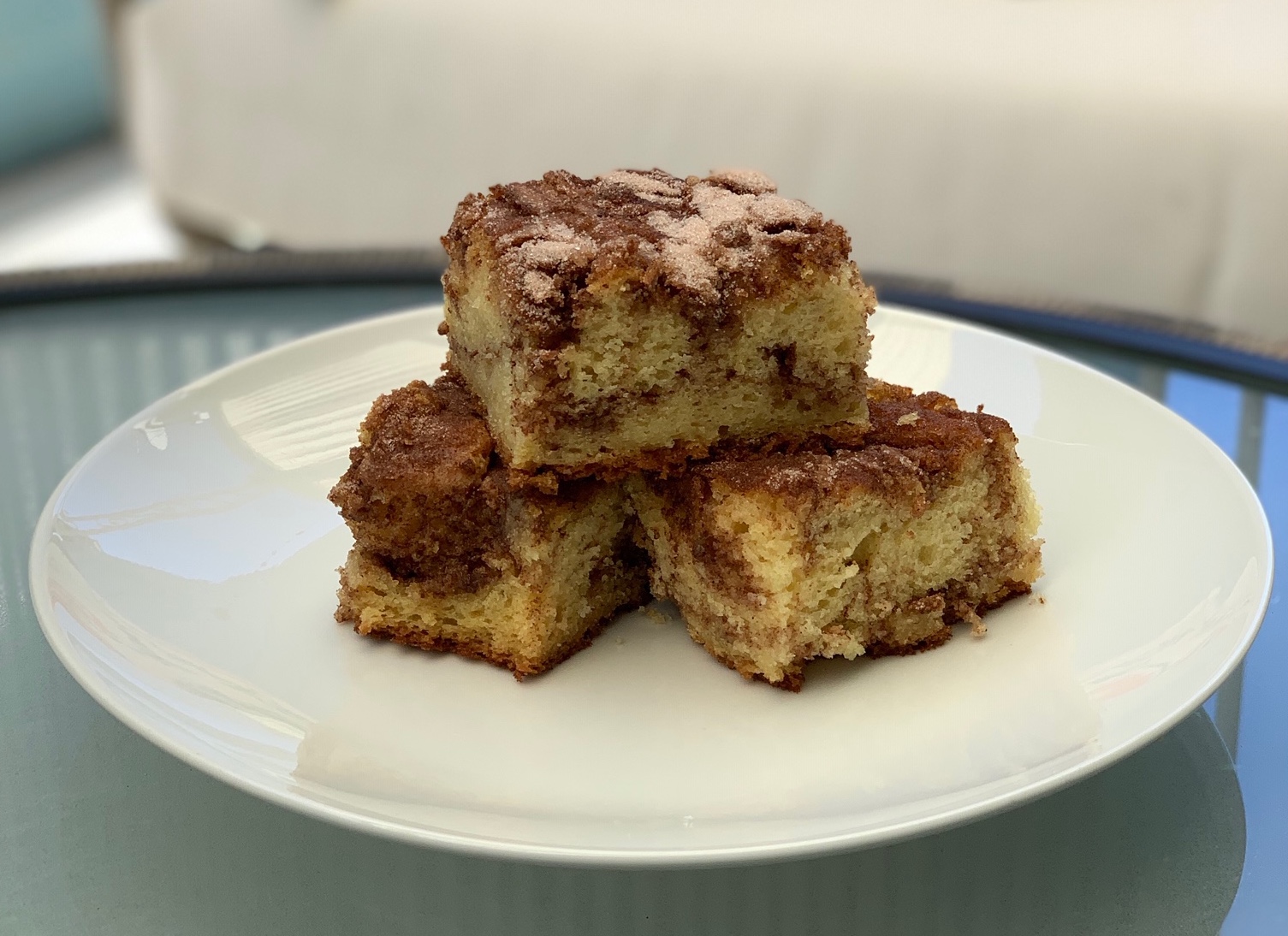 ---
My typical morning goes like this: 5:30am my alarm nudges me awake. Quick face wash and teeth brushing. Throw on my workout clothes. Either teach a class or take a class. Fast shower at home. Shovel in some overnight oats and a shot of espresso. Get to the Club Pilates corporate office by 8:30am. And then it's off to the races! Whew! I usually start my work day feeling like I've already lived a full day before the true work has begun.

What I relish more than anything in life is having an abundance of time. Drinking coffee leisurely while I listen to French cafe music really lights me up. And since my typical morning routine has gone out the window during this challenging quarantine time, I have found great joy in my new routine. One that involves a little more time to ease into my day. In fact, in an effort to find more pleasure, I decided to bust out one of my favorite family recipes to kick off my week. I would usually never dream of baking before heading into work, but with a little more time on my hands, I was able to whip up my great grandma's coffee cake before my 9:00am Zoom call kicked off.
My hope is that you are still finding ways to experience joy and pleasure amidst these heavier times. I highly recommend this coffee cake as one simple solution. Bonus points if you tune into Madeleine Peyroux as your coffee brews and the scent of cinnamon sugar fills your home.
Ingredients:
Cake
4 eggs
1 t. vanilla
1 C sugar
1 C melted butter
2 C sour cream
2 t. baking powder
2 t. baking soda
1/4 t. salt
2 C flour
Topping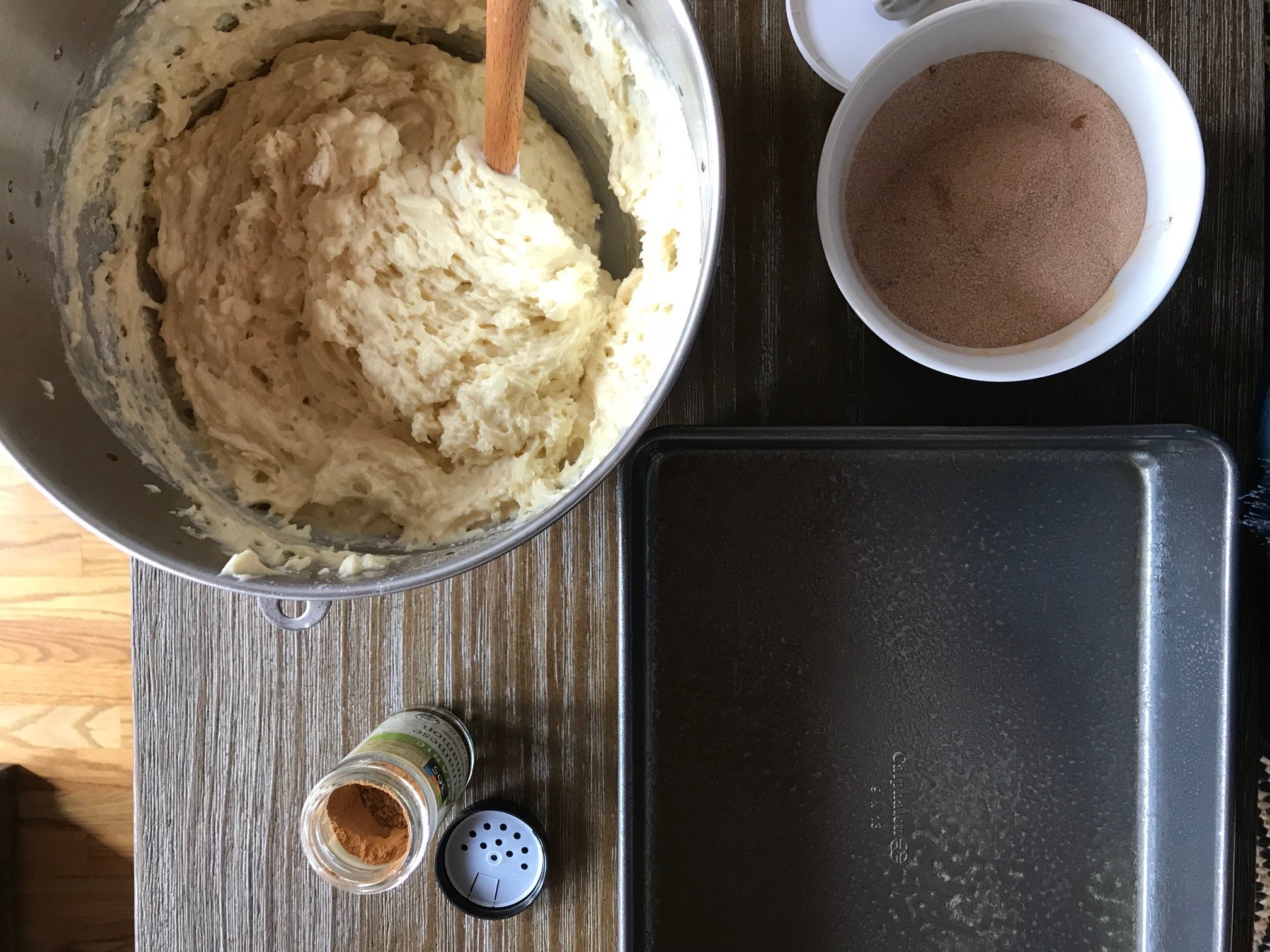 Method

Step 1: Grease a 9x13 pan and preheat oven to 350°.

Step 2: Mix cinnamon and sugar together for the topping. Set aside.

Step 3: Beat eggs, sugar and vanilla for a couple of minutes. Add melted butter and sour cream. Beat well. Add flour, soda and baking powder. Beat until smooth. Your batter will be thick and airy. Spread half of the batter in the pan. Sprinkle half of the topping onto the first layer. Spread the remaining batter on top (it is helpful to use an offset spatula when spreading - you don't want the cinnamon sugar to mingle with the second layer!) Sprinkle the remaining cinnamon sugar on top. Score the cake with a knife, dragging it lengthwise and crosswise.
Step 4: Bake for 35 minutes. Let cool, cut into a giant square, pour a giant cup of coffee, and enjoy!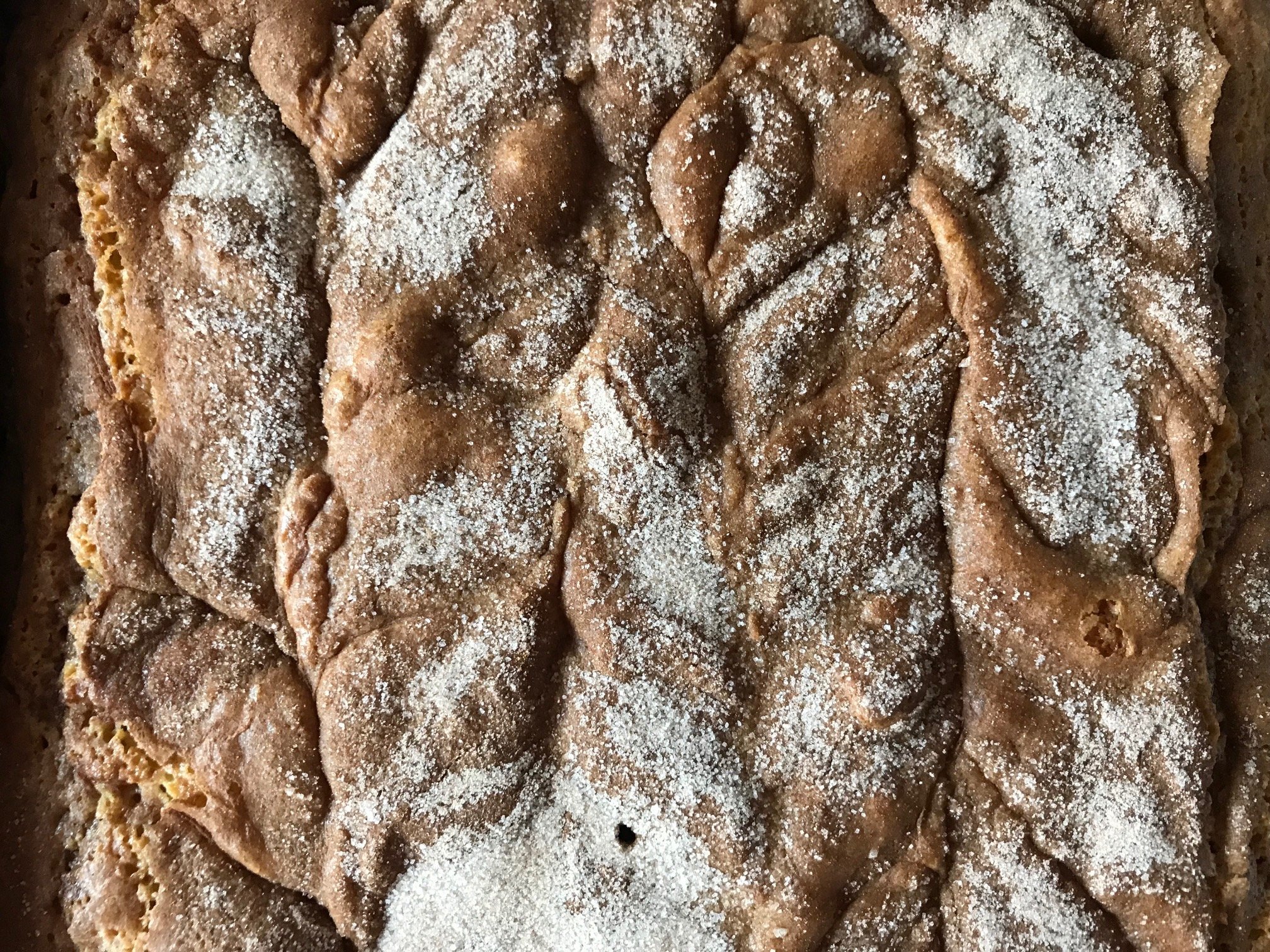 Blog entry and recipe by Jenna Morris, Director of Master Training for Club Pilates Franchise