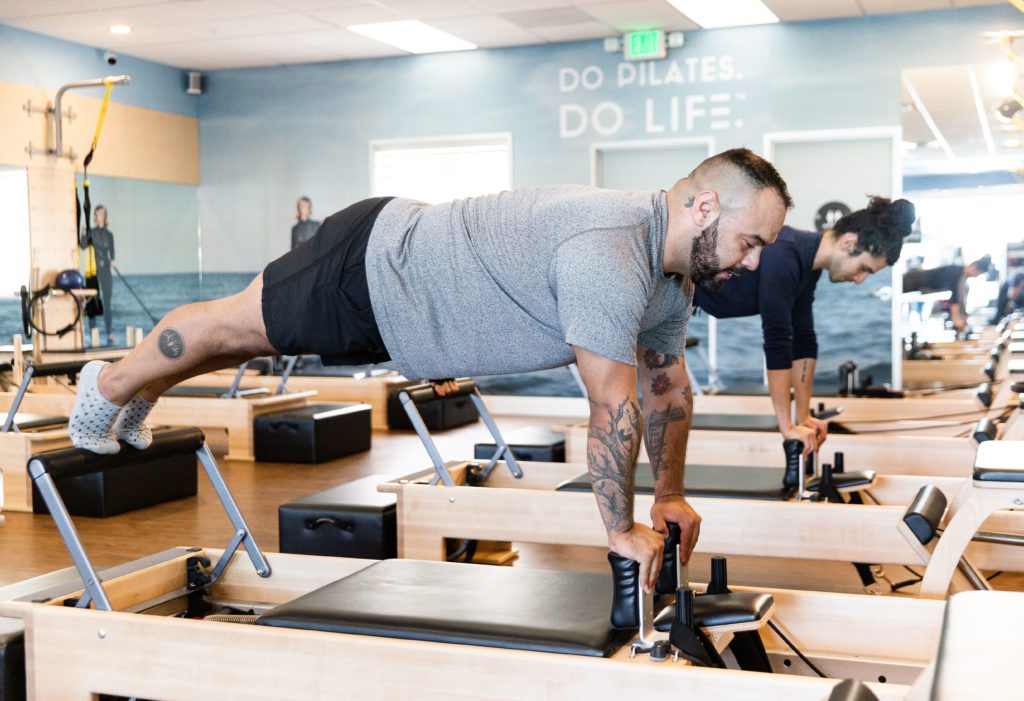 ---
How often should you take a Pilates class in order to feel the benefits?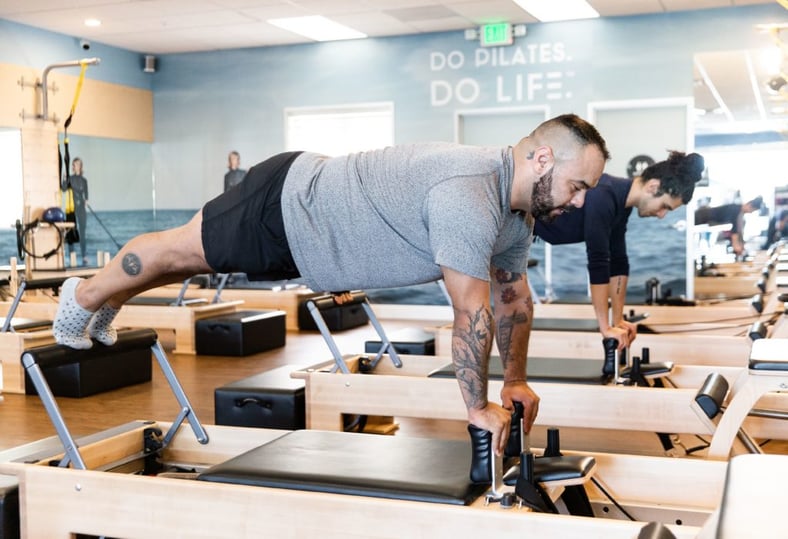 Maybe you've tried Pilates, you're totally in love, and now you're wanting to sign up for three classes a day every single day. Or maybe you're brand new to the workout, and you're wondering how many classes it will take to really feel a difference.
Joseph Pilates once said, "In 10 sessions you'll feel the difference, in 20 sessions you'll see the difference, and in 30 sessions you'll have a whole new body." How you obtain these benchmarks, however, is relative to your body and your individual needs.
Here are some tips to decide what's best for you!
If you're new to Pilates, and your goal is to gain substantial results from the stability and joint work, taking daily classes is very attainable and rewarding! This can actually promote greater results rather than injury from overuse. The result, of course, will vary based on your body's response and recovery. Be sure to listen to your body and how it feels. If you recognize fatigue, you may need a break. It is important to understand that working through imbalances and strengthening parts of your body requires time to change and heal. Your everyday habits will not change overnight. Practice makes perfect, and practicing continuity versus intensity is exactly what your body may need. There are various class levels to help accommodate your daily goals!
If your desire is to add Pilates classes to supplement your other workouts, or to support outside sports and activities, attending two to three times a week would be reasonable. Pilates can help increase performance in other forms of fitness and prevent injuries. Pilates at this moderate pace (2-3x a week) will enable you to keep your joints pain free, enhance mobility, and relieve stress.
There are times in life when working out and fitness take a backseat to other demands in life. Sometimes, the reasons - and even excuses - are endless! Making your Pilates practice a priority is paramount during this time, even if it is less frequent. When life dictates how you spend your time, don't forget to save some for yourself! Even if it's only a single Pilates session each week, that hour of solace can still make a significant difference. Time to yourself permits peace of mind and clarity to many of life's unforeseen circumstances.
Self-care isn't selfish.
Granting yourself time to focus on self-care will permit you to be more available in other aspects of your life. When you are self-fulfilled, you can have more energy to play with your children, calm yourself from workload stress, and even balance other demands that might weigh you down. If you want to perform better throughout your everyday, a Pilates session a week can be just the boost you need!
Pilates is a practice tailored around the individual. No single routine suits everybody, and that routine may be ever-changing. That's the beauty of it! Every day will be a new experience because of how you approach it in your daily life. The level of where you bring your practice, and how often, should be catered to your ever-changing needs!