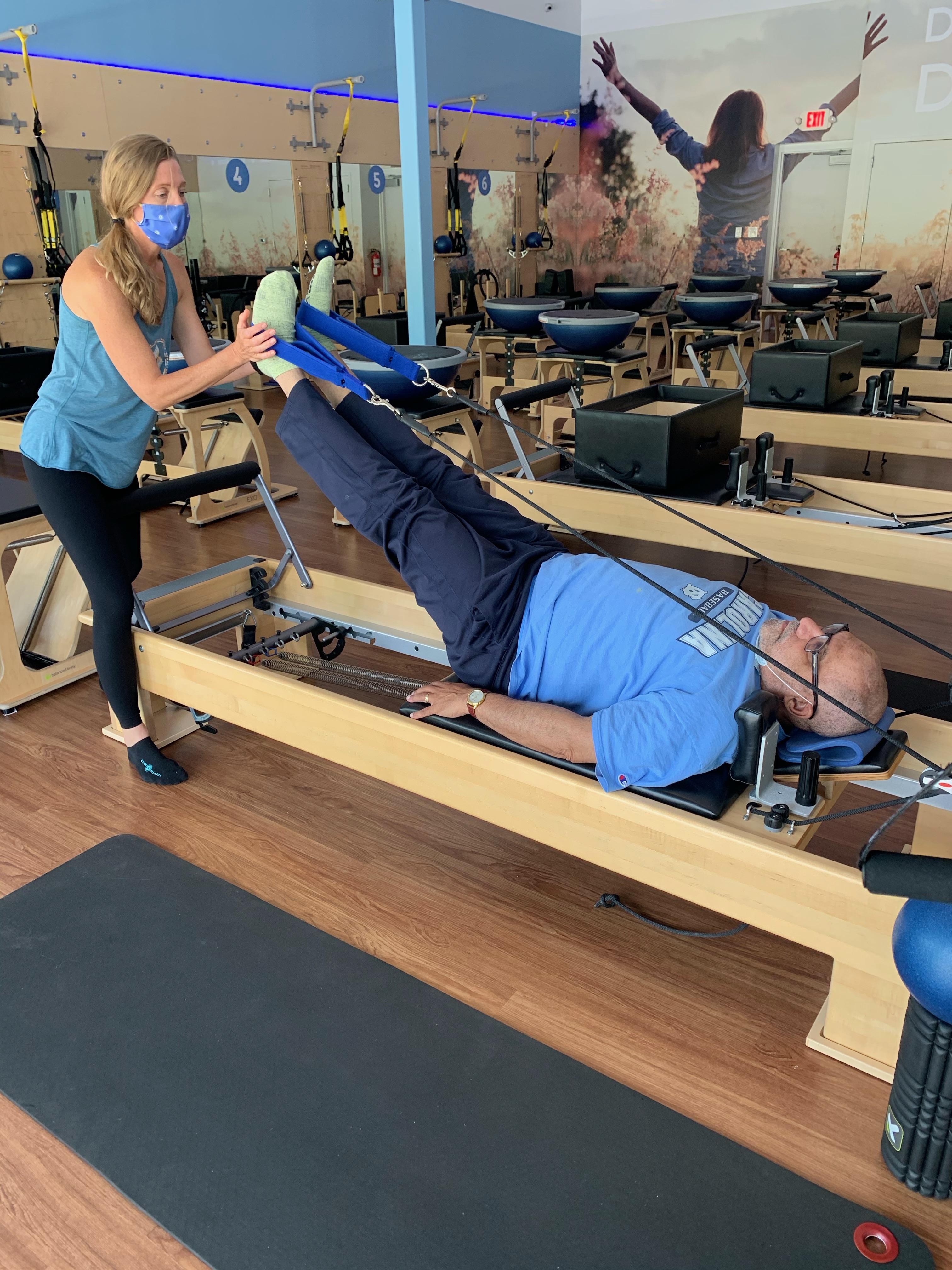 ---
Before my husband Mickey experienced a stroke a few years back, he was in top-notch condition.
He maintained low body fat, was very disciplined, and loved going to the gym. He was what one would describe as totally healthy.
His stroke changed everything. Our routine and life changed; I retired early to take care of him.
At the beginning, he needed help 24/7. He's since rehabilitated enough that he doesn't, but that has needed work. After caring for Mickey, I became the one who had to do a lot of the heavy lifting, and it took its toll on me, too. I had to have back surgery, and despite the new hardware in my back, I didn't want to go to rehab because it would take time away from being able to look after my husband.
Our health needed to be prioritized.
To start his rehab process, we became members at a big-box gym and worked with one of their trainers. I brought Mickey to take some classes, and sometimes tagged along just to make sure he went, and did some walking on their track. That didn't stick for too long, so we decided to take the switch to yoga, which I enjoyed - but he didn't so much.
Our doctor recommended Pilates, which led us to Club Pilates South Providence -- we figured, why not, since they were offering our first class for free.
Our CNA came to that first class with us. I immediately liked Pilates because it reminded me a lot of the rehabilitation and PT exercises I was already doing. We explored our membership options at the studio, and I decided Mickey would do best one-on-one training so he could follow the cues and get any extra attention he needed. Coincidentally, Club Pilates South Providence had a promo going on for Private Training, and we've been paired with our instructor Niki ever since.
Niki is terrific with Mickey.
His stroke resulted in some short-term memory, and he has lost some of his discipline since the stroke. Through all this, she is so patient, encouraging, and communicative with him in a way that he understands. She has a true knack for Pilates and always greets us with a smile.
I just started my own private training and my experience has been great so far. I am going twice a week. I saw my doctor last week and he was overjoyed that I have started Pilates! On the days that we go to Pilates, we're out of the house more than we're in the house and I notice his energy level is up, which is great for his health. As an extra bonus, I never have to worry about cleanliness. The team sanitizes between and after sessions. I feel safe at the studio and am so happy we have started training with Niki.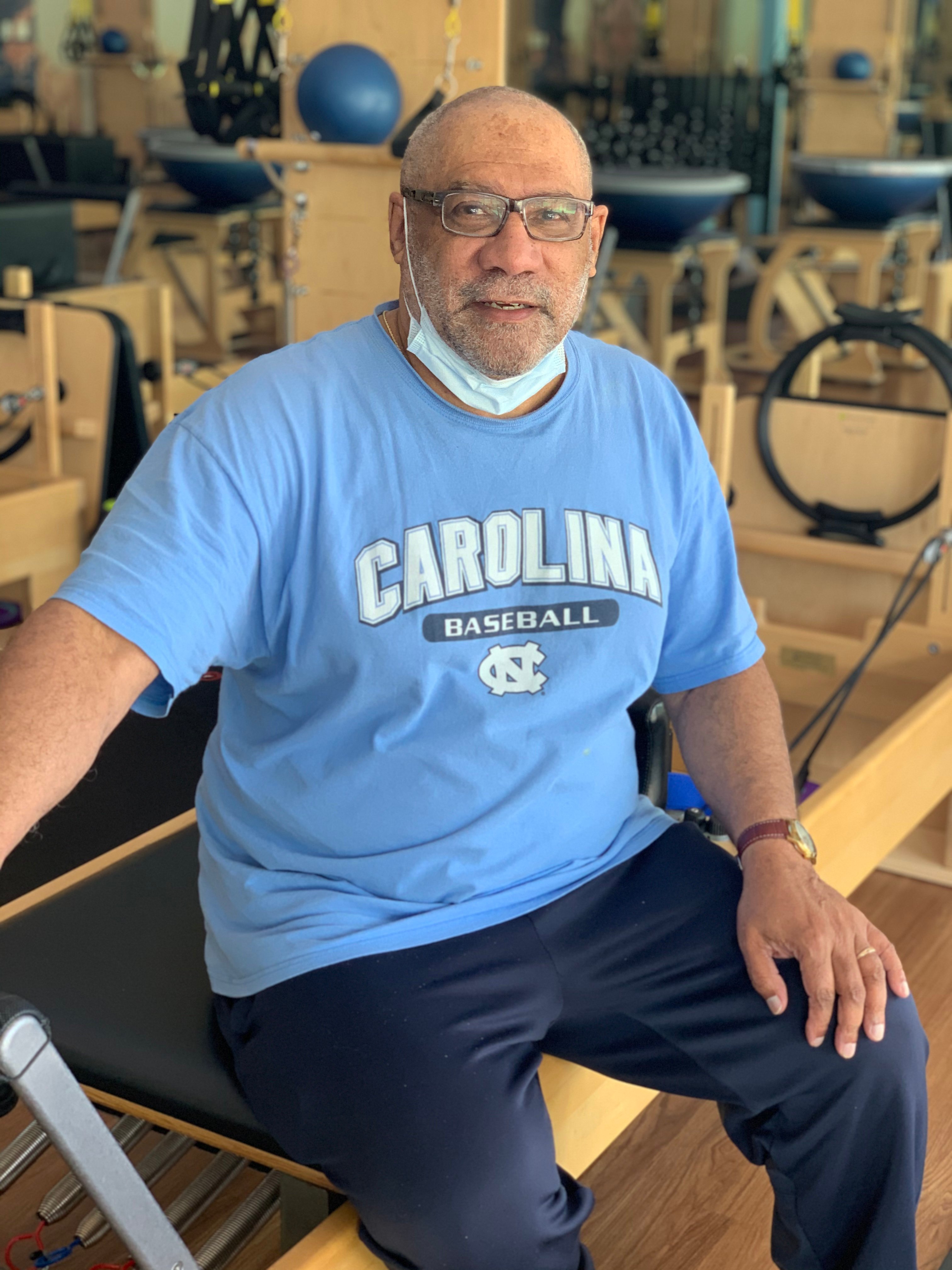 Written by: Ida, Club Pilates Providence Member