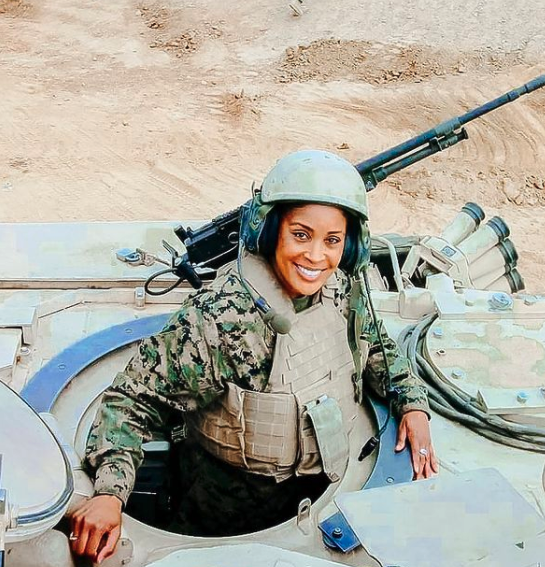 ---
Meet Club Pilates East Meadow's new member, Amaryllis!
Amaryllis served the USA for 28 years as a member of the United States Navy's Medical Service Corps -
she worked in the Pentagon, rendered 21 gun salutes and served as a member of the Navy Presidential Honor Guard. She was a part of Operation Iraqi Freedom, and deployed to Kuwait, Iraq and Afghanistan where she supported trauma teams and oversaw medical evacuations.
About her experience and motivation to practice Pilates, Amaryllis shared, "As you can see, I've traveled near and far and definitely caused overexertion on my body, which resulted in my joint/muscle pain and a knee replacement a few years ago before I turned 50, and I live with chronic pain."
Her chiropractor recommended Pilates to help her body with movement, strengthening.
"So far, with just a handful of classes under my belt, I am very impressed with how my body is adjusting to the different routines, and allowing me to become flexible in my stretching routine again."
Please join us in thanking Amaryllis for her service, and welcoming her to the CP East Meadow family!