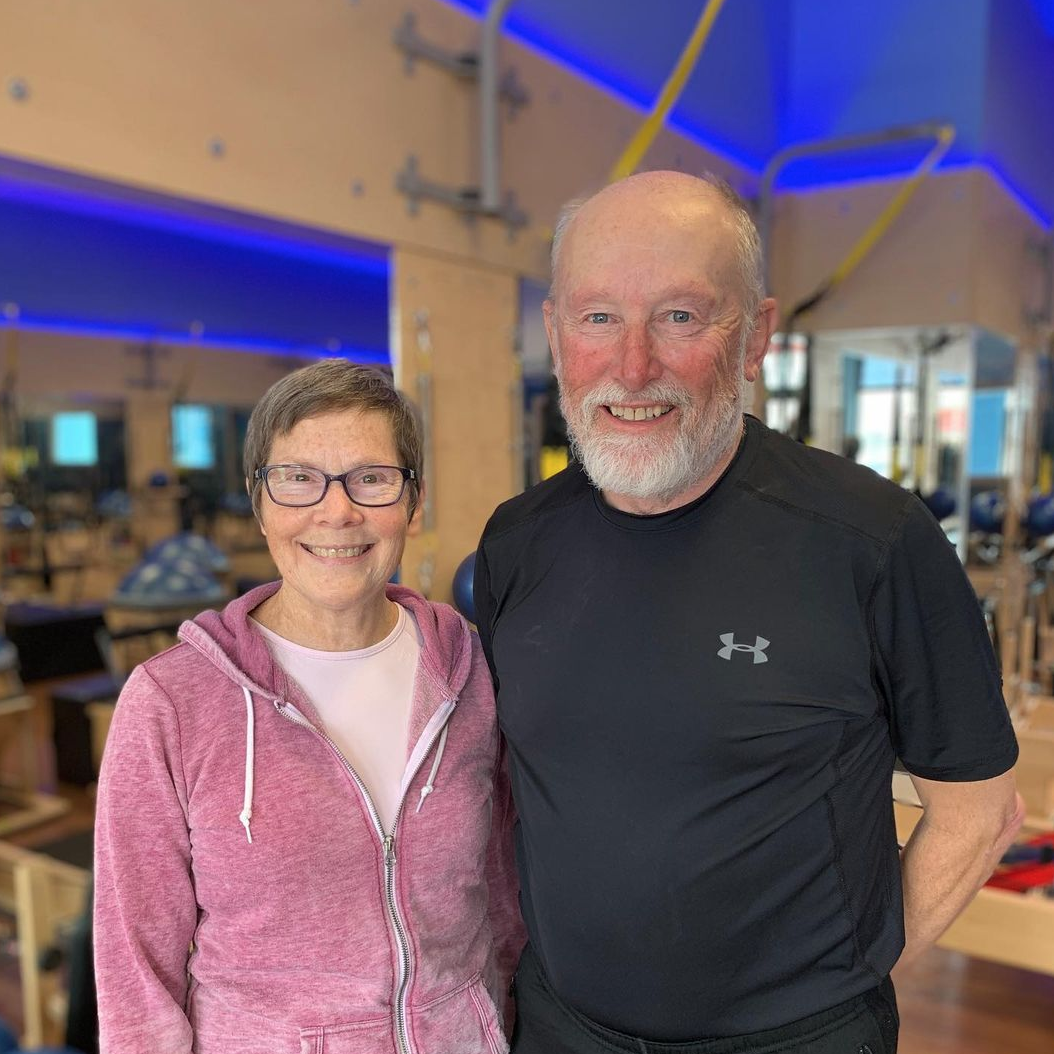 ---
Couples who go to Club Pilates together… get rid of back pain together!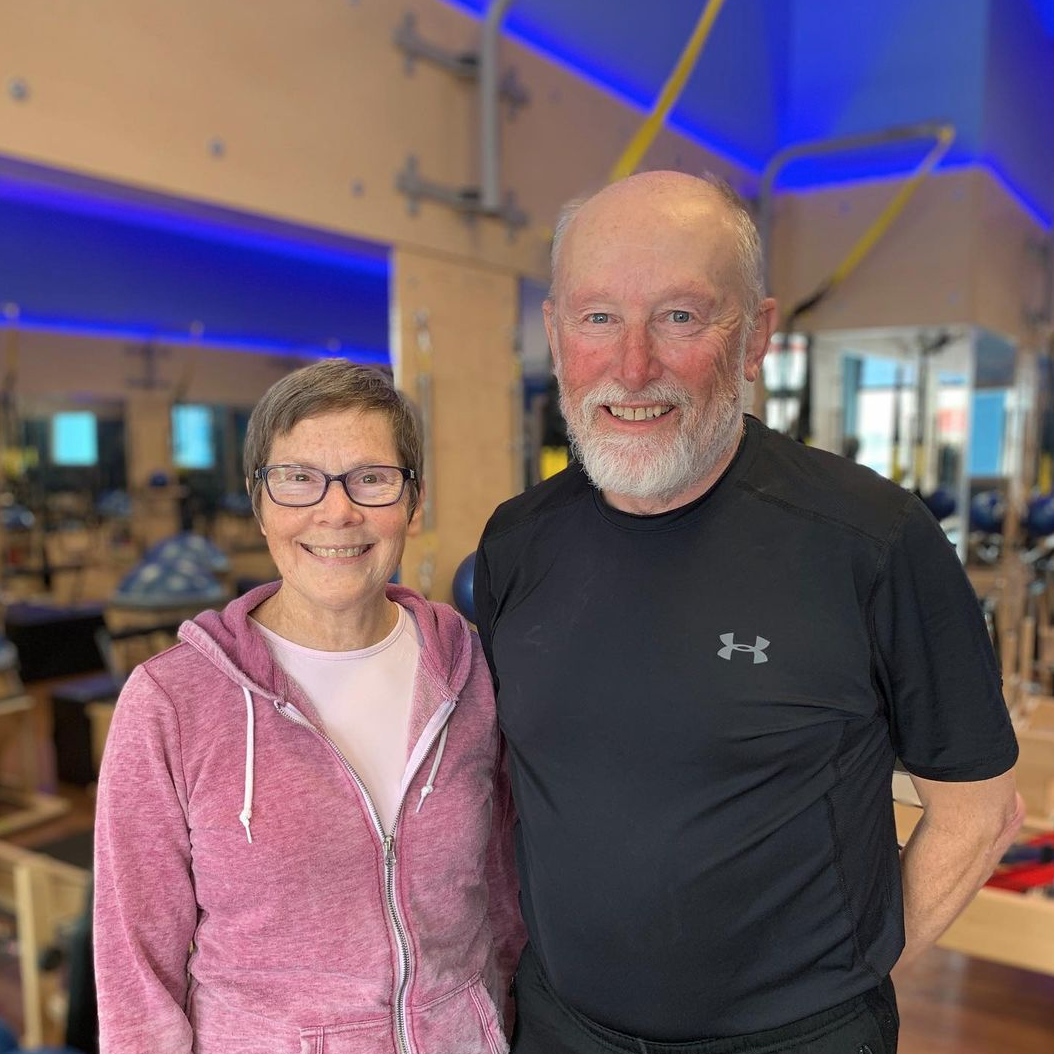 Introducing a fabulous husband and wife Club Pilates Sioux Falls member couple, Jeff and Cinda!
Cinda shared the following testimonial about Club Pilates Sioux Falls: "Working out with Pilates has improved my life! I am more flexible and stronger with better balance and posture. The staff at Club Pilates are knowledgeable, effective and friendly! So glad that I gave it a try. Hope you do, too!"
Cinda realized the benefits of Pilates and dropped hints to her husband, Jeff, that she heard people with back issues felt better after doing Pilates. After a handful of hints, Jeff called the studio and booked a complimentary class. Jeff said, "I have had upper back pain for years, so I figured I would surprise Cinda and give it a try. Well, I hate to admit it, but Cinda was right. My back pain has decreased substantially and Pilates has also strengthened the muscles around my hips so I can now walk with no hip pain. All the instructors are so understanding and patient with me."
In three months, Jeff has been feeling the healing impact of Pilates. Just imagine the long term benefits that a consistent Pilates practice will have on each of their lives!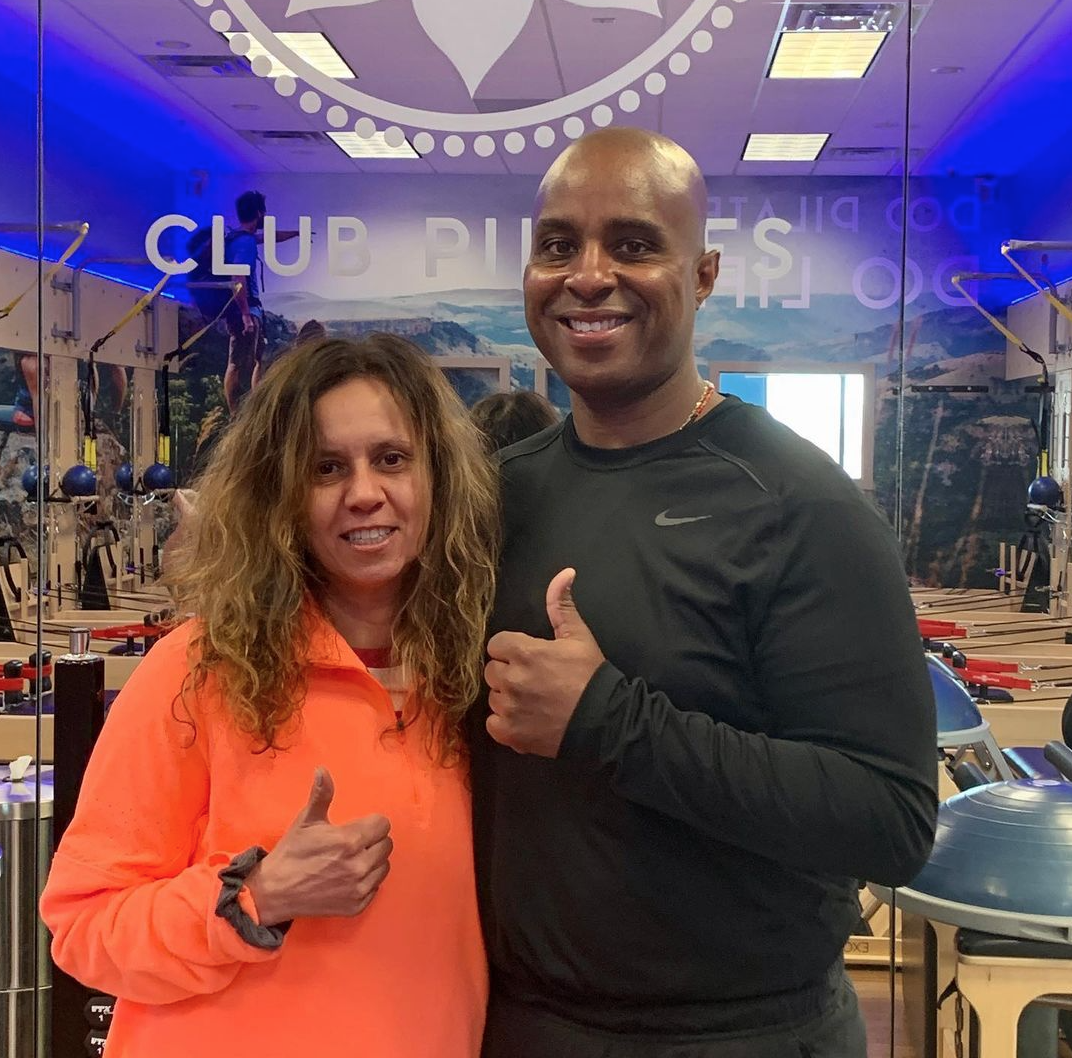 Another fun, new couple to join the Sioux Falls family are Elsa and her husband, George! They have quickly started feeling the benefits of a regular Pilates practice. Elsa notes, "I can honestly say that Pilates is one of the best workouts I have ever done. It has helped my back tremendously. I used to have a lot of lower back pain and hip aches. It's been four weeks since I started at Club Pilates Sioux Falls, and the pain in my back is almost gone! George and I feel so much better, more active, we are gaining core strength, and we can do planks! Yaaay...it is amazing how our bodies are making progress. We just love our Club Pilates! All the staff is super professional and friendly."
Grab your partner or your loved one and try your local Club Pilates together! Not only does it give you a fun time spent together, but you can work on your mind, body and health too! Enjoy your partner's company for many years to come. Start with your Free Intro class today.