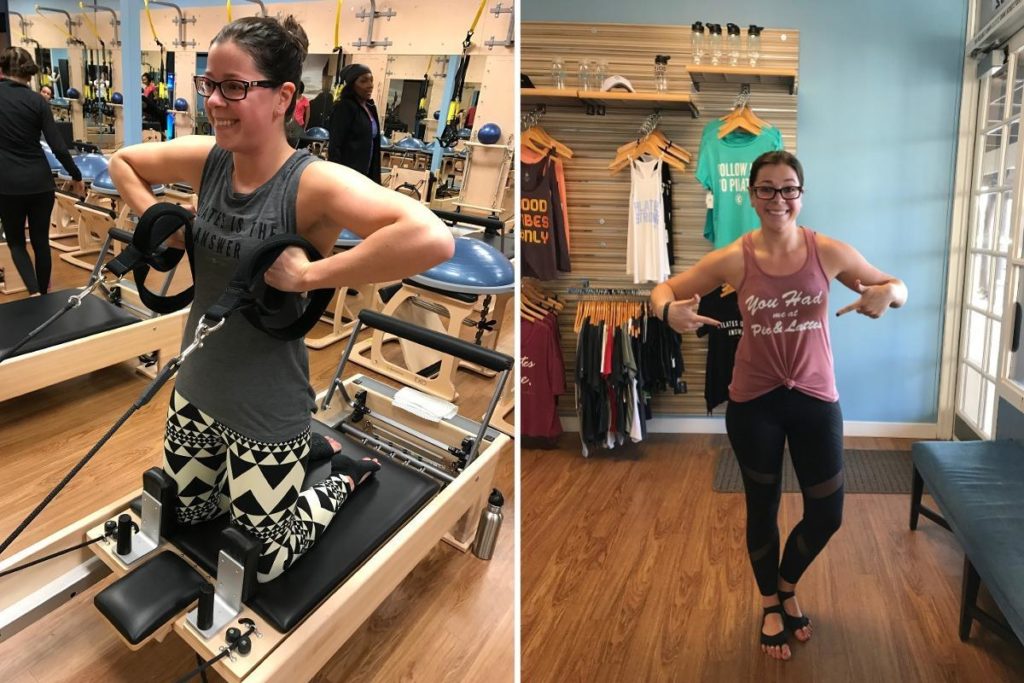 ---
Courtney Kellar started her Club Pilates journey as a member in Tempe, Arizona. After finding personal success with Pilates, she decided to sign-up for the Club Pilates Teacher Training program. Determined to find accomplishment with Pilates both in practice and professionally, she completed the Teacher Training program and has been an instructor at two Club Pilates Studios for over two years. Courtney loves incorporating custom music playlists into her classes and creating a challenging, invigorating environment for her clients – even at 5:30 a.m.! Don't be surprised to find her incorporating "YMCA" or "Staying Alive" into upper bodywork at the springboard...
She is also a full-time freelance travel writer and editor and loves to take Pilates on the road with her! She's been known to teaser everywhere from St. Lucia in the Caribbean to the Cliffs of Moher in Ireland. Courtney also regularly writes about the Phoenix area and loves to chat with her Club Pilates clients to gain insight into what's happening in their lives – both inside and outside the studio!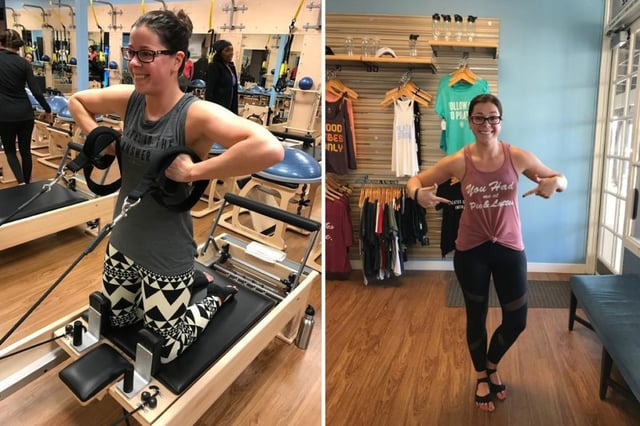 What was your first experience with Club Pilates?
Before becoming a member at Club Pilates Tempe, I had been working out on my own for a few years – with very little success. I had tried everything from cardio and personal training at the gym to Bikram yoga and strength training. After not seeing much results, I was not only discouraged but lonely! I can still remember the day I saw the "Coming Soon!" sign on the Club Pilates Tempe location and signed-up almost immediately after the studio opened.
It sounds cliché, but Club Pilates really changed my life! After years of struggling to get in shape, I've never felt stronger than when practicing Pilates. My body reacted so positively to the practice. I didn't necessarily see drastic changes in terms of weight on the scale, but I was stronger, leaner and more energized than ever before! My favorite thing about Pilates is that it is truly for everyBODY and there are benefits to be gained for everyone – no matter their age, weight or fitness level. Unlike some of the more trendy gyms and fitness regimes, Pilates really felt inclusive to me, which I loved!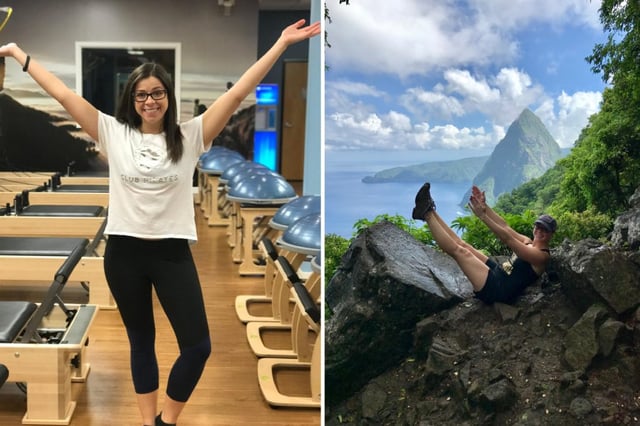 Why would you recommend becoming a Club Pilates instructor to others looking to make a change?
After Pilates made such a positive change in my own life, it was an easy decision to learn more about the method and to fully ingratiate myself into the practice. Club Pilates' Teacher Training program was the perfect opportunity. I've also had a longstanding interest in anatomy and physiology, so it was a win-win for me! Learning the science behind Pilates has helped to take my own practice to the next level, as well as educated me on how to share it with others. Admittedly, signing up for the CP Teacher Training program was a largely selfish endeavor…it was a way to improve my own practice and nurture a growing passion within myself. I never would have expected that it would open up a whole other side of my personality and a new professional skill!
What did you gain from working at Club Pilates that you love, but didn't expect?
One of my favorite things about becoming a member at Club Pilates was the sense of community! I established relationships not only with other members but with instructors. Folks who kept me motivated and held me accountable! Now having become an instructor myself, it's still an immense surprise to find me on the other side of the equation. Now I'm the one serving as educator and cheerleader to all types of wonderful people looking to make a change in their lives through Pilates. Working the early a.m. shift is especially gratifying, as I see familiar faces week-after-week getting up before the sun to come in and work out! Seeing CP members respond to my teaching style and make improvements in their health and fitness is more fulfilling than I could have ever imagined!