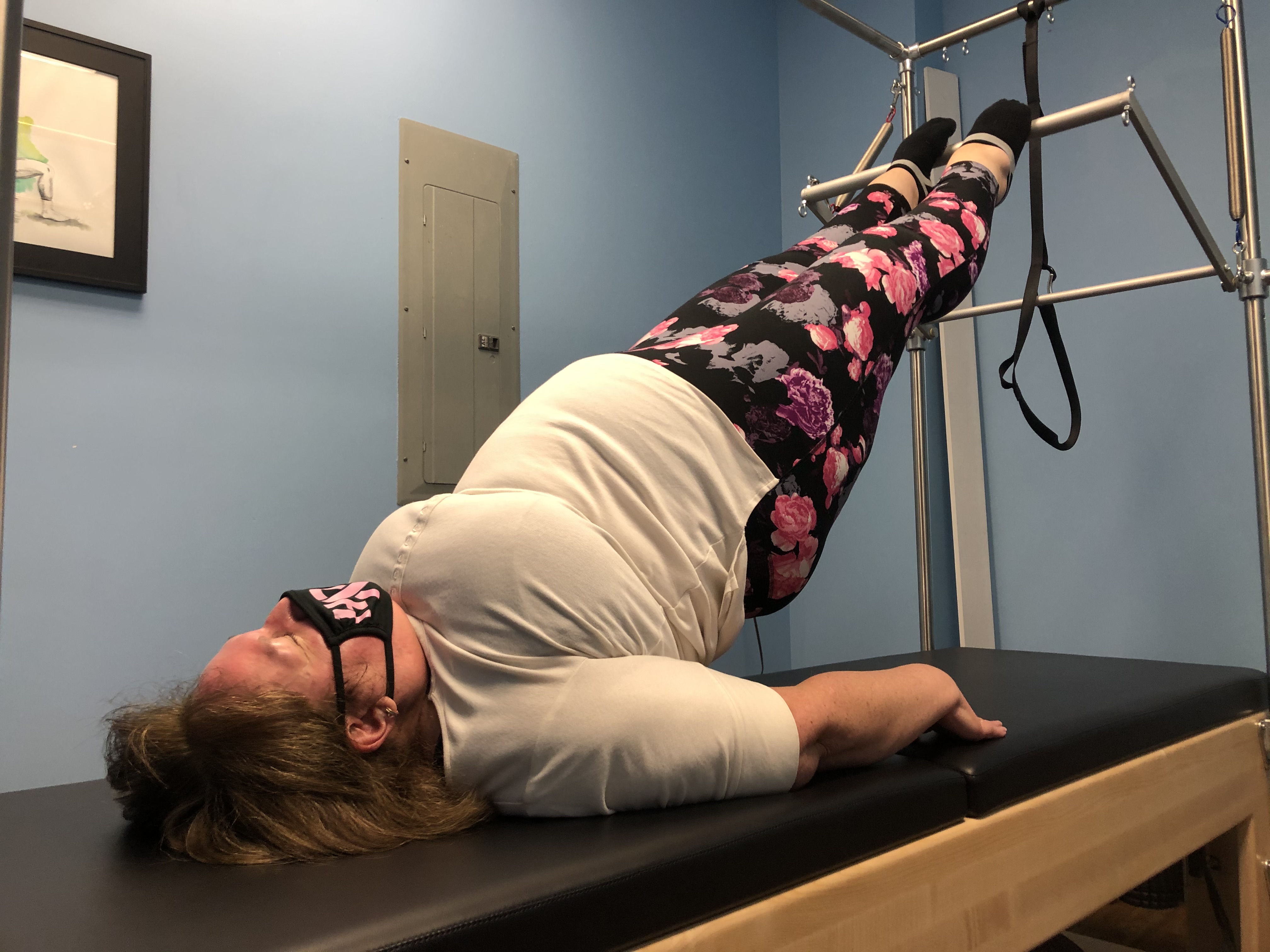 ---
The last five years have truly been a test of my fortitude both physically and mentally.
In 2015, I was diagnosed with Breast Cancer. I was extremely fortunate that it was discovered in a very early stage, providing me the option for a bilateral mastectomy with no radiation or chemotherapy. After watching my mother lose her battle to Breast Cancer when I was 26, I opted for the Mastectomy with reconstruction and have since never regretted that decision.
Recovery went well and I was back on my way to living a healthy life.
I was a walker... a 5k about 3-4 times a week. I loved walking in the parks near my home outside of Oshkosh, WI. As much as I loved to walk, I suffered from arthritis in my knees. Eventually this led to arthroscopic surgery to repair the diminishing cartilage. The surgery helped but the outcome was inevitable. In January 2019, I had my first knee replacement followed by a second knee replacement in August 2019.
I suffered from chronic pain, balance, and mobility issues making it difficult to walk much less exercise.
In January, 2020, my husband and I made the decision to move to the Waukesha area to be closer to my family. During the move I fractured my left femur neck. This required another surgery to implant a spike and rod, furthering my mobility issues. Due to my lack of mobility during recovery, the weight piled on.
I experienced a deep depression... so much so that I wanted the pain to end at any cost.
When I was at my lowest, my husband and daughter refused to give up on me. They encouraged me to move, even if it was just walking to the mailbox or to the end of the driveway. My daughter found time in her busy schedule between 4 kids, school, and work, to walk at a local park with me three times a week.
I started to believe that I could get better and began searching for avenues of exercise that were low impact.
That is when I discovered there was a Club Pilates near me! One day, I picked up the phone and had a wonderful and encouraging conversation with Stephanie who provided me information about Pilates. She was patient and answered all of my questions. Due to my weight, lack of confidence, and mobility issues, I decided to start with private sessions once a week with Kelsey.
T

he staff at Club Pilates Pewaukee and the practice of Pilates itself

were

a godsend!!!
I have now been practicing Pilates for 3 months, still doing private sessions once a week with Kelsey and taking Center and Balance group classes twice a week. I'm almost ready to try my first Reformer Flow 1 class!!!
Club Pilates Pewaukee has given me back my life!
I have lost 20 pounds so far! I am stronger, more flexible, and have had less pain than I have in more than 5 years.
This is why I LOVE

Club Pilates Pewaukee!
- Jacki Kasubaski, Club Pilates Member