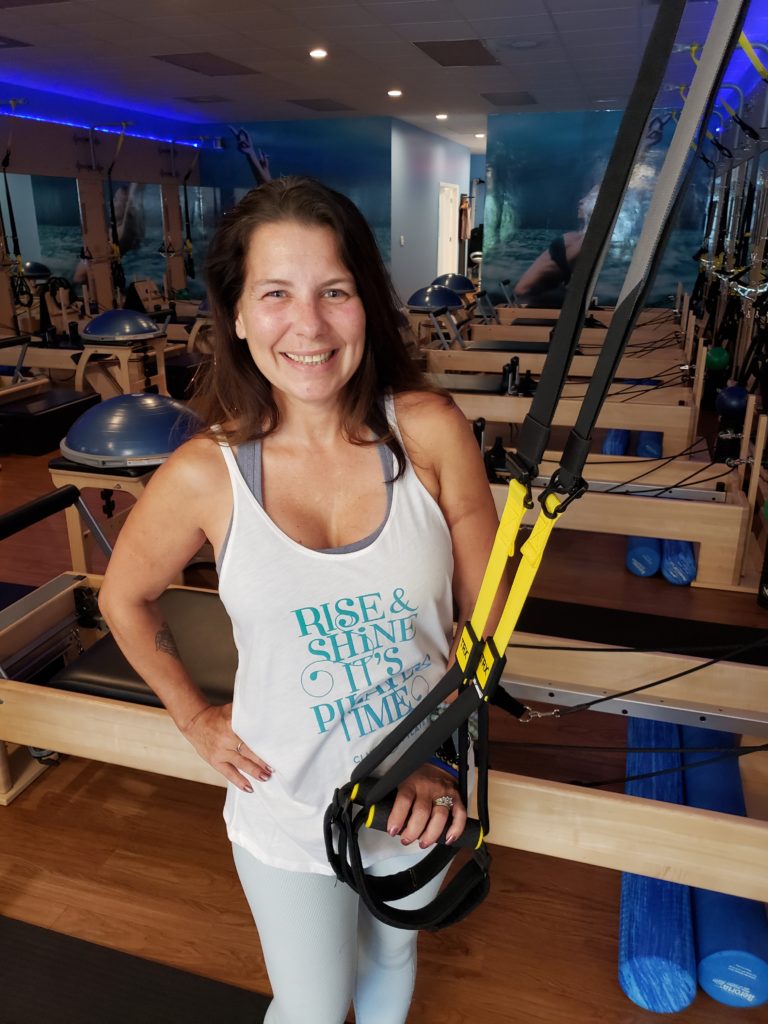 ---
It took me by surprise.
One, I was no longer bulletproof like I had once thought. Second, according to the doctors, this wasn't temporary and at that moment I lost my ability to work. Also, because at 24 I was diagnosed with Fibromyalgia. Now two autoimmune diseases? Fear turned into determination to prove them wrong.
I went home, strapped my boots on, I wore weights on my ankles to know where my feet were. Within approximately 4 months, I learned how to walk again. I was still left with severe nerve damage and neuropathy, spasms, and diminished feeling in my body - except for the nerve pain.
The neurologist kept telling me this is as good as you're going to recover. I would bring in hopeful articles and ideas to try, rather than a medical cocktail band-aid. The doctor's response at every appointment would be "take your medicine, it's all there is, you need to accept that this is your life now". Eventually, I started to believe them.
A decade later - those years of my life lost to the heartbreaking effects, muscle atrophy and brain fog - I could barely speak, gravity was too heavy.
It actually hurt me, and before I knew it I was bedridden for 4 years. The doctors wrote this off as disease progression. When in actuality it was the opioid pain killers toll on my body, my mind, and my family.
My husband and I decided to move to Florida in 2015 to help alleviate some of the symptoms in a warmer climate more conducive to my body. I went to see a specialist after moving here to take a look at me, A to Z. He took a look at my list of medications. He told me the doctors that had me on those opioid-based medications never should have had me on them. Because they don't effectively help nerve pain. This began a rapid 3 week step down to get off all the prescription medicines that my previous doctors told me to take. After being off all the medicine for a while, I realized that they were actually adding pain to my condition as well as a laundry list of side effects.
So once again I had to learn how to walk, only this time, fighting 4 years of muscle atrophy in different degrees all over my body.
Getting my feet flat on the ground took almost a year and a half. I'm still working on a full range of motion and flexibility, as well as the balance issues that come with Transverse Myelitis.
Over the next three years, I tried numerous diets, exercises, and the gym multiple times, to only be left with discouragement and lack of motivation. By exercising in a heated pool I was able to gain back some of the muscle and flection in my feet, ankles and legs, but I seemed to plateau and began to think this as good as I can get. Through all this, the depression and anxiety became a constant and the only thing I recognized as normal. In such an abnormal, awful situation I was determined to fix.
In April of 2019, I decided to try a free introductory class at Club Pilates Fort Myers West and I can honestly say I hadn't felt that good in over a decade.
I immediately signed up for a membership! I began taking 5+ classes a week and noticed the atrophy I'd been plagued with was going away. My pain bracket is actually diminishing. I'm out of bed every day, grateful to be in class at 6 am. The muscles are not only getting stronger, but I feel more centered and balanced in body, mind, and soul.
Within 2 months I felt better than I had in 14+ years.
At the end of May 2019, I unfortunately sustained a tibial fracture in my left leg while at the beach, and was left with no use of that leg (and completely immobile while it healed for the next 6 weeks). That put a pause on my Pilates. In those six weeks, I could feel the gains I had made slowly slipping away and started to feel discouraged again. If only I could get back to how I felt the day before I broke my leg.
July 3rd, 2019 the Orthopedic surgeon released me to go back to normal use of my leg. I immediately started Pilates again. Within 3 weeks I felt I was right back to where I was before the broken leg, energized, motivated, stronger, and again more centered and balanced. Even though some moves are more challenging for me, I don't need any alterations to the Pilates moves in class. My instructors focus on my proper form and breath. Once I get into my pilates breath, the brain fog is a lot better during class. Although some days, my brain just doesn't engage as fast, it is improving with time.
After starting Pilates, I am able to walk properly, run, feel less pain and have more energy.
My anxiety and depression are becoming more manageable. I have more good days than bad days. With Transverse Myelitis you never know how you will wake up feeling. Since I started again in July, I find myself able to really tune into my body, and what it's telling me. I am also regaining sensation in my legs and my trunk. Starting my day with Pilates seems to increase my stamina and energy through the better part of the day, in my fight against fatigue, a side effect of Transverse Myelitis.
I am continuing to do Pilates almost every day of the week, sometimes 2 classes a day! I can honestly say that Pilates has given me my new lease on my future and my dreams. Which is incredible to feel with every new "formerly impossible" goal I reach. It's also rebuilding my confidence.
It's given me my hopes and my quality of life back in ways that I couldn't begin to imagine.
Out of the darkness and into the light. I now feel the limitations introduced into my life, are now disappearing and giving way to no boundaries. Never give up, possibilities are endless. I am so grateful that I found Club Pilates (Fort Myers West). The instructors at this studio are my personal heroes. I feel amazing at the end of every class and leave with the smile on my face to prove it. That feeling sticks with me all day.