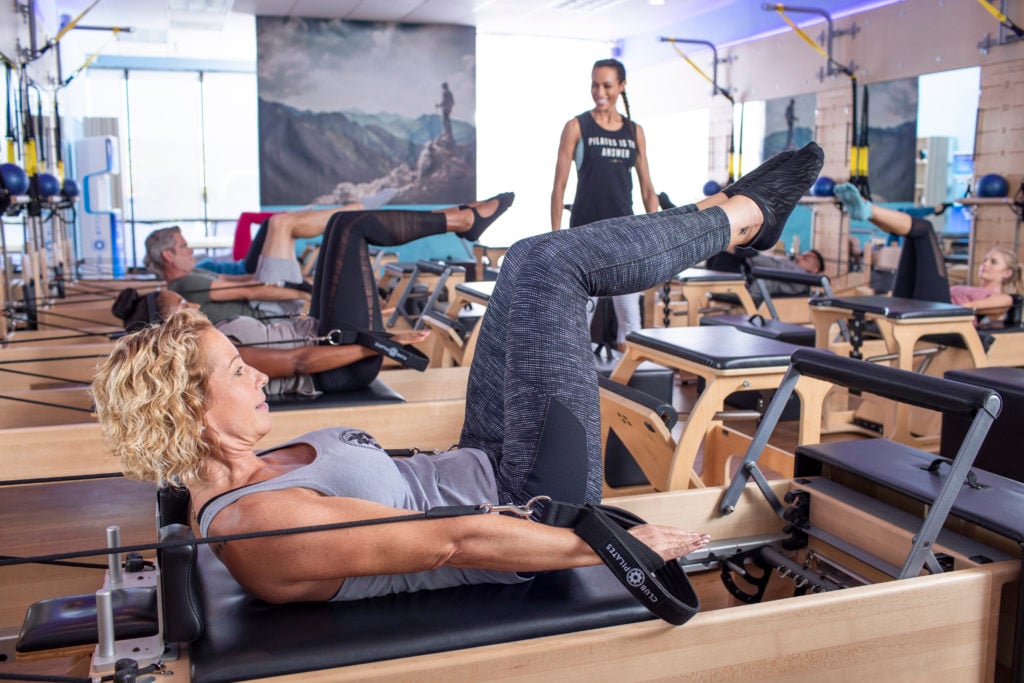 ---
Who is Pilates good for?
Everybody Needs Pilates! Club Pilates members range from teens to seniors. With nine signature class types and four different class levels, Club Pilates has a workout that will work for you. If you have very specific goals or workout requirements due to injury, you can start with private training sessions that are tailored to your personal needs.
Why should I try Pilates?
Pilates conditions the smaller muscles throughout the body so you can improve your balance, mobility, and stability while preventing injuries. It is a full-body, low-impact workout that works core strength without overloading or stressing joints.
Can Pilates help relieve stress?
Pilates is amazing because it helps relieve both physical and mental stress at the same time. The exercises in Pilates require concentration on the movement as well as the breath so the stresses of your day are replaced by calm focus. We all have physical stresses on our bodies – even just by sitting in traffic during long commutes or being on our feet all day. Pilates re-sets the body's alignment and the movements work to add synovial fluid to the joints which helps reduce friction in movements.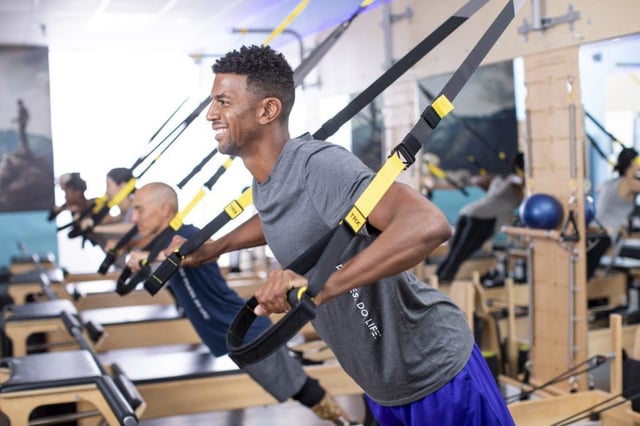 What equipment is used in Pilates?
When you walk into a Club Pilates studio, you will notice a variety of equipment. The Reformer is the main apparatus that you will be working on which uses your own body weight as well as springs and straps to increase or decrease the challenge. Your instructor will help you get used to the new motions, and be prepared to feel muscles that you've never felt before!! The Exo Chair, Bosu, spring board, and TRX are additional pieces of equipment used in class. They all add variety and constant challenges to each class session, so you are guaranteed to never be bored!
What should I bring to my first Pilates class?
Every class participant needs grip socks. If you don't have a pair, they are available for purchase at the studio. In addition, bring your reusable water bottle to rehydrate after class. And perhaps most importantly, bring awareness to your first class. How is your body feeling? Do you have any aches and pains? What are you hoping to get out of your Pilates class?
How should I feel during Pilates?
During any Pilates session, you may find yourself shaking when executing various exercises, and that shaking is exactly what helps strengthen your muscles and joints. The point of shake is feedback from your body labeling where weaknesses, instabilities, and imbalances are. Pilates challenges stabilizing muscles that aren't regularly activated during daily activities so they will fatigue quickly and you may shake or feel a burn in your body. It's common in Pilates to feel sore the next day, usually in places you've never felt sore before!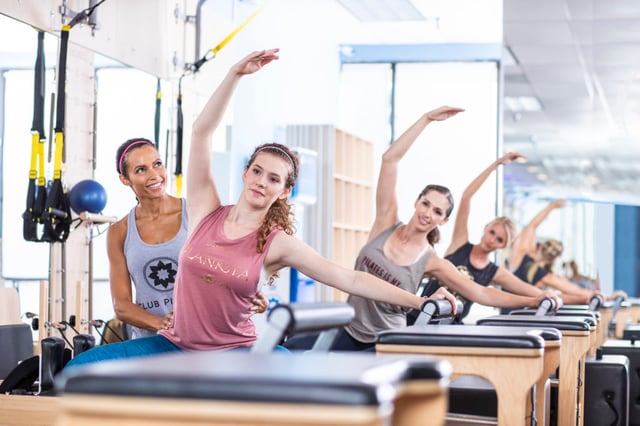 I need moral support. Can I bring a friend?
Absolutely! The Club Pilates community is really fun and inclusive. Have your friend sign up for the same class you're going to. Or better yet, meet a new friend at the studio!