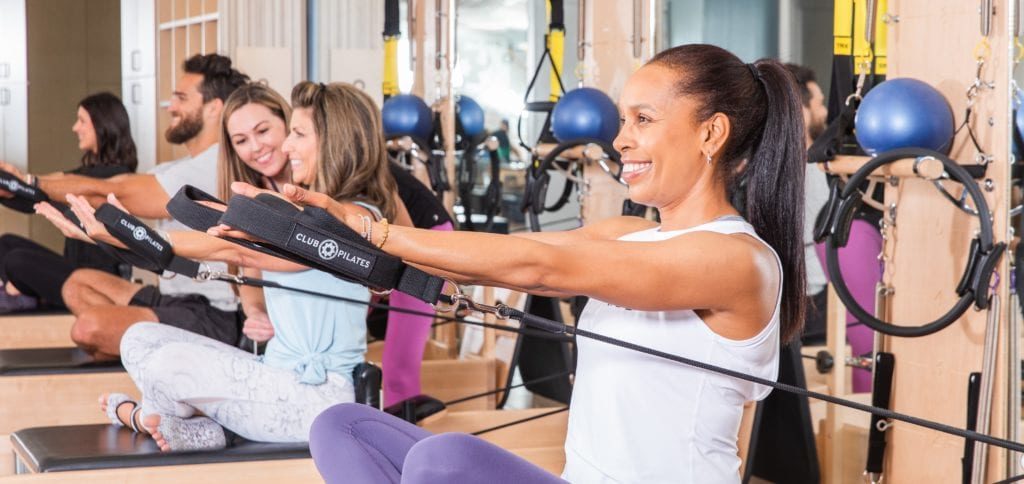 ---
Prior to Pilates, I've always been pretty active. I participated in basketball, Zumba, dance, and I love bicycle riding, but a lot of the time, injuries come with these sports. I ended up with a lower back injury due to Zumba. I was doing physical therapy for my back when my PT told me that I should try Pilates to help rehabilitate it. At the time, I thought Pilates was similar to Yoga and that it was too boring for me. So, I read up on it, researched the benefits, and I started to see all the Pilates studios pop up around me. I took it as a sign that Pilates and I were meant to be!
I tried Club Pilates and I LOVED it. As my injury started to get better, I noticed a lot of other things were improving as well.
I am tall (around 6 feet), I used to try to hide my height by slouching or trying to make myself seem smaller. Now, I am more confident. I stand taller. I stand as if I have heels on. It has helped with my movement and the way I carry myself. Waking up the stairs, I am holding in my core. I sit up taller. I love to ride bikes, even riding my bike, I "zip up my midline" as the instructors say. During the course of the day, I can hear the instructor in my head telling me to hold my shoulders back, tighten my core, and elongate my body, etc..
I love the way it feels when I walk into the studio. It's so welcoming and everyone has a smile on their face. In gyms, you feel like just another number pushed through the workouts without caring about who you are. This is quite the opposite with Club Pilates. In my studio, Brentwood, the lady at the front desk or even the instructor while teaching a class will say "Hi Titia!" when I walk in. It really feels like a community. Everyone is so supportive. If someone is struggling with a move, the class will encourage that person and help them along! The class size is small enough to get individual attention from the instructor. I know that the instructor is there to give me the best workout and to correct my posture or form if it needs adjustments.
Before walking into class, I am telling myself, I have to put everything aside from the day and focus on me and stop my mind from racing. During class, I am really able to focus on what the instructor is saying and what my body is doing at the moment. I now know the principles of Pilates, so during the class, I am trying to correct my breath, have control, and to focus on specific muscles so the exercise will work effectively for me. I am using muscles I didn't even know I had! Afterward, I feel like a whole new person. I feel centered, focused, and I can move on with the day.
I know it's probably bad to say… but Pilates is my drug of choice. I love it!
Pilates has really helped boost my body confidence. Women tend to go through a love/ hate cycle with our bodies. I love this or I hate that part of my body, but Pilates allows me to appreciate my body for what it really is. Each movement we do, even though it may be a challenge, I get through it. It allows me to treat my body with care.
If you are hesitant to try Pilates, I would say - Go for it! You won't regret it! You will be amazed to experience not only the effects on your body but your overall life. Honestly, Pilates is a game-changer.