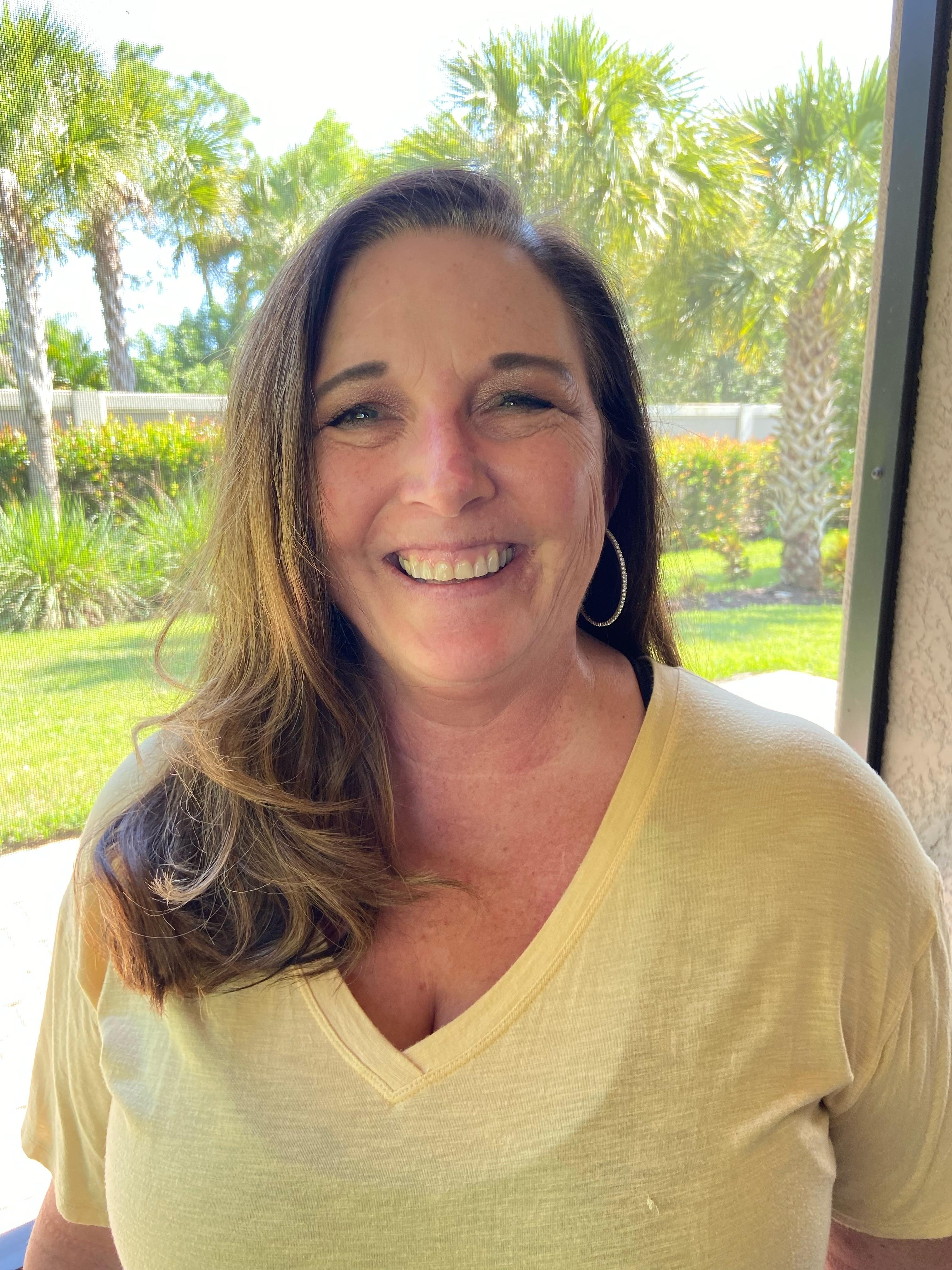 ---
I am 53 years old and love my life.
I have always been pretty active. I played volleyball, softball, basketball and ran track in my (way) younger years. I love to dance, sit on the beach, and read. I enjoy many hobbies, but most of all I love being with my family! My husband, five children, and two granddaughters are my everything. Due to a poor family health history, I have always tried to take care of myself by working out and trying to keep up with the demands of life.
I have had several surgeries, including neck fusion and shoulder surgery, and have suffered through bad lower back issues.
After dealing with all of this, I knew I needed to strengthen my core and started looking into different ways to work out that wouldn't keep hurting me, but instead help me -- this brought me to Club Pilates, at the Fort Myers Central location. Despite growing up in the '80's aerobics era, I have never been one to take fitness classes -- or so I thought! After my first Pilates class, I was hooked.
The biggest benefit I've seen from Club Pilates is mobility in my body.
I can touch my toes, and my hamstrings don't get as tight, which helps my lower back pain tremendously. Best of all, I am able to keep up with my 3 and 5-year-old granddaughters -- on our last visit together, I was even able to jump on the trampoline with them!
I love all the classes, so it's hard to pick a favorite, but I think my favorite is Suspend. I can feel myself getting stronger with each and every class.
I have experienced so many unexpected and pleasant surprises throughout my 2.5 years with Club Pilates.
I never imagined how much I would love it, and how it would change my life. So much so, that I've decided I'd like to become an instructor someday and take people on this incredible journey with me.
Another unexpected thing - I get super grouchy if I miss a class.
If there is one thing I could tell someone who is thinking about trying Pilates, it's to start and keep going! Don't quit, even throughout the toughest points and sorest moments! The movements, stretching, balance, and breathing techniques will all help you in your everyday life and make you feel like a better YOU!
By Marsha Barker, Member at Club Pilates Fort Myers Central