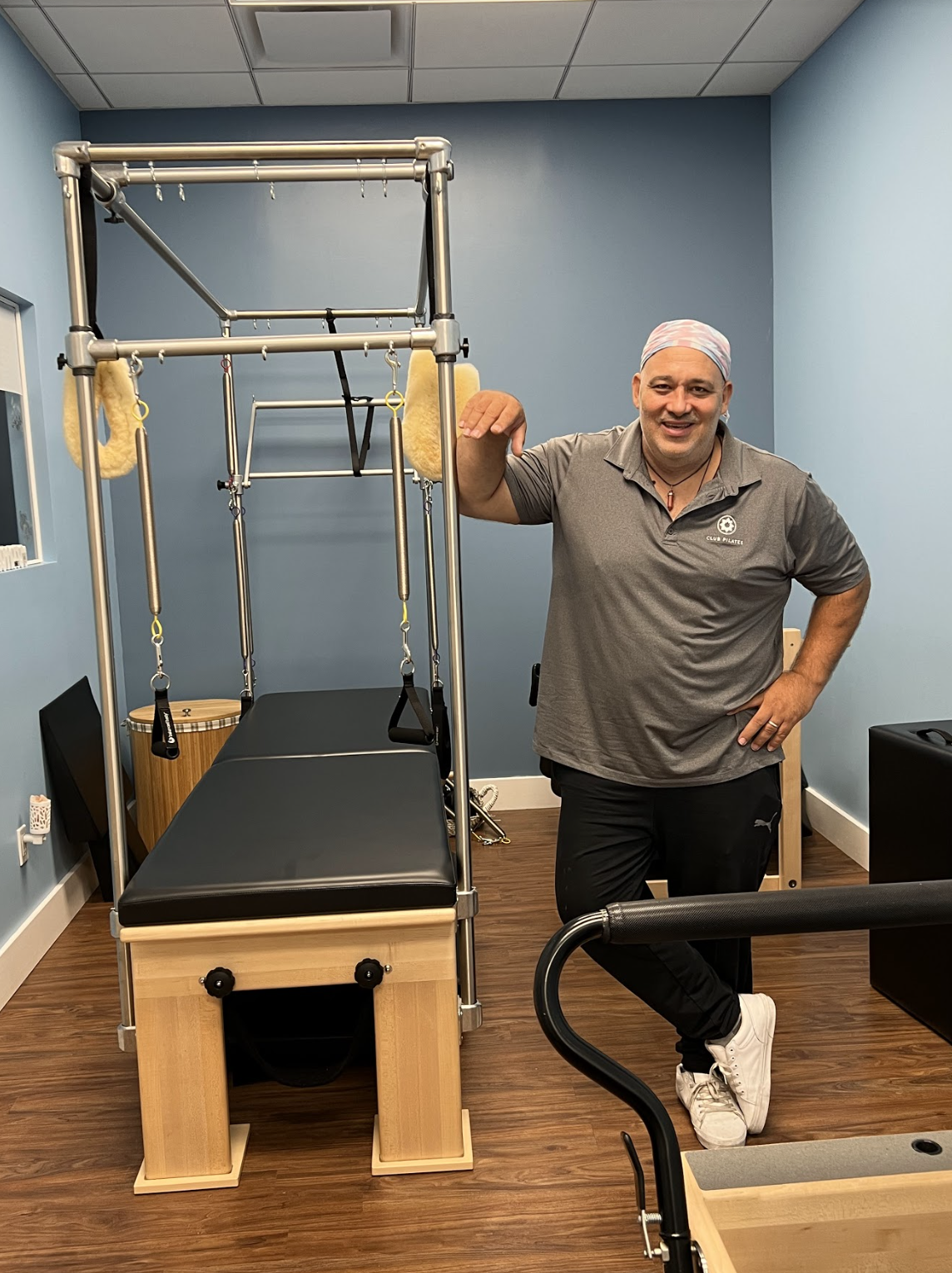 ---
Norman is an active member at Club Pilates Oceanside in Long Island, New York, as well as a Teacher Training graduate and now certified Instructor! Read his story here.
What made you want to try Pilates?
When my wife started going to Club Pilates Oceanside, I noticed a big difference in her body and saw that she was gaining some tremendous benefits from it, so I thought I'd give it a try as well.
How has Pilates enhanced your life?
I have better balance, I feel more grounded, I have a clearer mind and more self-confidence. Practicing Pilates has also improved by Qi-Gong practice, which I've been practicing for 7 years. I find my energy flow builds up quicker, my movements are smoother and I don't fall as often.
I also like the fact that I was seeing similar benefits as weight training but without the wear and tear and damage to my joints.
I love that Club Pilates classes combine cardio, flexibility and strength.
I found things from my Pilates practice that I wasn't getting from my other workout modalities, and this has helped me in my overall life.
I work in the construction department for a major corporation and Pilates has allowed me to do physical work that my colleagues aren't able to do. I can maneuver around areas and lift things that my coworkers aren't able to.
My endurance had greatly improved - I can work for longer periods of time than I could in the past. Pilates keeps me young at heart.

What made you decide to take your love for Pilates to the next level and become a Club Pilates Instructor?
I love to teach and I was drawn to Teacher Training as I knew it would help me better understand the exercises and be more mindful of correct form while in class. I felt blessed to have Pilates presented to me and I wanted to pay it forward by teaching others so they could experience the benefits that I have.
What did you learn about yourself going through the Teacher Training program?
Going through the Teacher Training program, I learned that I could finish something that I started and that was a very motivating and uplifting feeling. The support I got from the entire Club Pilates Oceanside family was like nothing I ever experienced.
I never felt at any point that I was left on my own. There were always people to help answer my questions and cheer me on.
How might your life be different if you never tried Pilates?
I don't think I would have found anything that motivated me and gave me the results I wanted had I not discovered Pilates. I'd be a couch potato and I'd be lonely without the great people and energy of my studio.
Pilates has shifted my mindset. I feel like I've reinvented myself.
Club Pilates has given me an opportunity to find my own voice and my own identity, and Teacher Training has given me something to be confident about.
What's something you would want others to know about Pilates?
I'd want them to know about the health benefits. How quickly you find yourself getting stronger, how you can get into certain positions other modalities don't teach and the holistic mind-body connection that's hard to explain, but needs to be experienced.
What would you say specifically to men who have never tried Pilates?
If you think weightlifting is challenging, try Pilates!
You'll gain such respect for the art of Pilates. It strengthens muscles that other exercises don't address. I was amazed at how quickly I got results at CPO than I did when I was weightlifting.
What keeps you coming back to CPO?
The friendships I made here, the family atmosphere, and the positive and upbeat energy. And through teaching, I feel like I'm giving back something that I was blessed with being introduced to. It feels like you're part of something bigger than yourself.
Tell us a fun fact about you:
I'm in a band called Beyond Norm, and being a musician helps me be able to adjust and change on a dime while teaching classes. I also like to add my Rock & Roll flair to the classes I teach - I created a "Ring of Fire" themed class centered around the Magic Circle and I always use Rock & Roll playlists in my classes.