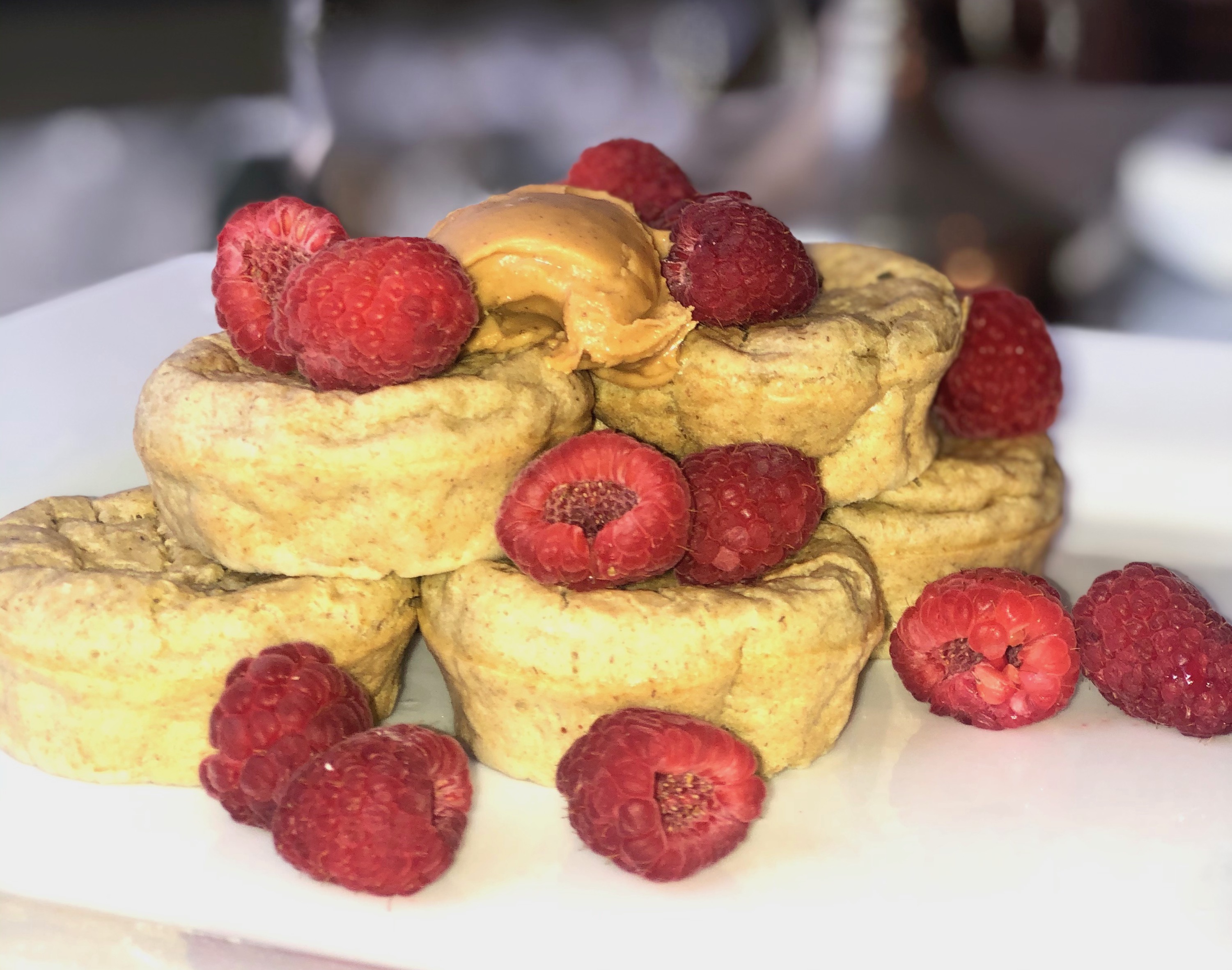 ---
Jumpstart your metabolism with this tasty breakfast recipe! It's important to start off your morning strong, so a healthy, no flour, no butter, no sugar recipe is a great option! The simple muffin base can be flavored with a variety of mix-ins and topped with your favorite add-ons! Make your morning a little bit easier with this easy 5-ingredient muffin recipe!
Prep Time: 5 minutes
Cook Time: 15 minutes
Total Time: 20 minutes
Makes 6 muffins!
What you will need:
1 1/2 cups oats
Whole egg & 1/4 cup egg whites
Milk or almond milk (about 1/4 c or until reached desired consistency)
1 tsp Baking powder
A Sprinkle of Salt
Optional add-ins: vanilla, cinnamon, or protein powder for extra flavor!
Instructions:
Step 1: Preheat your oven to 375 degrees Fahrenheit and line your 6 cup mini muffin pan with liners.
Step 2: In a medium mixing bowl, put in oats, eggs, a pinch of salt (and whatever extra add-ins for sweetness). Add in milk as needed for preferred consistency.
Step 3: Scoop even mixture parts into muffin pan.
Step 4: Bake for 15 mins, until lightly golden brown on the tops of the muffins. Let sit for 5-10 minutes before removing from liners.
Step 5: Optional: Add any toppings of your choice! Bananas, raspberries, blueberries, or peanut butter will do! Enjoy!
Step 6: If you don't plan to eat all muffins right away, you can store the remaining cups in the refrigerator up to a week or frozen up to 3 months.