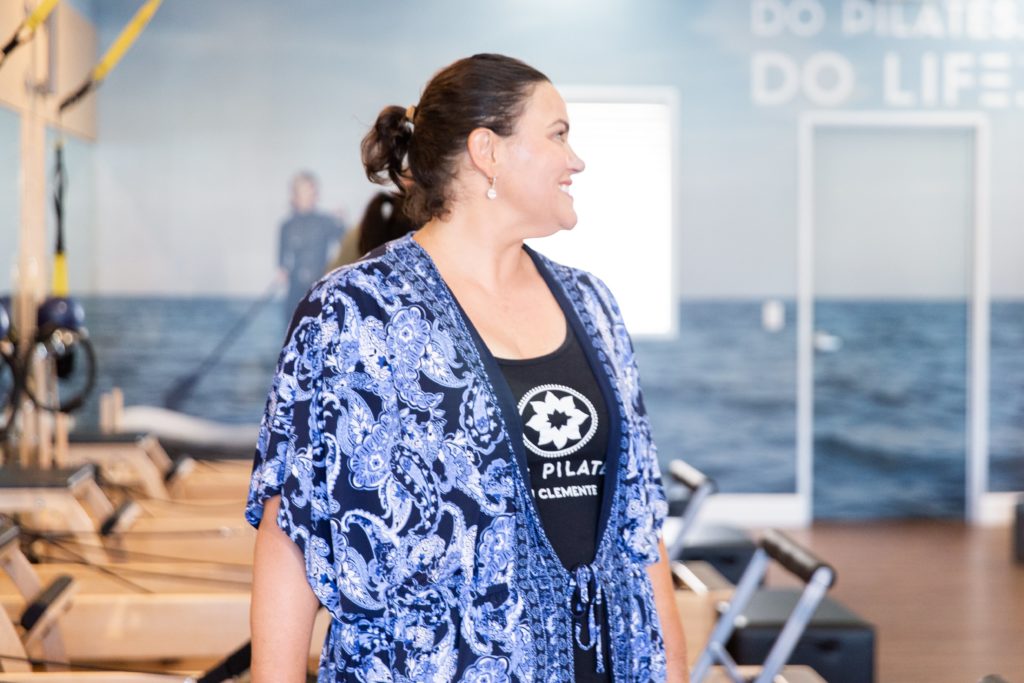 ---
A little confidence in your body can go a looong way! Not only will you feel it, but you will also see it too!
Joseph Pilates said that it is the mind itself which builds the body.
You must begin with the mindset - set the intention - it is possible! Maybe losing a few pounds isn't necessarily the motivation you need. With a consistent Pilates practice, building confidence in your body and strengthening your overall mental and physical well-being will come naturally and effortlessly.
Have you ever left a workout feeling accomplished that you just killed that session? Working out makes you feel better about your body. Internal confidence from working out is not some weird phenomena, it's completely real and attainable! Even just one workout can completely boost how you feel about yourself. Pilates specifically, contrary to other workouts, leaves you feeling energized - not exhausted and sore. By catering to a variety of different muscle groups, Pilates also naturally has you sitting and standing taller with better posture. How you stand is how you feel, so stand confident!
You don't have to set an unrealistic goal, a little bit is a lot a bit!
Building your strength takes time, but muscles will feel sculpted before you know it. Pilates uses your body weight in conjunction with resistance training to build arm, leg, and especially core muscles. Tone various muscles you didn't even know you had by using the Reformer and other apparatus during classes! Building on your precision and control, you will increase balance and focus while decreasing stress.
You will learn a lot about your body in the studio. You'll be leaving questioning yourself "am I really that flexible?" This is because Pilates focuses on the whole body as opposed to just the dominant muscle groups. You will see and feel the difference not only in your body but in your mental clarity and confidence as well!
Never tried Pilates? Try Club Pilates for FREE!