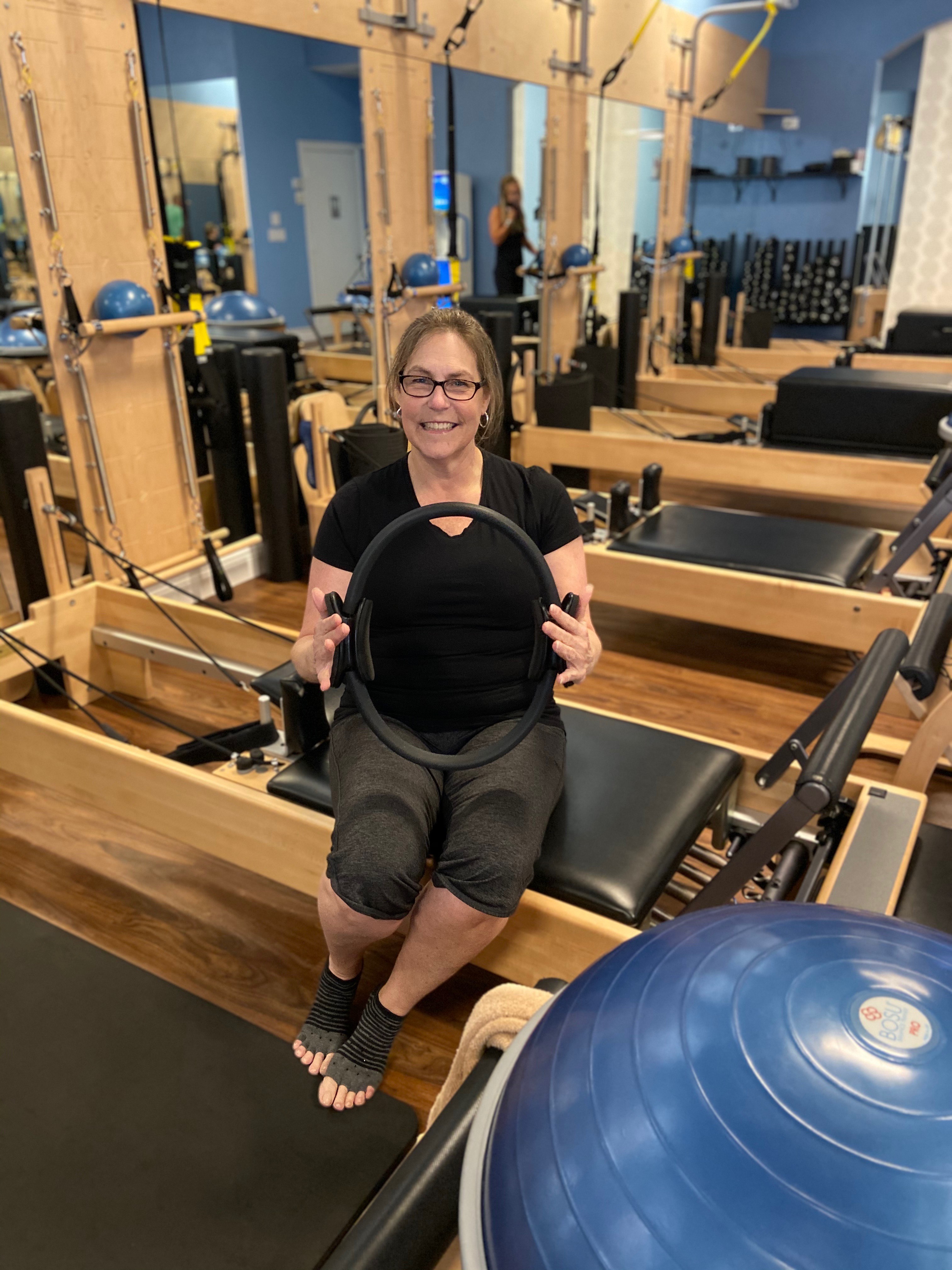 ---
Pilates has been a life saver for me! I had been diagnosed with multiple herniated discs in my lower and upper back. I'm not really sure what happened with my back other than I believe it is a genetic disposition for me. Maybe it was the line dancing, not really sure. I struggled to get up from a chair and couldn't walk very far. The doctor told me my back looked about 15 years older than my actual age. He suggested trying a cortisone shot and possible surgery. I decided I was going to try something else. I saw an ad on Facebook for the Intro class at Club Pilates in Abacoa. I called and registered for the class and after just 30 minutes, I was hooked. I signed up right then and I have been a member ever since.
Prior to taking Pilates, I would occasionally walk in the neighborhood or on the treadmill. When I would walk, I would go about 1 to 2 miles at a time. I also used to do country line dancing twice a week and really enjoyed it (I called it my fun way of doing aerobics). What I didn't like with the line dancing, was having to go to a bar in the evenings. It just wasn't working for me or my schedule any longer.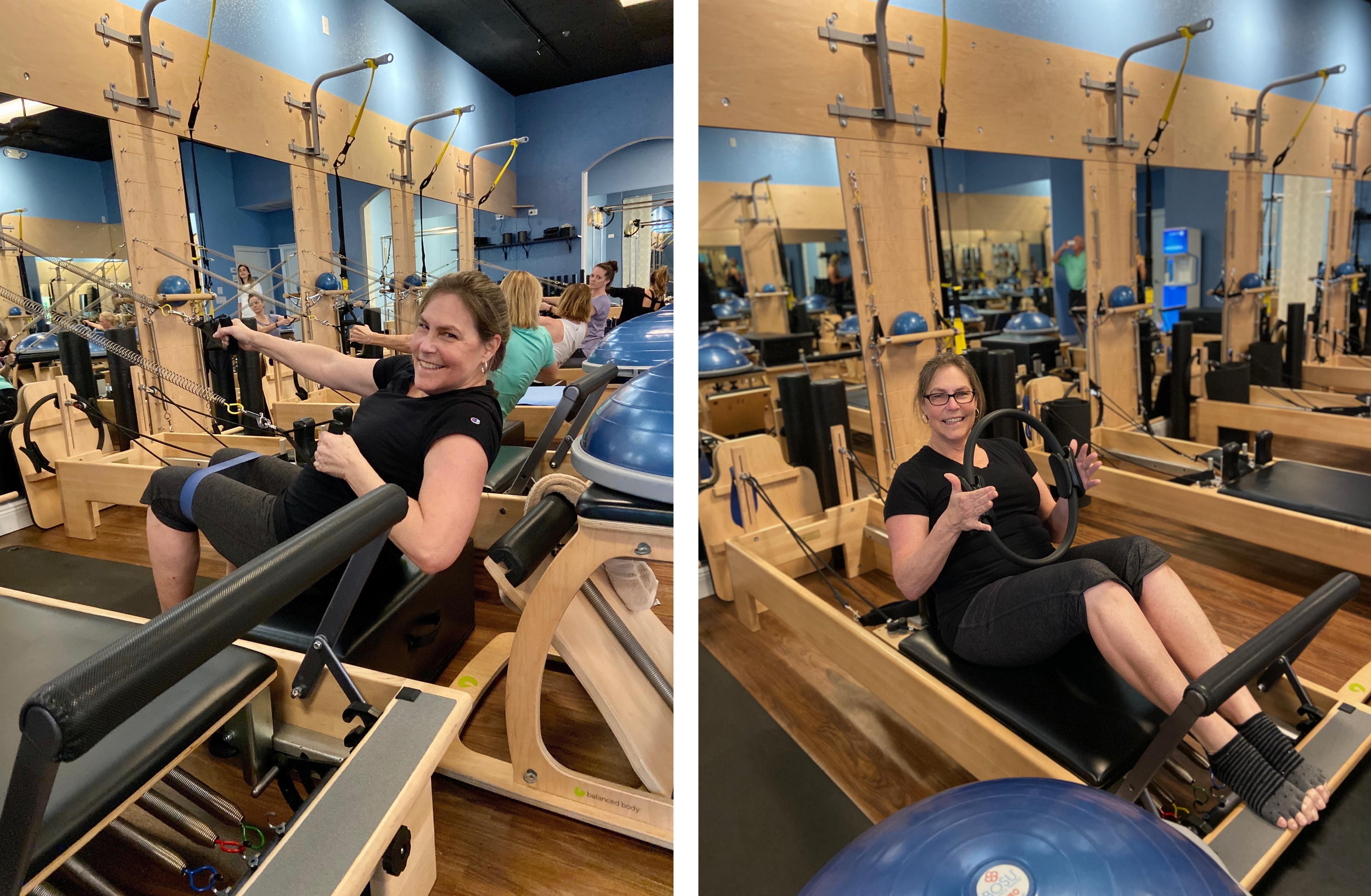 These classes work great for me because they do push me. If it were up to me, I'm not sure that I would have made as much progress. Pilates has strengthened my core, which in turn, has given my back more support. I can now walk a mile without discomfort, I'm able to get up and down from my chair and as a teacher, and I am able to move around the room again without wincing. My body just naturally feels like it can do the movements that it should be able to do. Little things like cleaning the house or doing some basic yard work are no longer issues for me. It truly has saved me.
I think my favorite class is the Cardio Sculpt but I also do the CP Reformer Flow level 1 and 1.5, it just depends on work and the class schedules. I love taking classes with the different instructors, that makes it more interesting. Something surprising I've gained from Club Pilates are the friendships. I always look forward to seeing certain regulars and seeing how they are doing.
The funniest moment was when I was taking a Cardio class with Kelsey and there were only 3 of us in the class. She had to go speak to someone that had walked in and all 3 of us just stopped working while she couldn't see us. When she peaked back around, she was like "oh no you don't, let's go ladies!" We all started laughing hysterically!
My goal was to be able to walk a mile again without the pain and I have accomplished that!! Yippee!
- Michele (Club Pilates Abacoa)