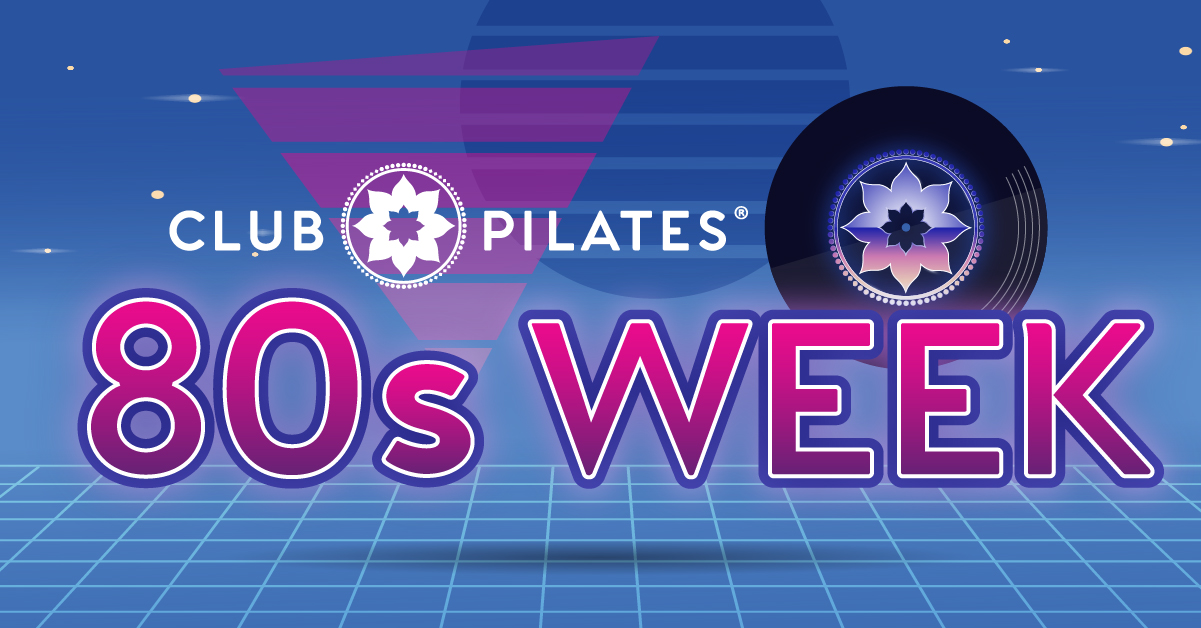 ---
Whether you reminisce fondly on your teenage/college years in the '80's sporting your boom box, perm, and bright blush, or simply reflect on stories from others about this decade, Club Pilates puts you to the test to see how well you truly know the iconic decade that was the 1980's.
Quiz your friends and family members - answers can be found at the bottom of this questionnaire!
1. One billion people tuned into this 80's celebrity wedding - a record to date.
2. Which modern day tech giant released its first ever computer to the public in 1984?
3. What driving law did not become effective until the 80's?
speed limits

buckling your seatbelt

yielding to pedestrians

texting and driving



4. Which song was the decade's most popular on the charts?
Physical - Olivia Newton-John

Sweet Child o' Mine - Guns n' Roses

Love Shack - the B 52's

Billie Jean - Michael Jackson
5. Which Madonna song first hit the US Billboard Hot 100 in 1983?
Everybody

Physical Attraction

I Know It

Holiday
6. Which piece of tech was NOT brand new in the 80's?
CD player

Disposable camera

Cell phone

The Nintendo Game Boy

7. True or False: Tom Cruise danced to "Old Time Rock and Roll" by Bob Seger in Risky Business.
'80's FITNESS FACTS:
8 .Which one of these stars from the '80's did NOT have an aerobic workout video?
A. Jane Fonda

Angela Lansbury

Arnold Schwarzenegger

Betty White



9. Jane Fonda's _________ of the 1981's Jane Fonda's Workout Book was auctioned off in 2016, with estimates for the sale ranging between $1,000 and $2,000.
10. Which of the following fitness trends were first sparked in the 80's?
Zumba

Yoga

Aerial and Trampoline fitness

Bodybuilding Bootcamp
11. This celebrity endorsed Total Gym, a functional total-body exercise machine, which boosted its popularity in the year 1980.
Chuck Norris

Cher

Janet Jackson

Madonna
12. Fitness guru _______ got her rise to fame from the Jack LaLanne show in 1981, helping her land her own fitness brand focusing on aerobics and abs.
13. This indoor-outdoor couples/group sport was super trendy in 1984 especially, and similar variations of it have become recently popular again.
14. This still-popular full-body workout machine was launched in 1986, which gave you a bit of every piece of equipment on just one machine.

15. In '88, which aerobics legend came out with the fitness video series, Sweatin' to the Oldies?
16. True or False: In the '80s, people thought Pilates was some kind of training for pilots
17. This 1984 iconic martial arts film spiked the sport's popularity in the '80's.

18. Greg Smithey is an American fitness and aerobics instructor, best known in the '80's for creating The Original _________ workout.


ANSWERS:
1) Princess Diana and Prince Charles 2) Apple 3) Buckling your seatbelt 4) Physical - Olivia Newton-John 5) Holiday 6) Cell Phone 7) True 8) Betty White 9) Leotard 10) Aerial and Trampoline Fitness 11) Chuck Norris 12) Denise Austin 13) Racquetball 14) Bowflex 15) Richard Simmons 16) True 17) Karate Kid 18) Buns of Steel
Not part of a Club Pilates studio yet? Book your intro class to get started and be a part of future Theme Weeks and special activities we offer to our members!