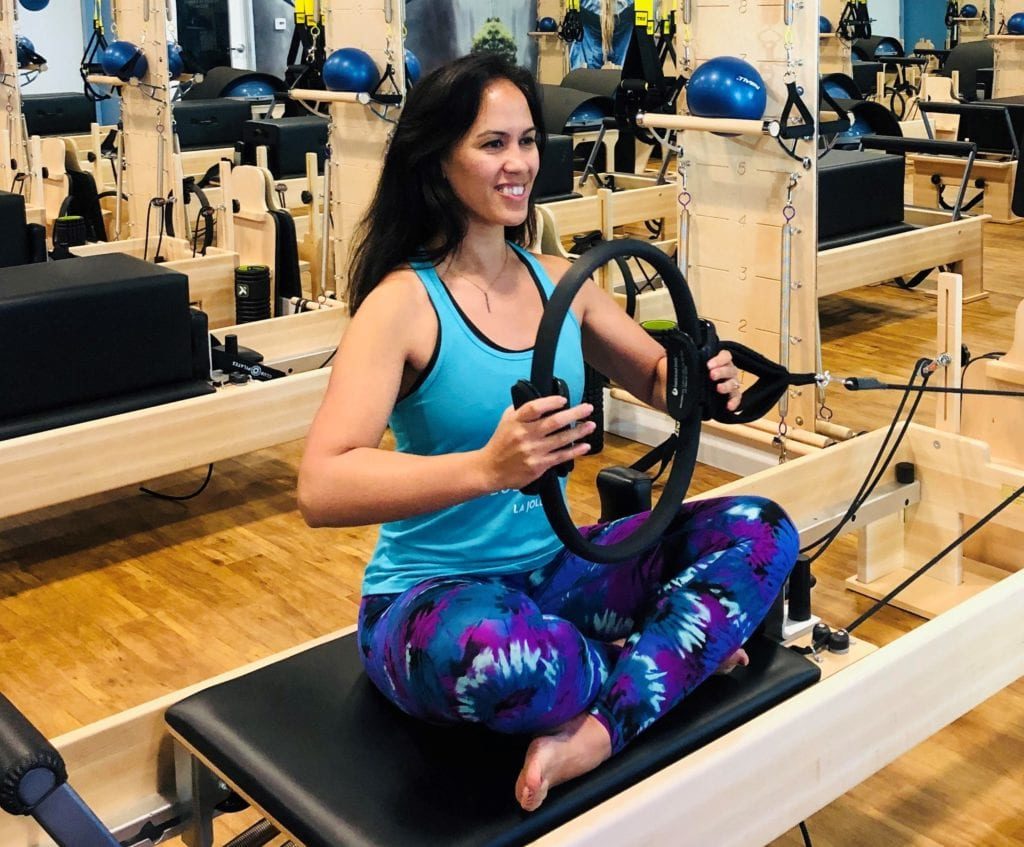 ---
There are many exercises, pieces of apparatus, and small equipment that have been created as staples of any Pilates practice. One of those pieces is known as the fitness circle. It is also referenced as the magic circle and most commonly known as the ring of fire.
The Magic circle was originally created by Joseph Pilates.
He used the metal ring from around a beer barrel and connected two wooden blocks to the side of it. Time has helped it evolve into a more comfortable prop with softer edges and more sustainable usage. Its main purpose was to create alignment for clients who struggled with this concept. It can be placed on the inside or outside of the ankles all the way up to the inner or outer thighs.
The Magic Circle is also used by holding onto it with your hands on the inside of the palms our outside. It has even been used by placing your head on the inside of one handle and doing chest lifts with the assistance of your hands pressing the other handle to provide better neck alignment. Improved functionality was Joe's goal for this practice and the circle isolates exactly that by moving your legs, arms, and spine all in the correct form.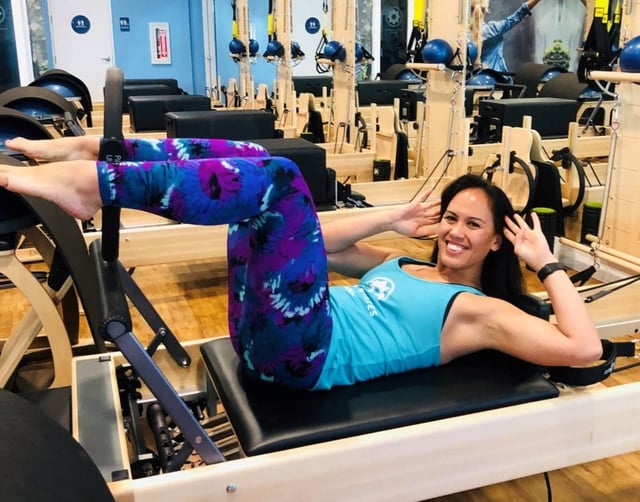 The Magic circle also creates awareness of imbalances in the body.
When squeezing the ring inward or outward with the hands or arms, an instructor can see if the shoulders are staying stabilized or rounding forward or outward with the motion of the squeeze. When placing the ring on the inside or outside of the ankles or legs, each squeeze will show if the client is turning the feet outward or inward and even target any pronation or supination versus keeping the legs in one alignment the entirety of the motion. These tiny nuances are the principles of Pilates movement and create improved mobility and posture.
There is also the fitness aspect of the magic circle and the reason why it is called the ring of fire. Placing the ring in between the ankles or inner thighs and repetitions of squeezes turns on the adductor (inner thigh) muscles which essentially helps strengthen the core from the bottom up. Clients very quickly become aware of the "burn" in these specific muscles because they tend to be some of the most underused muscle groups in the entire body. There is nothing subtle about this exercise and provides very quick feedback for any level of fitness.
The Magic circle is a key element to any Pilates practice.
Its benefits can improve your workout by creating more body awareness, deeper strength, and improved alignment and posture. It's a historical piece from Joseph Pilates and hurts so good!!