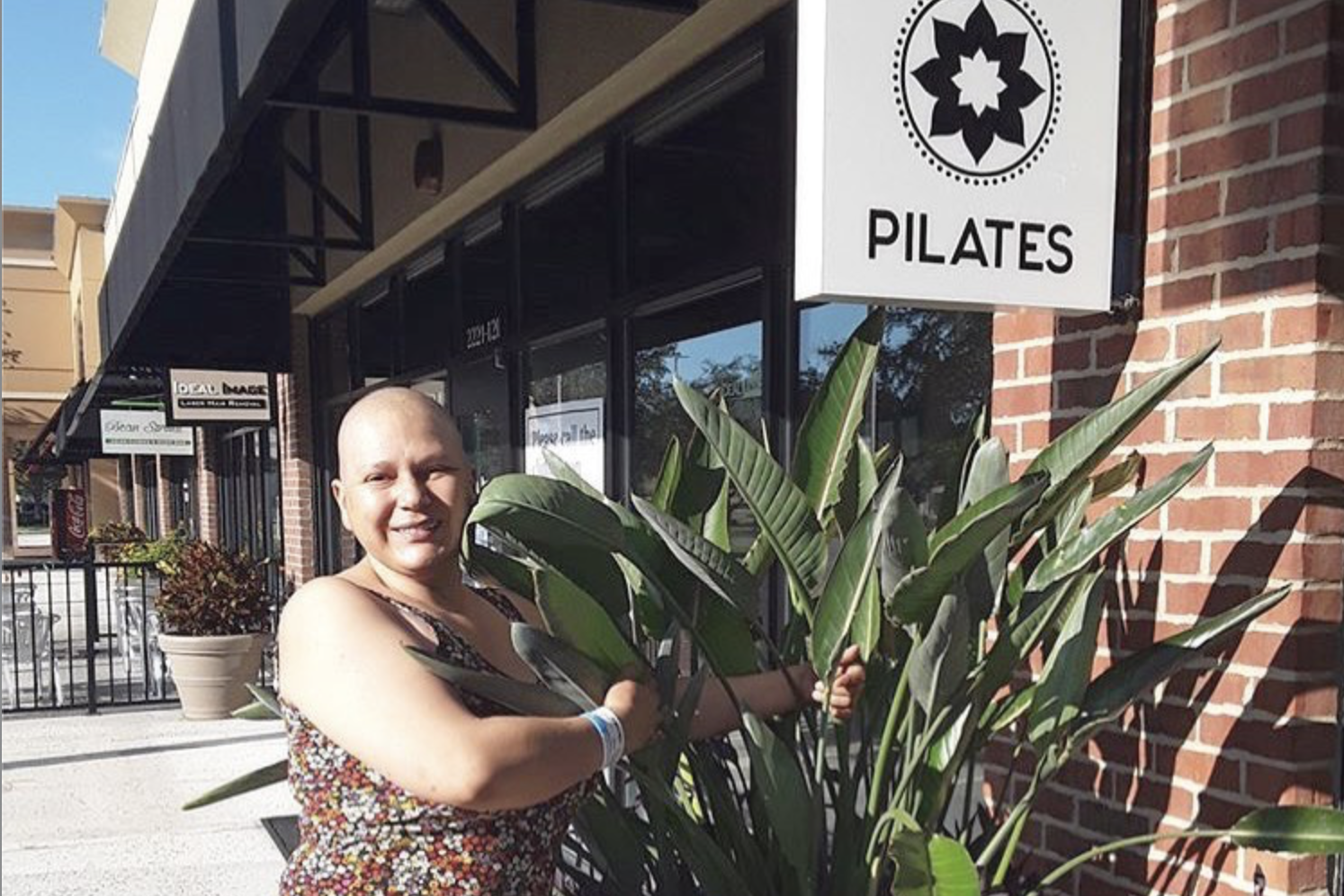 ---
January 2020, I was diagnosed with a very aggressive type of stage III breast cancer. The cancer metastasized and spread to other areas of my body.
After my first round of chemotherapy, I felt terrible.
My body felt like it was dead and I was carrying a very heavy load. I had such a hard time putting 1 foot in front of the other, I felt extremely tired. This was a feeling I have never felt before.
After learning about the side effects of chemotherapy; fatigue, muscle loss, bone loss, hair loss, neuropathy.... I felt like I had to do something.
I received doctor approval to work out but be cautions and stay away from big box gyms.
I felt lost, I didn't know where to begin and what type of workout I could do on my own. I was feeling vulnerable, weak, and so out of shape... I was afraid of being judged and criticized by a personal trainer.
After plenty of research for a safer alternative to a big box gym, I found Club Pilates Viera. I signed up for their Intro class with Lauren. Right away I signed up for private classes with her and my journey began.
Just after my first private session, I felt amazing - so strong and energized.
Lauren, my Club Pilates Instructor, knew exactly what my body needed and knew exactly what exercises would work best for me and my needs. She is so compassionate and loving, and has been so supportive throughout my cancer treatment.
When my hair fell out, I still felt comfortable and supported. I didn't have to worry about what I looked like, I just focused on a worry free workout.
Each Pilates session I have brings more awareness to my posture, my body, and my confidence. Pilates has contributed a very positive outcome to my cancer treatment.
Now that I am
cancer

free, I will continue to HONOR and REWARD my body with Pilates so I can live a long, healthy life.

Thank you Lauren for all your support during this difficult life journey.

Cheers to health and more Pilates sessions!

- Cenaida Smudde, Member at Club Pilates Viera