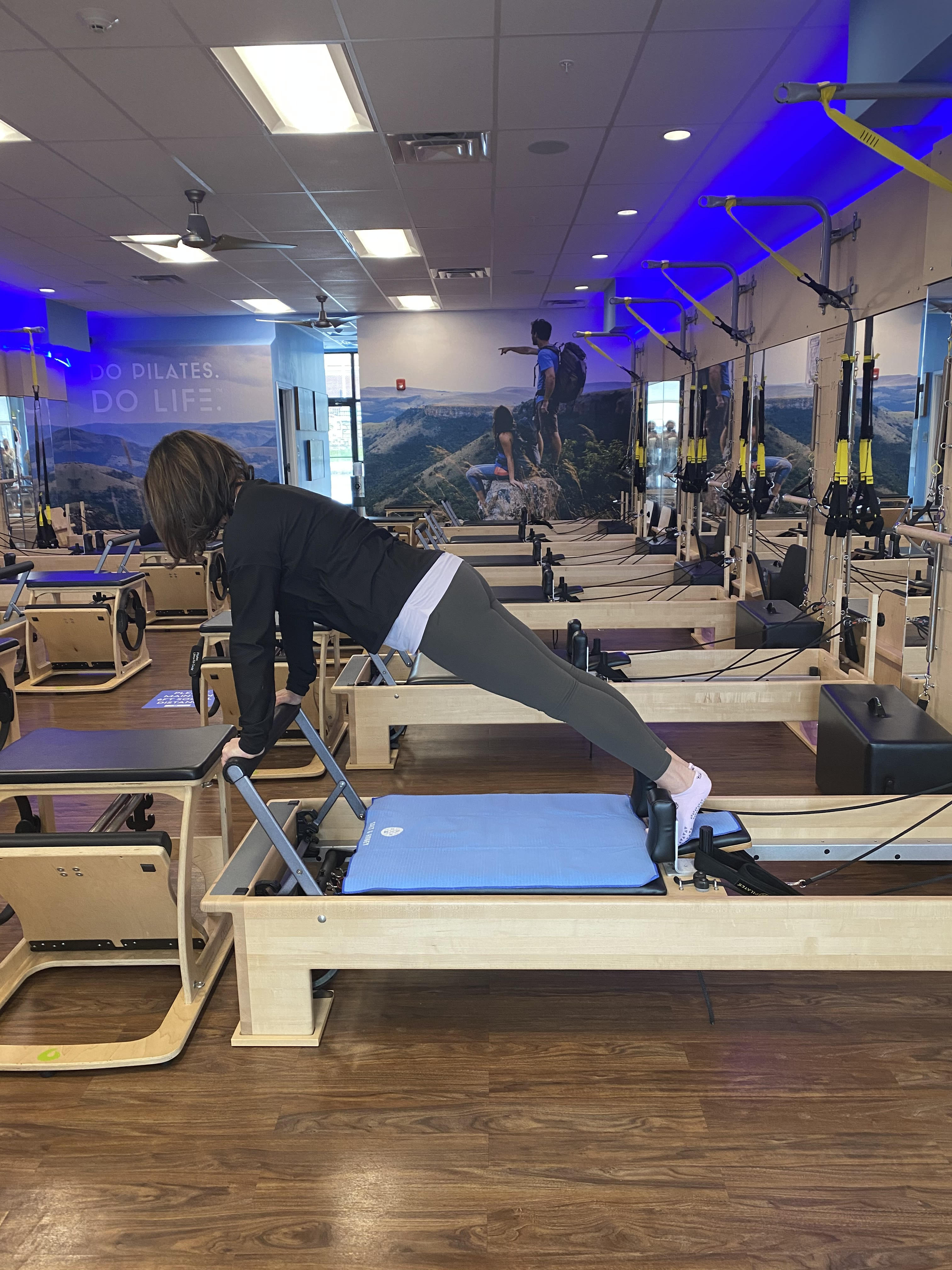 ---
We all have a story, and hopefully a journey that leads us to find something we love doing. For me, my health journey has now brought me to my love of Pilates. There's quite a story behind how I got here.
Over the years, I have done just about every form of exercise.
I ran (up to 5 miles a day, 5 days/week), which was never easy for me as I wasn't a natural runner, but eventually I came to like it; I lifted weights (which I did really enjoy); step aerobics (fun); enjoyed workouts on the elliptical, the stability ball, and with kettlebells. Simply put, I was fit. That changed with my back injury. I tried every non-invasive treatment I could—without relief over a five-year period. Ultimately, I couldn't even walk for exercise, I couldn't drive without using cruise control, and the pain and physical limitations couldn't be ignored.
Surgery was the only option, and came with a spinal fusion and laminectomy, six months out of work, close to two months nearly bedridden, and a rod and screws in my spine.
For the first two months, I was allowed to sit for no more than one hour a day—20 minutes for each meal. I could not lift anything heavier than a gallon of milk, and could begin walking for a maximum of 5 minutes at 1 mph, once I was off pain medication (I think a turtle would have beat me in a race) and would work up from there. I listened to the doctors, and thankfully had a very good outcome.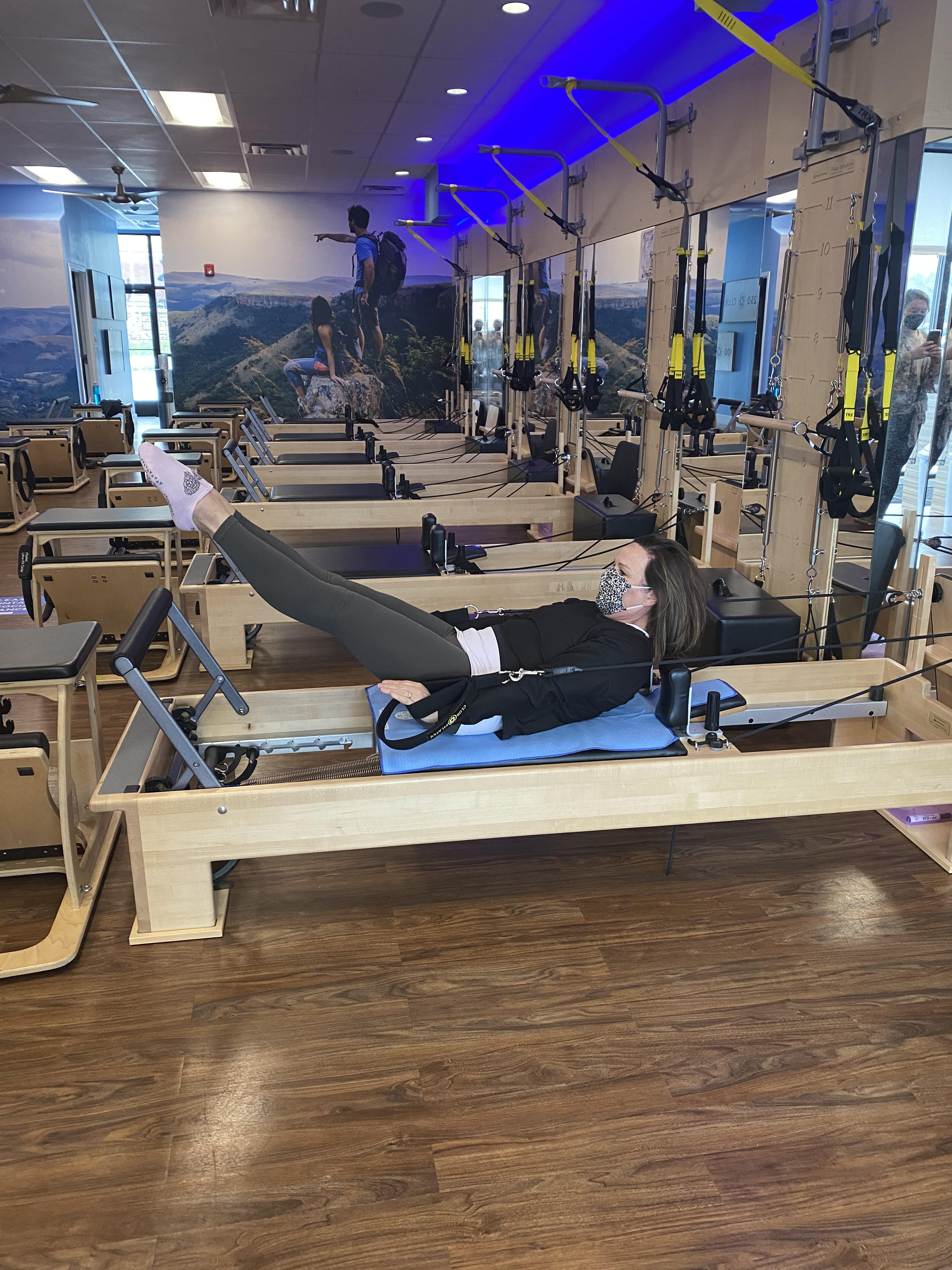 Most importantly, now I listen to my body, and it brought me to Pilates.
My Pilates journey began in April 2019 when our studio opened. I just joined—no Intro class, no idea what Pilates was all about— just a decision to give this form of exercise a try and was "hooked" after my very FIRST class— best decision ever! My posture and flexibility are improved, and I think most people would be surprised by the strength and toning that comes with a regular Pilates practice. I have deeply appreciated the work on joint mobility as well—an important function at any age.
Pilates as a practice is challenging-- the movement, the breath, and the concentration all add up to a practice that is more than perfect for me. It is a practice that you work on, that you improve on, that you can either push your limits on, or modify the movement when necessary. Can I just say I am so blessed to have found this form of exercise, and this studio in particular?
I love that I feel fit again, toned again, and recognize that after a year and a half, this is just the beginning for me.
In terms of my favorite Pilates move, everyone knows I love the plank, whether on the Reformer or on the Mat. On the Mat, any variation will do—I enjoy them all—straight-arm, forearm, rolling plank, windshield wiper plank. The long stretch series is a favorite too!
Club Pilates Clifton Park is my first experience in a Pilates studio, and I cannot imagine a better place to be. The instructors are amazing, and my new-found Club Pilates family are just that-- family. We are brought together by a mutual desire to improve our personal health, wellness, and fitness levels--and admittedly there are always a few laughs after class too! Most of us are new to this practice and the challenge can be real.
Simply put, the motto "Do Pilates, Do Life" is more than a slogan, it is a form of exercise that anyone can benefit from.
Regardless of the type class I am taking, it is the fastest hour of my day—a time for self-care.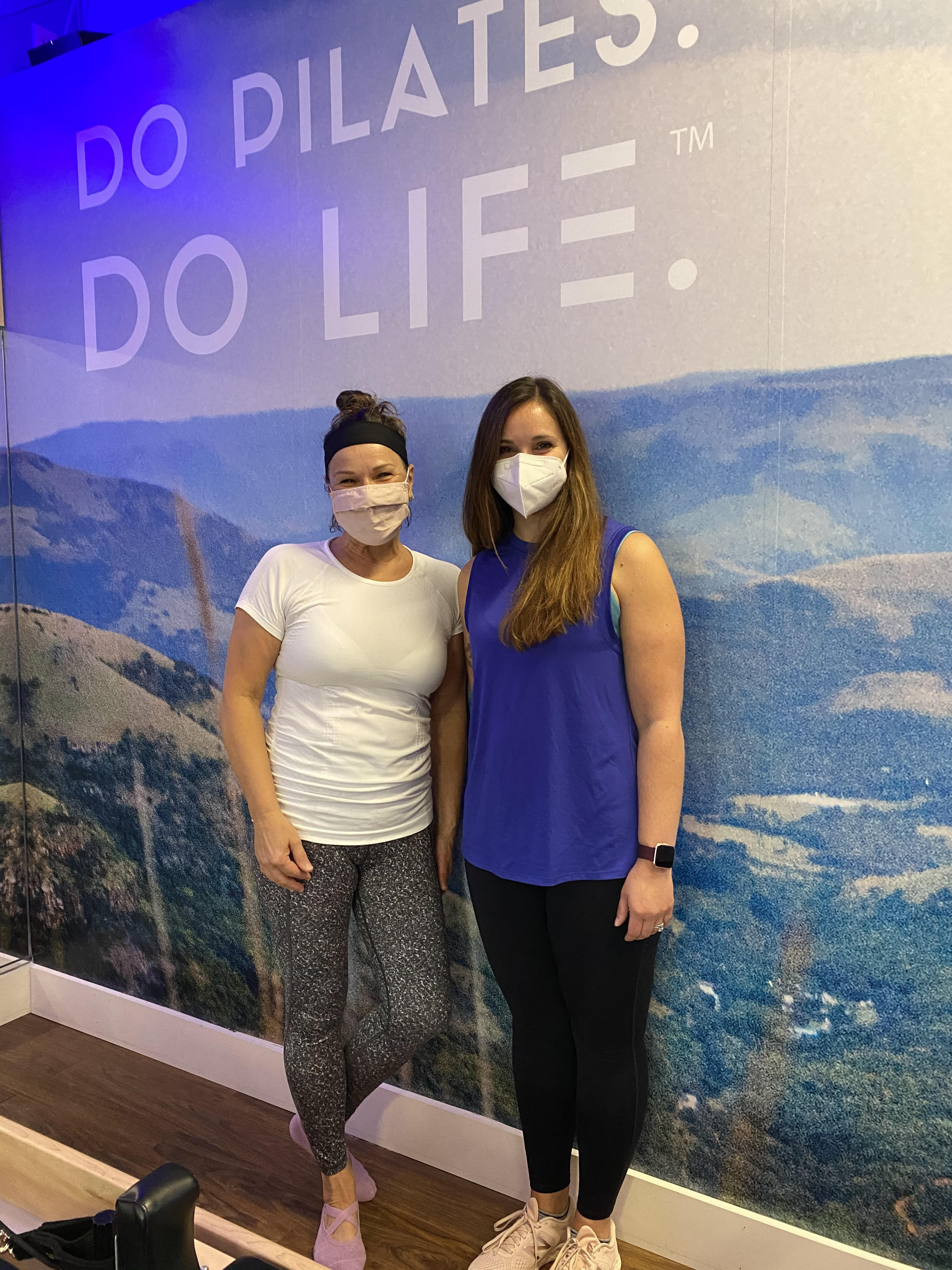 Written by Laurie Barton, Member of Club Pilates Clifton Park