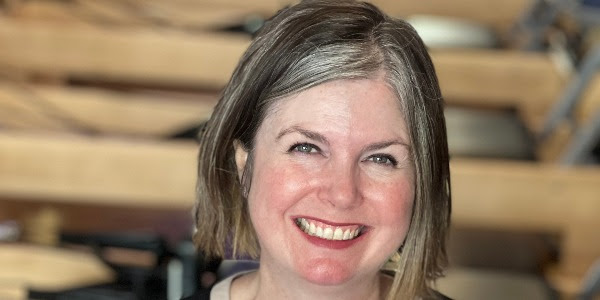 ---
I rediscovered Pilates during lockdown in 2020 when suddenly I didn't have access to any of the modalities that I had been using to try to recover from a severe accident in 2016.
Though I survived with no broken bones, my body was left badly injured.
Western doctors were at a loss as to how to help me heal and focused on pain management through pills, but I pushed back and kept searching for relief.
Growing up active, I had found both yoga and Pilates to be fun, but sometimes not intense enough. After the accident, I re-discovered Pilates, and was introduced to Reformer Pilates through Club Pilates.
The control within your body that Pilates specifically gives you, and the fact that it allows you to push yourself as hard as you need to depending on the day, made it such a great option for me.
From an injury standpoint, using the Reformer under a teacher's guidance even in a group setting makes it safer than other modalities where you can tweak something incorrectly and leave the class with a new injury, especially when you have past injuries.
At one point, I injured my left shoulder in a yoga class once where a teacher cued a headstand early in the class, and didn't give one of the verbal cues I was used to from different teachers. The combination of not being fully warmed up and double jointed (I hadn't been holding one of my joints in correct alignment) caused an ongoing issue within my shoulder that I still deal with to this day. While I still love yoga and do it often, Pilates helps strengthen it and I can feel it's getting better.
With Pilates, I've been able to help correct a lot of the misalignments caused by the accident, and also from getting older.
To be able to start to live in my body again without the constant pain has been an amazing gift.
I'm grateful to have found Club Pilates, which has so many great teachers and is open seven days a week. Plus, as I travel more for work again, the ability to utilize other studios outside of my home Palm Springs studio is a bonus. I really love the thought that has been put into setting up each station with a variety of props so teachers can flow through different series without downtime to reset the studio.
Pilates has become a way of life. If I don't do it daily (or as much as I can get into class), I immediately feel my body starting to lock up.
The modality of Pilates is amazing because with or without injuries, the ways in which it uses each muscle independently and also together to create maximum movement within the body is awe inspiring. Just look around the next class to see what an amazing work out it is, I am constantly impressed by the muscle definition and tone people have as well as the ease of movement.
By Alden K, Member at CP Palm Springs