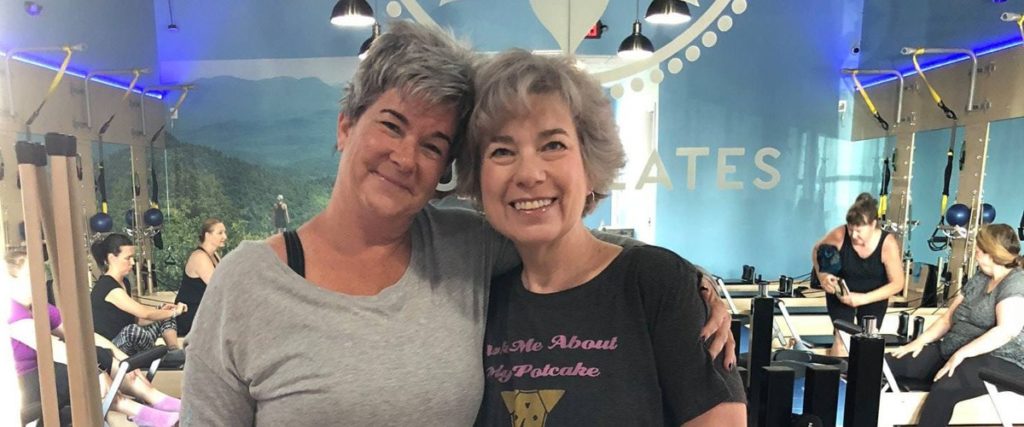 ---
"I had a Sleeve Gastrectomy on September 1, 2017. I have battled my weight all my life and finally decided that I needed a tool to help me achieve lasting results as I stared 60 in the face.
I have always been active, and had been doing yoga consistently for a few years, but didn't see any real physical changes. When I saw that Club Pilates was opening a few months after my surgery, I knew that I wanted to finally try reformer based Pilates. I wanted a fitness program that would help reshape my body as I was losing weight.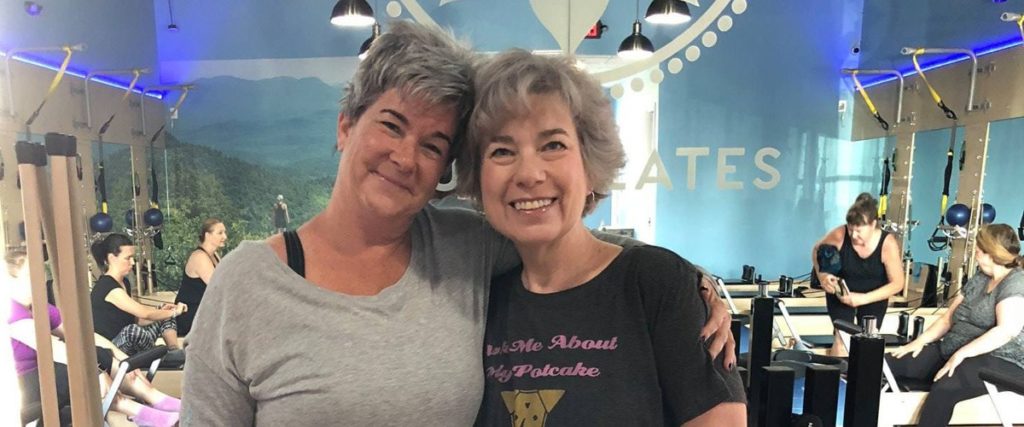 When I first walked into Club Pilates, the studio was clean and welcoming, with great staff. I was literally one of the very first people to sign up way before the club opened, and had no real expectations other than to give the Reformer a try. I was hooked at the intro lesson!
My mindset completely changes every time I walk into the studio. Even when I have to drag myself to class tired after work, as soon as I get on that Reformer, I am in my happy place. During class, the focus on movement and breathing really relaxes me and wipes out thoughts of anything else, almost like moving meditation. Even if my limbs feel like noodles after class, I am never sore, just left feeling like I had a really good workout.
I work full time in a very stressful job as a Physician Recruiter for a hospital, and I also do marketing consulting part-time. My classes, especially on Sunday morning, are my chance to just focus on me. Even though we are working hard, I always come out of class feeling refreshed and relaxed. The focus and breathing of Pilates is like meditation to me. So I call class time my "me" time, I don't let anything interfere with getting to class.
I usually take classes based on my schedule, which is limited to early evening and weekends. I still love Flow 1.0 and 1.5 classes the best! I learn something every class and no two classes and teachers are the same, so I never get bored. All my teachers know that Feet In Straps is my favorite thing. I actually cheer when we transition to it.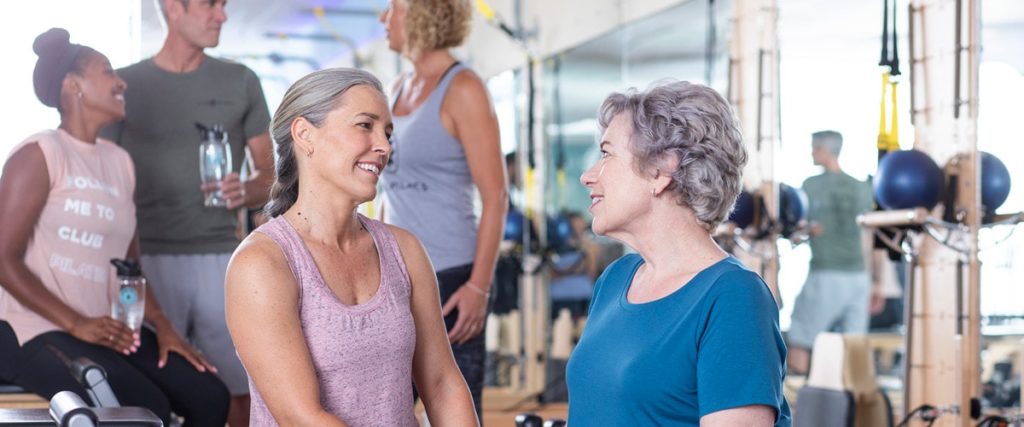 I have been taking Pilates for a little over a year now. Physically, the changes are amazing. I actually have obliques! Since my highest weight before surgery, I have lost 115 pounds and 60 total inches and gone from a size 2X/20 to a M or S and 8-10. I have lost 13 inches off my waist, 16 off my hips and almost 7 off each thigh.
My entire body shape has changed, including my posture. I feel strong and fit, and younger than I did 10 years ago. I am just turning 60 in January, and feel and look better than I did in my 40s.
Since this change, everything is easier now! I am so much stronger and my balance and flexibility is awesome. My horse is an old guy at 23, and he definitely appreciates not having that extra weight to carry. I have hiked in Montana, South Dakota and Wyoming in the past year and had no issues keeping up, even in the higher altitudes.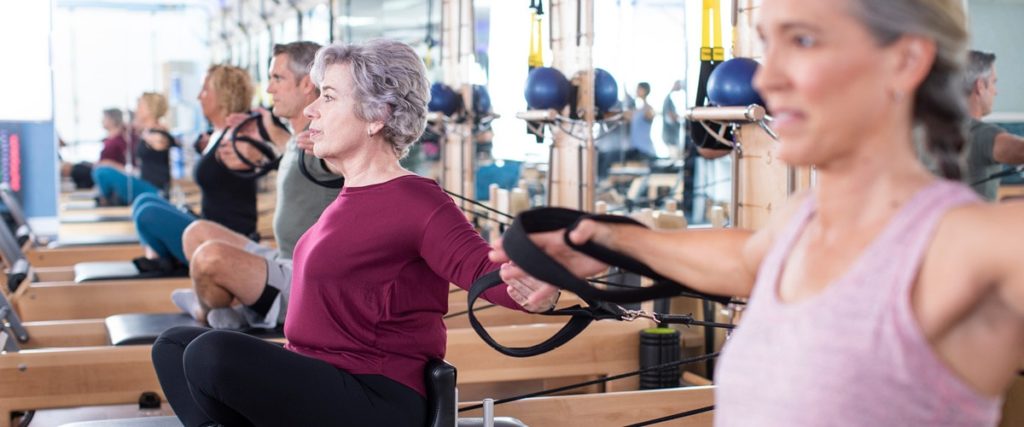 I have gained a lot from Pilates since I started. I gained a real sense of accomplishment and dedication to Pilates as a life-long exercise plan. Also, the most amazing outcome has been being chosen by Club Pilates to participate in the photoshoot for marketing. I never thought at age 59 that I would be a fitness model! I get such pride in seeing the pictures online and having proof of how far I have come with hard work and dedication.
So for anyone who is thinking about trying Pilates. I would say that Pilates is the perfect workout for any age, weight or body type. I plan on being one of those elegant old ladies still doing Pilates in my 80s! If I can do it, anyone can."