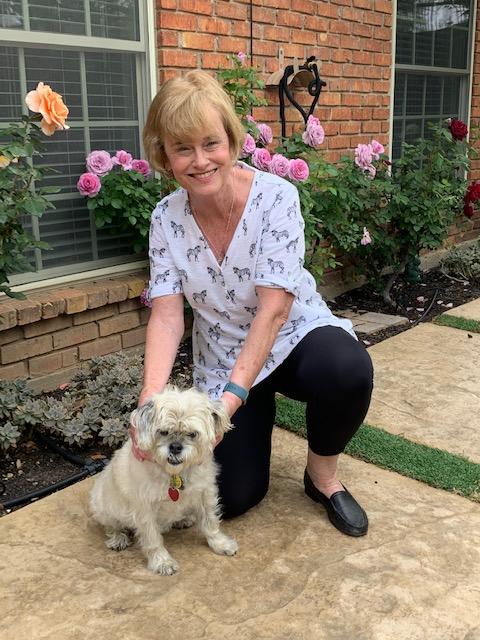 ---
During my annual physical exam in the fall of 2021, I asked my doctor, 'what should I do to improve my posture?'
I also told her I was having back pain when trying to get up from bed each morning and I had fallen a couple of times in the past year; nothing serious, but I lost my balance, and it scared me not to have control!
She explained that all three issues were definitely related and sent me to Physical Therapy.
I went once a week and religiously did my assigned exercises every day in my little home "gym" between my sessions. My therapist had me do bridges each session, and I honestly could not get my back up more than an inch or two even after 12 weeks of one hour sessions.
I was bored with the same exercises that weren't yielding any improvement.
I knew I needed to strengthen my core if I wanted to eliminate the pain and improve my worsening posture. I starting researching "how to strengthen your core" and Pilates was one of the results that popped up on my search. I knew very little about Pilates. I had been a member of a gym most of my adult life and had even been coached by several personal trainers over the years. My goal was mostly toning and working off the extra pounds I usually took on during the holidays!
No one mentioned Pilates, and Reformer Pilates was totally foreign to me. An ad for Club Pilates popped up in my search results and next thing I knew I was attending a free class in late December 2021.
I loved the way the stretching made me feel. The pain in my back was significantly less after that trial session alone. I was sold.
I discontinued my Physical Therapy and signed up for the 8 sessions/month plan but quickly upgraded to unlimited sessions. I have been attending classes for four months. The back pain is virtually gone. I like doing bridges, and I must admit they look pretty darn good! My planks aren't bad either. The instructors are always watching to insure I'm doing each exercise correctly, and they help me with suggested modifications, when needed because of my spine issues.
I'm back to walking my neighborhood each evening, and I feel so steady—no more fear of falling.
I like the Reformer Flow 1 classes, the Center and Balance classes, and I love the free workshops. I really was reluctant in the beginning to join a class thinking it would be mostly young girls, but I made a couple of friends about my age attending the same classes I do. My husband and I just moved to Dallas sixteen months ago to be close to our new grandson. I've met more people in these classes than anywhere else!
I would definitely say joining Club Pilates was one of the best moves I've ever made! Bring on the bridges!
Sharon, Club Pilates North Dallas (TX) Member