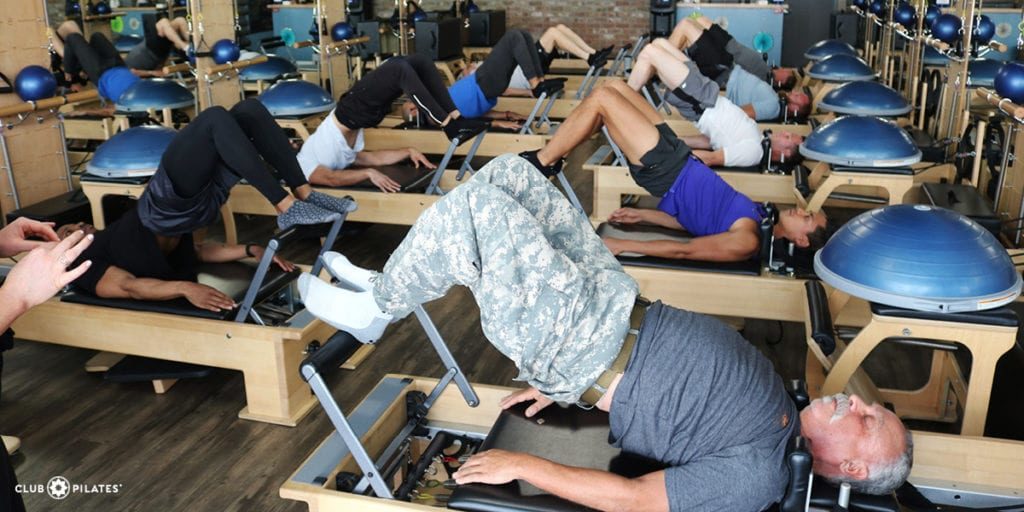 ---
Pilates for Men? We're sharing all the reasons why Club Pilates is the best workout to kickstart your health goals or add to your existing routine.
1. It's a full body workout.
As a full body workout, Pilates doesn't let you ignore "leg day". Pilates develops neglected muscle groups. Some of your muscles, like those that dominate your daily movements, are stronger than others, and a big part of Pilates is focusing on those muscles that don't typically get a lot of attention while lifting. It's a great cross-training tool for sports, to make sure
2. It builds core strength.
Every single Pilates exercise focuses on using your core to power movement in your limbs. The movements are designed to engage your core throughout the entire practice. Pilates also hits your transverse abdominals, that coveted base ab muscle under your six-pack. Not only are you toning for that long, lean muscle, you are strengthening all the supporting muscles around your back and abdominals for a stronger, more balanced body.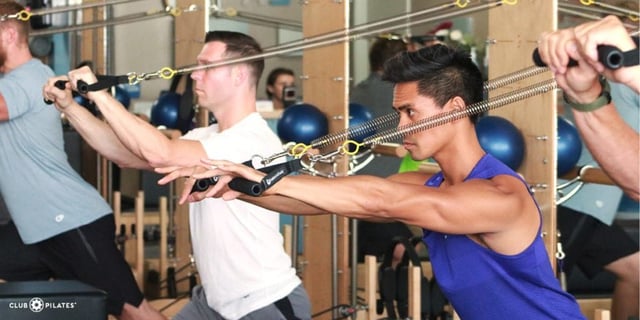 3. Club Pilates improves flexibility.
Flexibility isn't only for reaching your toes or showing off your splits. In general, the more muscle mass you have, the less flexible you are. Pilates' focus on stretching helps prevent injuries and muscle strains, and increases range of motion. This will increase your mobility for everyday tasks, as well as improve your technique across all sports training! Check out what Erik Delarosa, body builder and fitness trainer had to say about Club Pilates!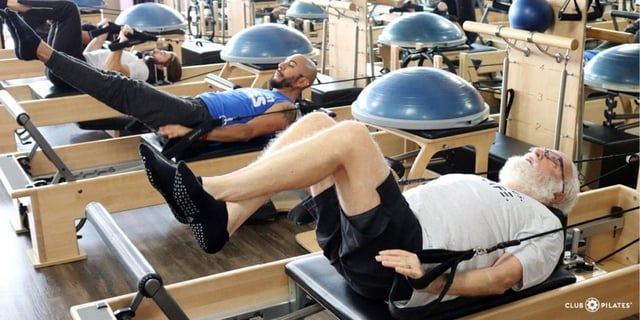 4. Pilates was invented by a man.
Although Pilates is popularly practiced by women, it was invented as a rehabilitation method by a man. Joseph Pilates combined education from his active background with other fitness observations to design a full mind-body workout. Pilates combined experience from weightlifting, gymnastics, boxing, dancing and other forms of movement in order to lengthen and strengthen the entire body. He even helped soldier rehabilitation in WWII by attaching springs to hospital beds, and creating personalized Reformers for the patients.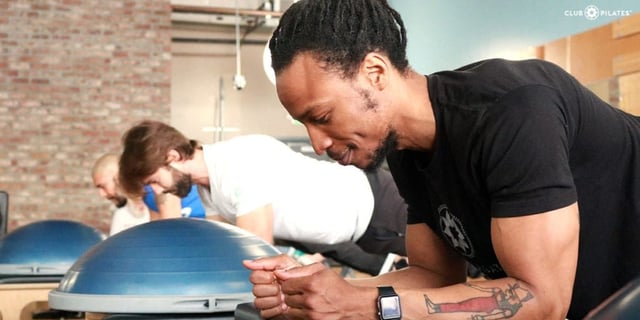 5. Pilates reduces health risks.
Club Pilates has helped members manage their diabetes, reduce blood pressure and recover from various injuries. We'd love to enjoy your healthy company for years to come, so start today and set some healthy habits! A few ways to start small: include fruits and veggies in your diet, add an hour of physical exercise to your week, schedule a doctor's visit, or try Club Pilates to help reduce stress, reduce chance of injury, reduce the risk of heart disease, and improve your strength and mental health!