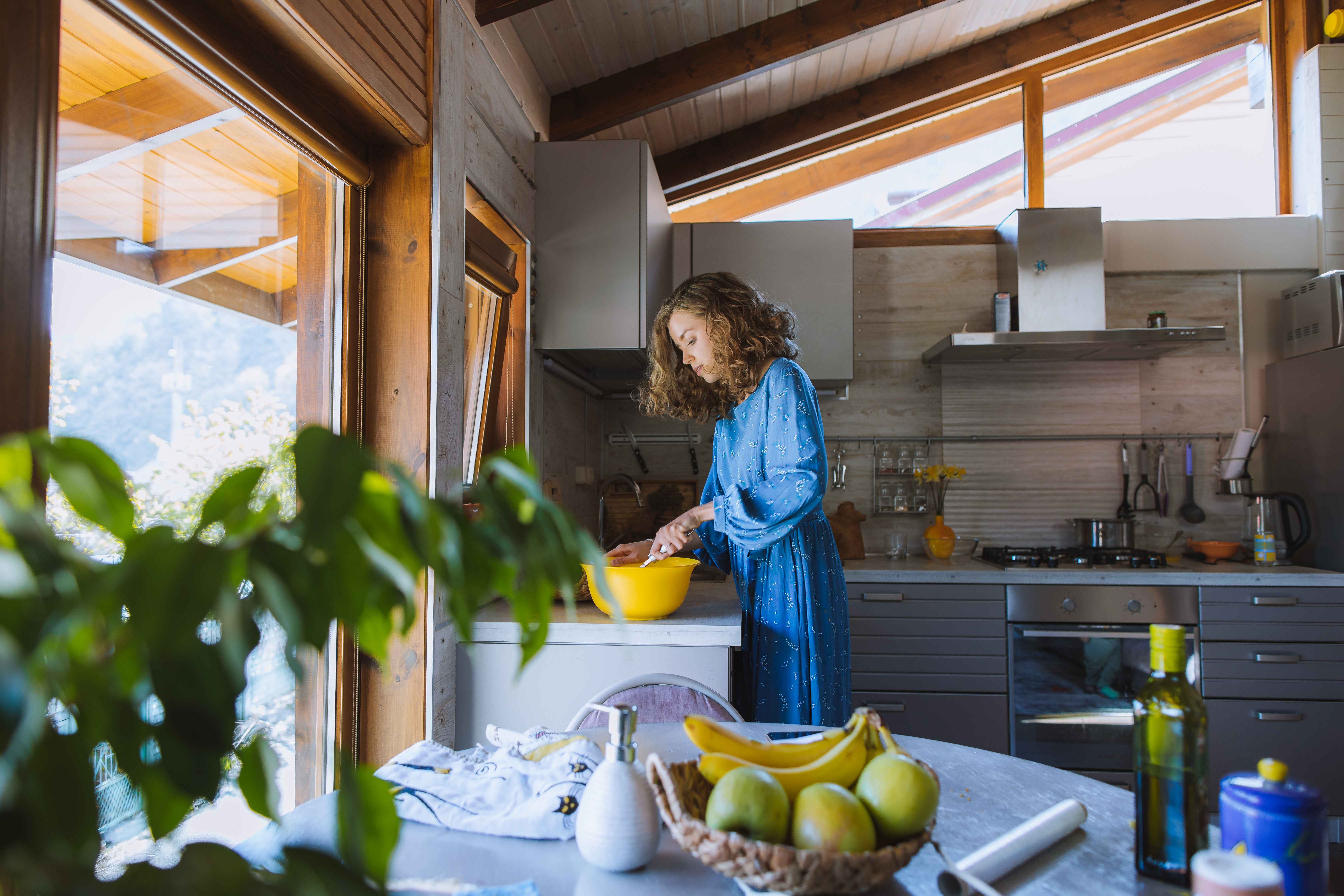 ---
Just as we only get one body in this life, we also only have one Earth! We owe it to ourselves and our planet to take care of both, inside and out. A healthy environment means a healthy YOU, and vice versa! Here are a few ways we can take care of both:
Eat Local!
It's good for the environment. Local food doesn't have to travel as far to arrive on your plate, so it helps reduce greenhouse gas emissions and contributes to improving our carbon footprint. Often, locally grown food, especially produce, may have higher nutrient value, as it is usually given more time to ripen. Not to mention you can quite literally taste the freshness! Other benefits: helps you eat mindfully! How is your food grown? Who is growing it? What local business is staying alive because of it? How sustainable is the agricultural process? By eating locally, you're fueling your body for the better, and have the power to make a difference in the environment!

Grow Herbs and Plants at Home!

Fake plants may be low maintenance, but they collect dust, ultimately becoming more of a hassle and damaging to your health - not to mention, they're made of manmade materials, like rubber and plastic. Having real plants in the home comes with benefits such as a boost in your mood, stress reduction, and air purification by absorbing toxins, increasing humidity & producing oxygen.

Being able to grow your own rosemary, mint, and cilantro for your favorite dishes is not only rewarding, but it's also easy to do in a small space or home with simply a windowsill or porch! Plus, you'll cut down on wasting herbs that you buy pre-wrapped in plastic from big box grocery chains.


Use Eco-Friendly Dish Soap and Laundry Detergent

Inexpensive, generic soap and detergent brands are inexpensive for a reason! Many of these products are full of manufactured toxins that are not only irritable to our skin (and eventually absorbed internally to our nervous system, hormones, and more), but they're toxic to the planet when dumped into wastewater and landfills. With environmentally friendly brands on the rise, there are more options than ever before for safe, clean alternatives -- and it will be WELL worth the extra $6-7 bucks you have to shovel out in the long run.


Walk Whenever Possible!
Driving less is the obvious answer, but even small changes like parking further away from the entrance to the store, cuts down on emissions and rewards your body with more movement! Walking a minimum of 10-12,000 steps a day is known to promote cognitive function, promote fat loss as a great form of steady state cardio, and strengthen the body's joints and muscles. Your body and the earth will thank you!