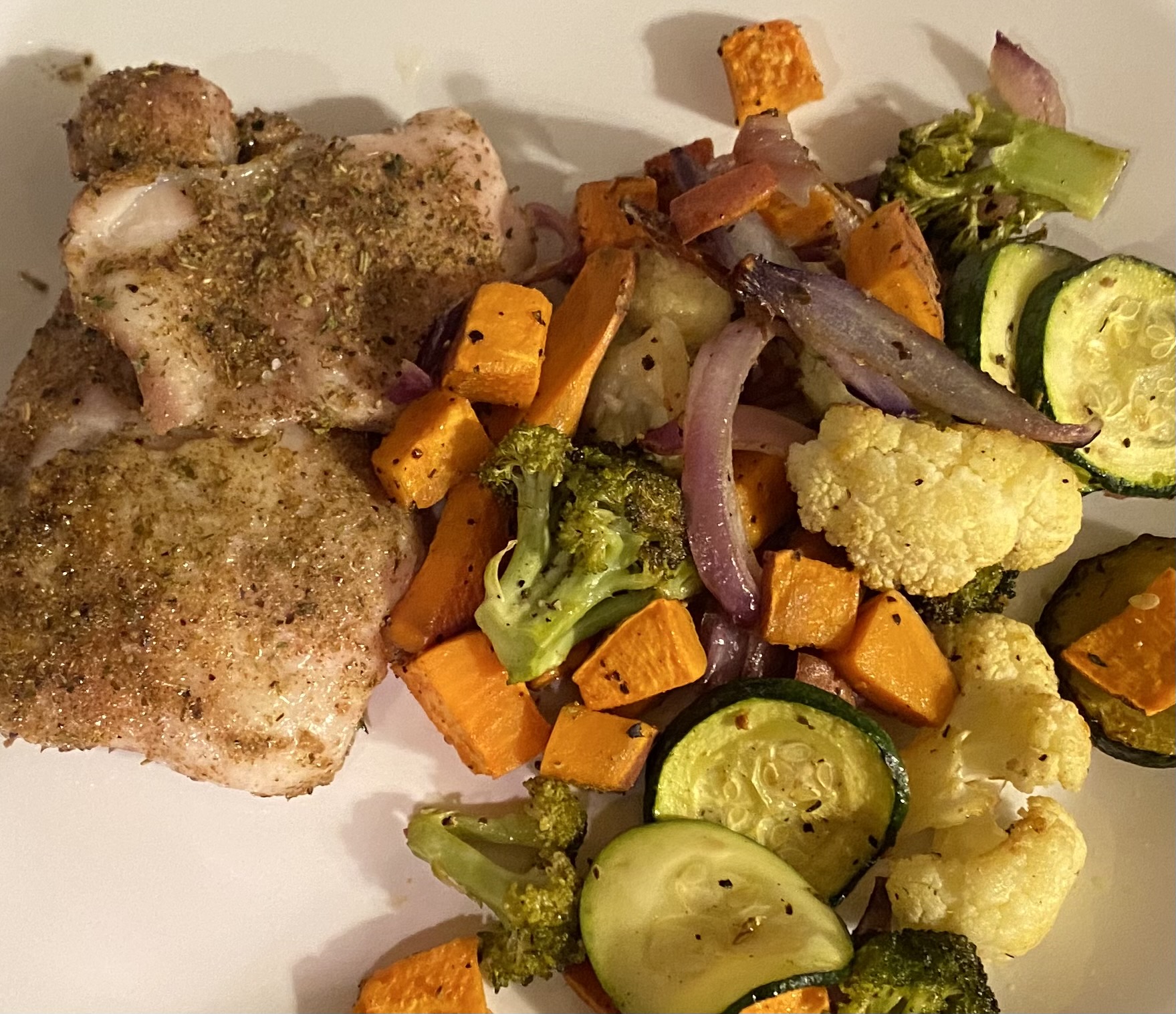 ---
There's nothing I love more than an easy AND healthy option for dinner during the week. This is a great recipe to plan for when you do the weekend grocery run. With all the veggies and a pack of chicken breasts it's guaranteed to offer more than a few meals!
The recipe keeps it pretty basic but if you're feeling like spicing it up a bit and reaching into the back of your spice rack, by all means! The veggies are also great with more of a southwestern seasoning if you're looking for something with a kick.
Enjoy!!!


Ingredients:
1 lb. Chicken Breast or Chicken Thighs
1 Head of Cauliflower
2 Bunches of Broccoli
1 Zucchini
1 Red or White Onion
1 Large Sweet Potato
2 TBS. Olive Oil
Salt and pepper to taste
Directions:
Preheat oven to 400 degrees.
Pat chicken completely dry, make sure they're about the same even of thickness if you're using chicken breast. Season with salt and pepper and any poultry seasoning blend you have on hand. Arrange on baking sheet so the pieces are not overlapping.
Chop up veggies and drizzle with olive oil, salt and pepper!
Arrange on baking sheet.
If you are limited on oven space and need to use one pan, place chicken on one half of the baking sheet and the veggies on the other side.
Bake for 30 to 35 mins. Chicken should be cooked to an internal temperature of 165 degrees.