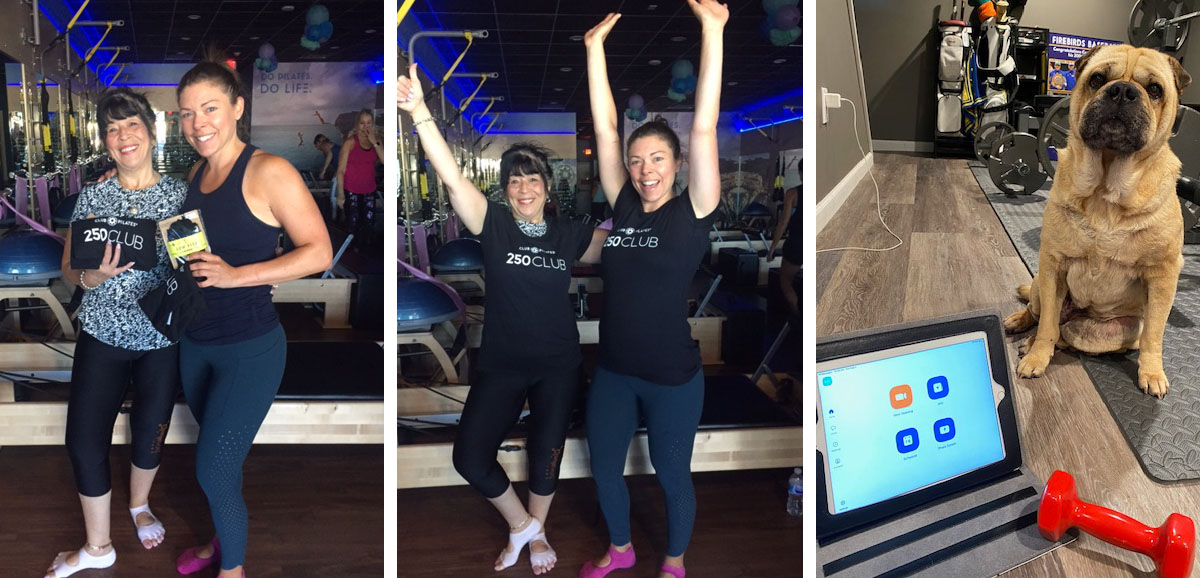 ---
"Pilates was really different than what I had done before. I aways had gone to the gym and did cardio and strength-training, but it felt like a chore to me and I never really loved it...
When Club Pilates Oceanside opened up, I was hooked right away!"
Why did you join Club Pilates?
I became a member at Club Pilates Oceanside after I had basically fallen out of my regular fitness routine. Work got incredibly busy and I didn't make my physical and mental fitness a priority. I was feeling tired and sluggish. I realized how truly unhealthy this was when really small things began to make me disproportionately angry. I needed to do something about it.
One August day, on the way home from the beach, my husband and I stopped at Rite-Aid. I met the [Club Pilates Oceanside] owner, Allen, who was set up at a table outside of the new studio which was under construction. It was fortuitous timing since I had just been talking with a friend about trying Pilates, something I had never done before, as something to get back on track, both mentally and physically! Allen seemed very enthusiastic (shocking!) about Pilates, and of course, he was very excited to bring this new studio to the Oceanside community. I was excited to try something new, but also sort of scared I wouldn't be able to follow along or keep up with the instructors. After my first intro class, I was intrigued and wanted to come back and try again. Each class brought more satisfaction and more confidence in being able to do what I was learning.


How has being a Club Pilates Oceanside member enhanced your life?
This is the first fitness plan that I really love doing and have been this committed to. Before this, I did go to the gym, but at times it felt more like a chore. And as I said before, it's not just physical, it's mental fitness also. For 50 minutes, there is no room to think about anything but what our instructor is telling us to do. Focusing on the task and making the most out of each minute in the studio. Having a variety of different class options, like classic reformer, jump board, barre and cardio-style classes has really kept me engaged. When I first started coming to CPO, I was doing evening classes after work, but on the occasions when I had to cancel because of a late work day or a delayed train, it was really upsetting. So, I started doing something I was never able to make myself do before. I started making myself get up for the 5:30 am and 6:30 am weekday classes. No excuses to not go. As someone who is not a morning person, this was difficult, but getting my workout in before starting my day really improved my state of mind for the rest of the day.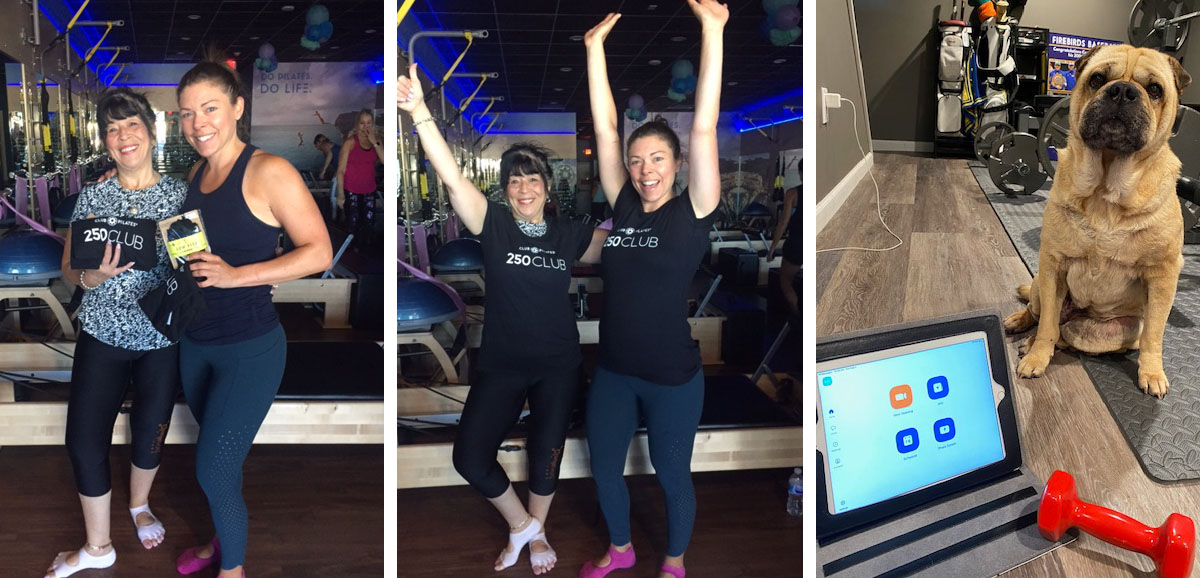 What is your favorite thing about Club Pilates and your studio?
I love how everyone seems to be a champion for each other. It's a great community of members, instructors and staff. I love that I feel stronger, healthier and willing to take on new challenges.


What are you most looking forward to once the studio reopens?
I think I'm most looking forward to getting back on the Reformer! I've been doing the virtual membership to keep up with my Pilates practice. I have really enjoyed seeing my instructors and doing Mat Pilates (I have never worked out my core this much in my life!) and Gator, my dog, joins me for virtual classes everyday, but I miss being in the studio and being with people IRL!

How do you feel about becoming the first inductee into Club Pilates Oceanside's 500 Class-Milestone club?
It's hard to believe but it feels great! My goal wasn't necessarily to get to 500 first, but I did make it my personal goal to be accountable to something. So now I'm looking forward to 750!
[A Special Note from Club Pilates Oceanside]:
Marci is our very first member to reach the 500 class milestone, and she did it in ONLY 18 MONTHS! Even more impressive is the fact that she reached this milestone while our studio is temporarily closed (due to COVID-19!) She stayed committed to her Pilates practice even during these difficult times. - Pam, Club Pilates Owner