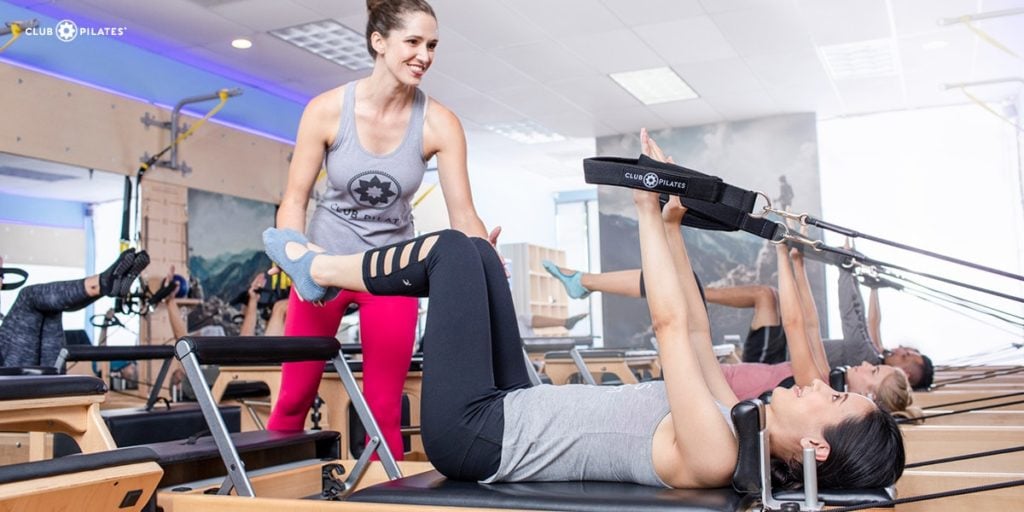 ---
The Reformer is one of the original Pilates apparatus created by Joseph Pilates himself. It was created to help people improve their strength, flexibility, stability, and mind-body connection. Let's take a look at what makes up this lean, mean Pilates machine!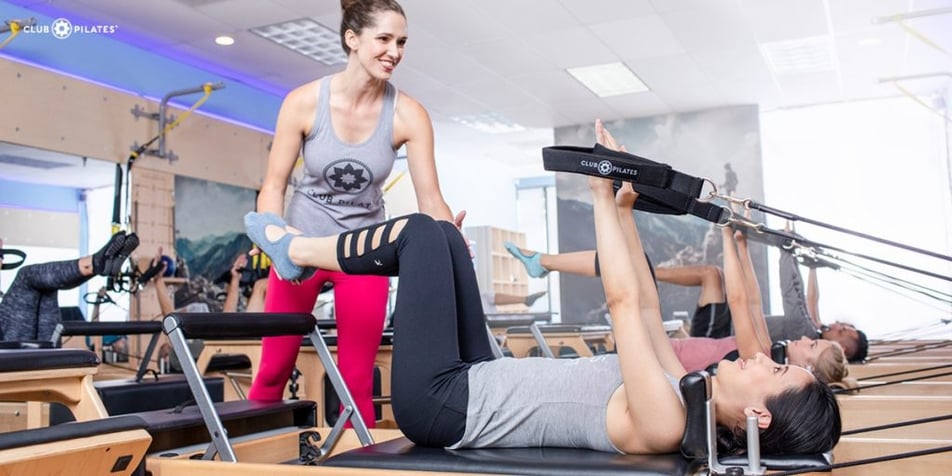 THE CARRIAGE
This bed-like platform glides along the frame of the machine. The carriage is attached to springs that add tension to the movements and control the intensity of the workout. Members can use the Reformer by sitting, standing, kneeling, or lying down on this surface. A typical Club Pilates class uses multiple positions to reach all of your supporting muscles evenly. The variety of movements improve balance throughout the entire body for use in everyday life.
THE SPRINGS
Spring tension is a major component of the Reformer. This stems back to Joseph Pilates's original work. He used springs to simultaneously improve the strength and stability of patients, while having them work in a controlled space. The resistance and concentration necessary when using the springs is a direct reflection of how the joints function within the body. Traditionally, springs were all uniformly standardized, but now there are various levels of tension to adhere to the diverse needs and capabilities of each client.
THE STRAPS
There are other riggings of the Reformer such as the hand and foot straps, the foot bar, and risers that offer a seemingly unlimited number of exercises to target the body as a whole. The straps work in conjunction with the springs as well as body weight to provide resistance training for the arms and legs. These are pulled in various directions while engaging the core to provide an even workout and expand functional mobility. The straps also provide an amazing assist for stretching and improving flexibility. Creating an atmosphere to challenge the demands of daily life, invites mind-body connection and core strength that can only be found in a Pilates practice.
Through years of innovation, this apparatus has helped countless individuals improve on strength and rehabilitate through injury and illness. These benefits are part of the vision that Joe had for his original Contrology ideals, later becoming what we know and love today: Pilates.