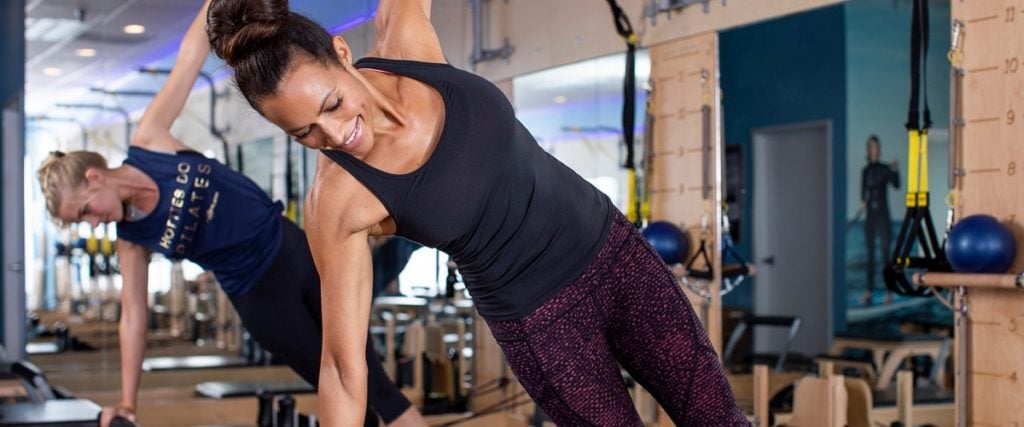 ---
First off, what is a mind-body connection? It can be as simple as a conscious decision to pick something up or take a step. Pilates takes this one step further and trains the body to move correctly, safely and functionally. Creating awareness on how to move takes practice and concentration.
Life demands so much from your body. Even simple movements such as walking, running, jumping, and sitting all take a toll. Learning what muscles to activate instead of just getting from point A to point B is imperative to maintaining a healthy body well into maturity and beyond.
Mind-body connection accelerates results in your fitness. Trying a new exercise or fitness regime is like training the body all over again. Moving with intention, taking cues step-by-step, and thinking about what muscles to most efficiently move increases endurance levels without strain. Pilates techniques train the body in this fashion applying purpose to the movement.
Nutrition is another major element controlled best with the mind-body connection. A lot of people make their food choices by eating what they crave. Learning to listen to what the body needs take time. Noticing how certain foods and vitamins help you function with more energy during the day, improves your sleep, and even improves your skin complexion.
Building awareness on how and why we function in certain ways improves our overall performance in life. Incorporating Club Pilates to continue training and challenging the mind keeps us younger and more aware of the proper choices necessary for healthy living.
Take control of moving better and living better. Try a Free Club Pilates Intro Class at your local studio.