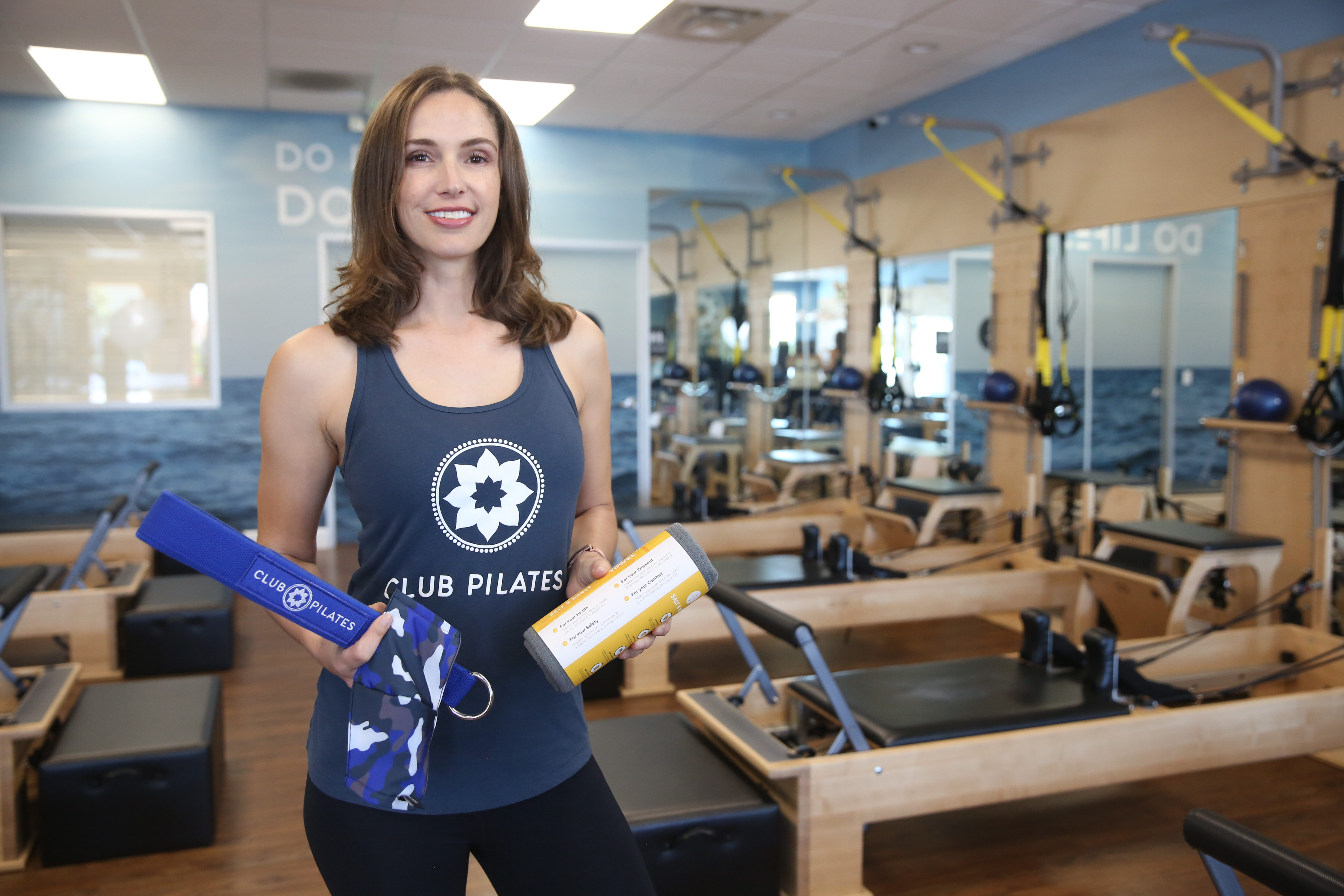 ---
As your local Club Pilates reopens, you may feel a bit uneasy about visiting the studio - or maybe you're super excited to start diving into your weekly Pilates routine again! Your local studio is working their hardest to ensure you feel welcome and confident to book your favorite classes once again.
Your Club Pilates staff is taking extra precautions to keep the area clean, sanitized, and to keep you healthy. Studios have modified their class schedules, leaving a larger break in between classes so they have more time to effectively clean the studio and equipment pieces. This includes sanitizing the Reformers, mats, weights, and other equipment used after each member. They have also placed hand sanitizer stations near the entry of the studio for your convenience.
Your health and safety is important to us and has always been our highest priority. To feel more comfortable, there are additional steps you can take to be sure that you stay healthy while you attend classes in-studio.
Please Wait Outside
While waiting for class to begin, please remain outside while standing 6 feet away from your fellow members taking class with you. This will keep the lobby and retail area open and clear of close contact. If there is a class exiting, they will be able to do so safely without a concern of a crowd.
Bring Your Mask
Please wear a mask while entering the studio as you will interact with the front desk associate and your Pilates family. Studios are following state and local mandates, please reach out to your studio for more information about PPE and what to wear during class.
Only Bring Necessary Items
Bringing in your personal equipment (i.e your own loops and a Reformer towel) to your station is an excellent way to keep your contact with others and with equipment limited. Any chance to unclog the lobby with members huddled at the cubbies is worth the safety of everyone. Also, this will keep your items clean at your own station.
Sanitize and Wash Your Hands
All members will be instructed to clean the pieces of equipment used during class. Following this, staff will also sanitize all equipment and studio spaces according to our enhanced cleaning procedures. After you have finished your Pilates class, please use the sanitizing station or wash your hands with soap and warm water. Washing your workout off your fingertips is always a great idea!
Read more information about studio safety measures HERE!
If you do not feel comfortable taking classes, no worries! Come in when you are ready and start your Pilates practice at your own pace! Some local studios are also offering virtual classes at this time - contact them to join the fun!