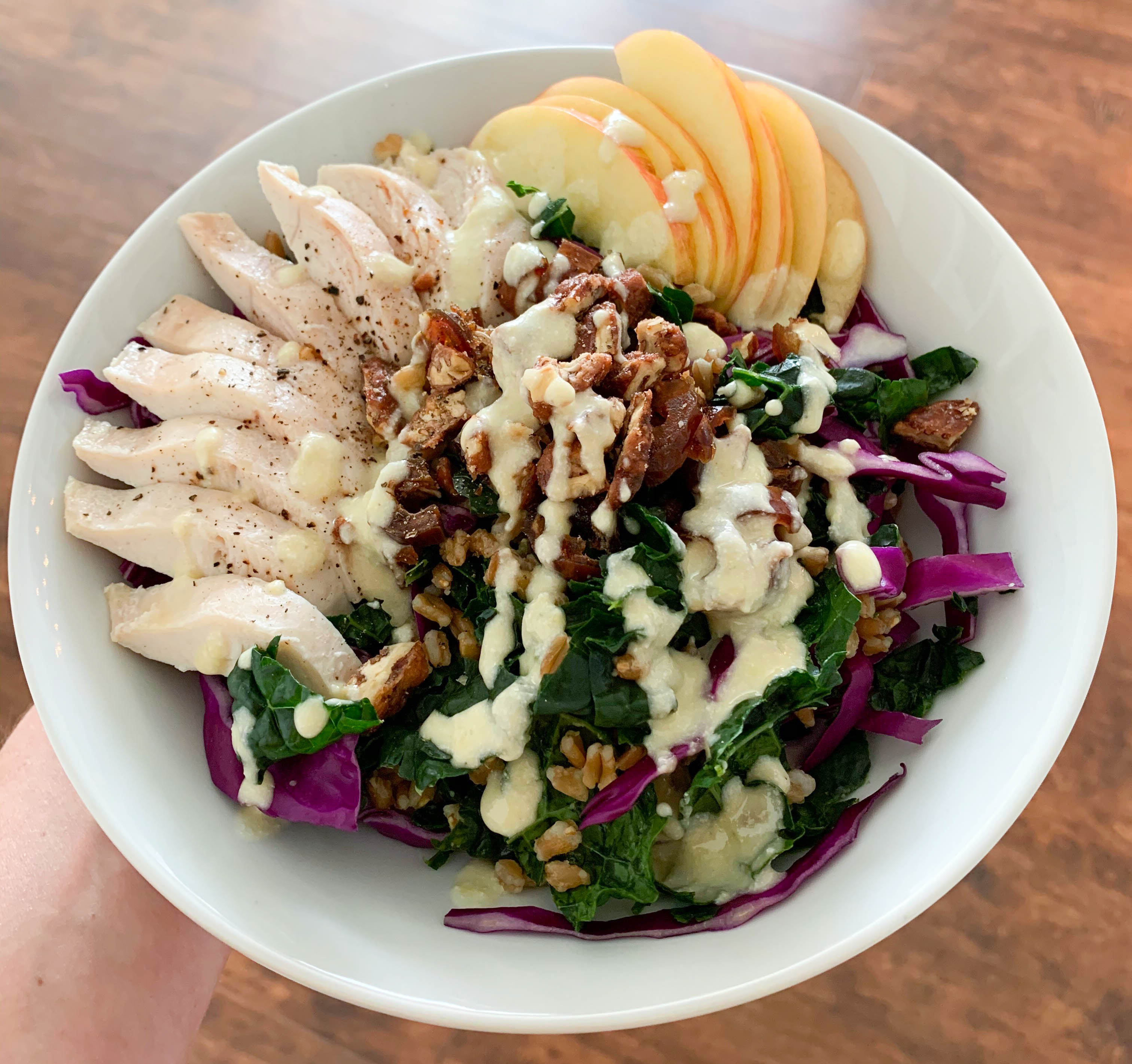 ---
Oh, the holidays. The butter and cream and cocoa and wine certainly deserve a seat at the table this time of year, especially in 2020. But for the in between moments where it might serve you well to reel things in, I present to you the Kale & Cabbage Crunch Salad.
I have fallen in love with this salad for a variety of reasons. It's sturdy enough to make ahead, lending you the perfect healthy meal that will last you all through the holiday season. It's rich in color and texture. And it's easily adaptable. I have made this several ways after trying The Kitchn's original recipe, but one thing I never amend is the bright, lemony dressing that's guaranteed to light up your taste buds like a Christmas tree.

Ingredients:
2 bunches of lacinato kale
½ head of red cabbage
1 C farro, cooked
1 lb chicken breasts, roasted and sliced
1 C almonds or pecans, toasted and chopped
1 C pitted dates, chopped
2 apples, thinly sliced
Dressing:
4 lemons, zested and juiced
6 oz pecorino cheese, grated
1 T dijon mustard
1 clove garlic
¼ C olive oil
Pepper
Directions:
Thinly slice the kale and cabbage to create your salad base.
Add farro, nuts, and dates. Toss together.
Top with sliced chicken and apples and drizzle with dressing.
To make the dressing, combine the lemon zest, juice, cheese, mustard, garlic and pepper in a blender. Blend until smooth, adding 1-2 T of warm water if necessary. With the blender running, slowly add the olive oil and blend until creamy. Store in an airtight jar for up to a week.
Notes:
This is a rare salad that could withstand being dressed and kept in the refrigerator for days. For the freshest experience, keep the base undressed in the fridge and add your toppings and dressing prior to serving.
Farro could be substituted for couscous or your preferred grain.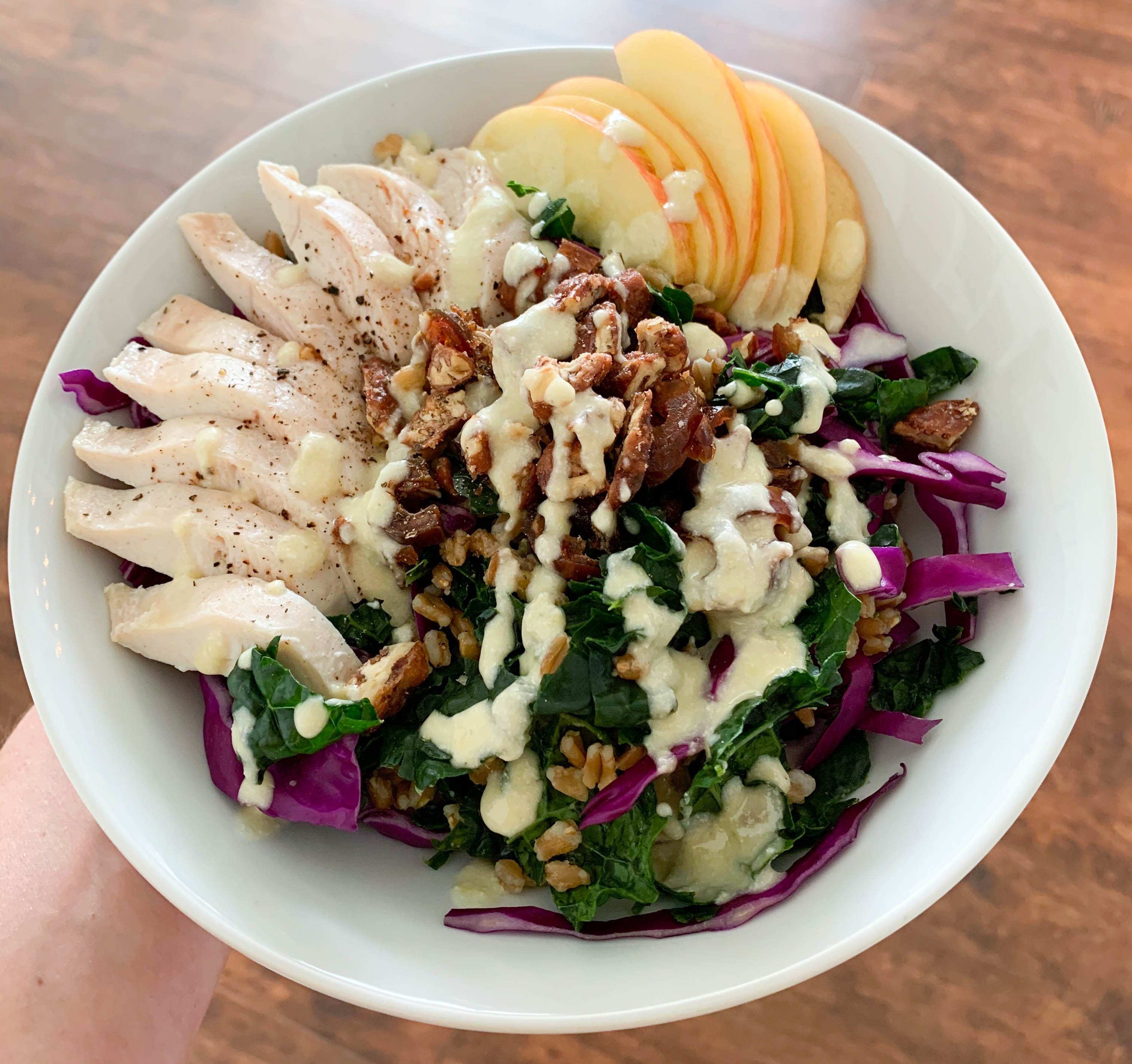 Adapted from The Kitchn by Jenna Morris