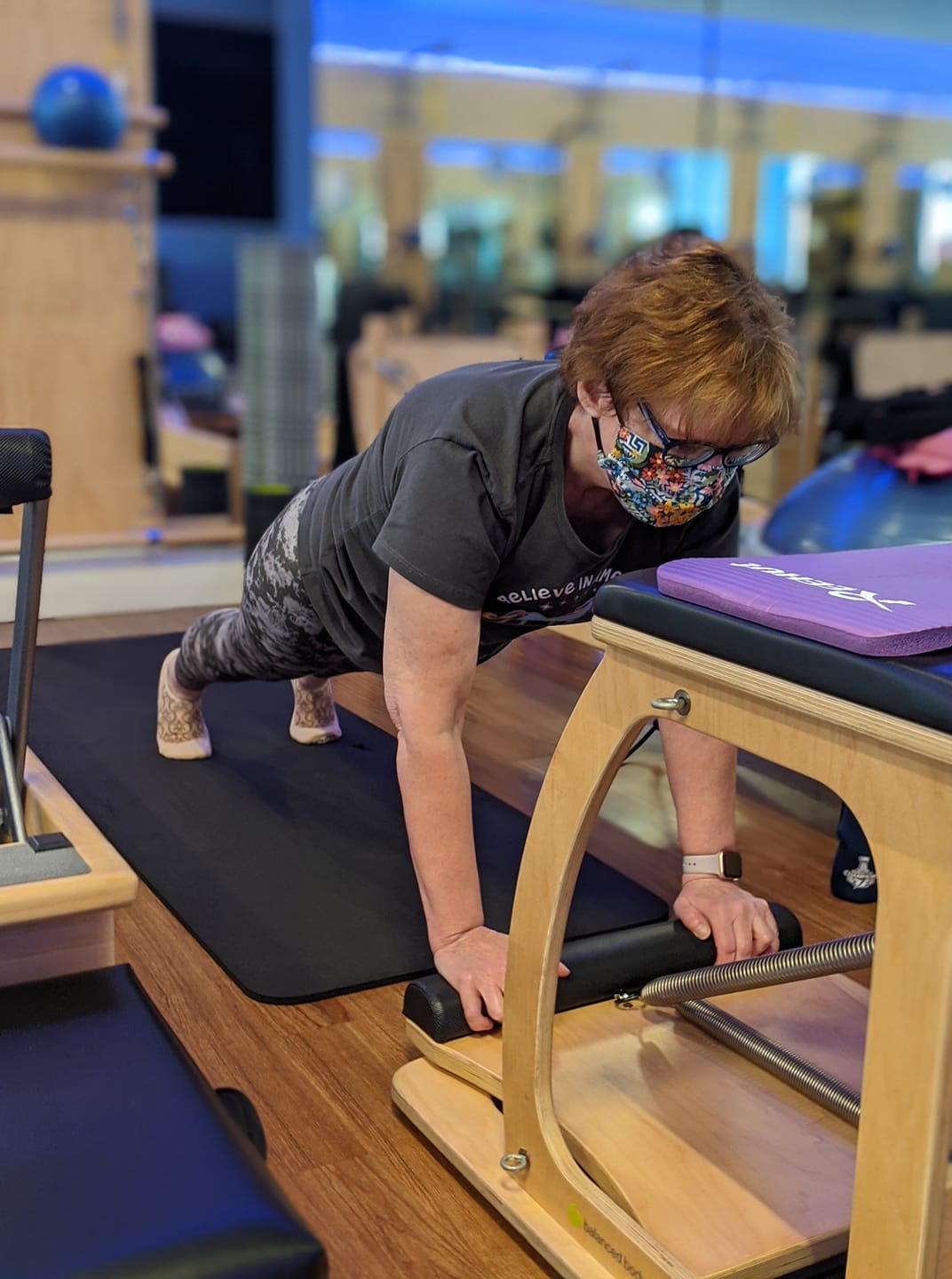 ---
In an uncertain year, even my children have pointed out that my spirits are always lifted when I come home after my Pilates class.
The pandemic has thrown together my husband, me, and our twin autistic adult sons as they work from home, allowing for increased scrutiny of my moods and habits. The dystopian year 2020 has been a lurking loop of fear, confusion and frustration, but it's also had it's revelations, inspirations and moments of joy. One of the things I've most appreciated this year is the opportunity of Private Training sessions at Club Pilates Wiregrass with Marlana. These precious hours have kept me on a consistent routine and provided me with much needed social interaction and exercise endorphins. This happy little cocktail produces effects that apparently travel back home with me.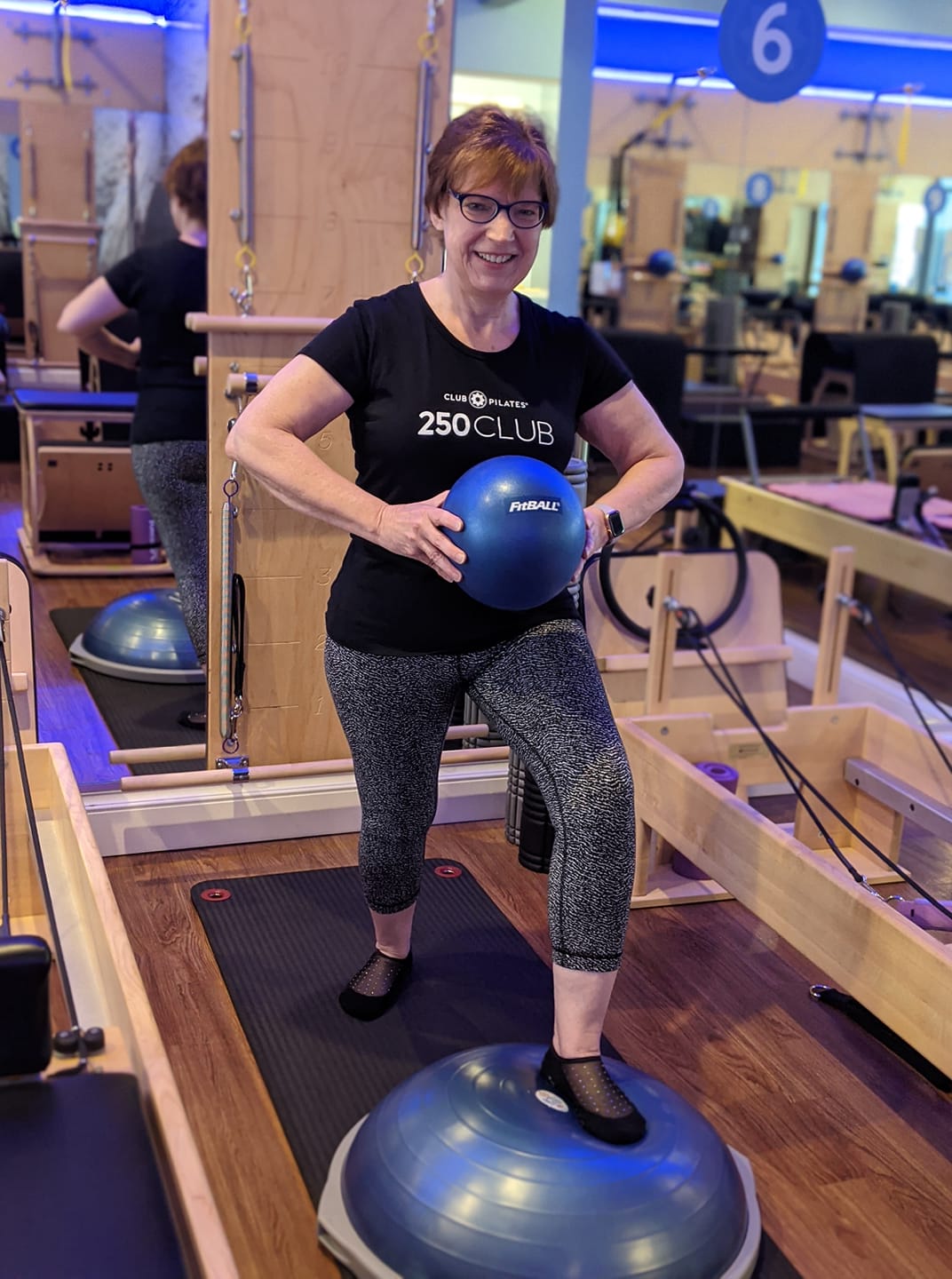 I have Rheumatoid Arthritis, and take a number of immune-compromising medications, so I have tried to stay home as much as possible and have lived within a fairly small bubble. In those early weeks of Covid when Club Pilates was shut down, I took the awkward plunge into Pilates by Zoom, terrified that everyone else could see my astonishing lack of coordination as well as my bedroom decor.
I started out on a good routine, but that weakened each week-- along with my neglected muscles. When Club Pilates opened up, I consulted with my doctor who discouraged me from joining group classes so as to focus on my individual needs. The alternative was to try out private sessions to evaluate my comfort level in terms of Covid safety as well as personal health. So, I took the plunge in purchasing a package of private sessions; \I am now into my sixth month of twice-a-week "masked" sessions, and it's been a BIG win in every way.
I really cannot envision how I could have survived these months without my hours with Marlana and Melissa at CP Wiregrass who have cheered me on and made me feel safe and cared for. The studio is always pristinely clean and I am impressed with the extra cleaning protocols. Marlana knows my body's vulnerabilities and challenges me to increase my strength and flexibility, while indulging my "mature" musical taste by playing Elton John and other 70's icons for our background playlist while we work. Melissa schedules my sessions and makes sure I know about every new item for sale and her happy face is there (under her mask) to sell me toe sox on those frequent occasions I've forgotten to bring some from home. I feel like they (and Quinn, too!) are part of my family, and I cannot thank them enough for keeping my joints moving and my spirits lifted during this upside down year.
As 2020 came to a close and a new year began with all the same challenges in place, I will raise a glass to Club Pilates for being one of the most positive elements in my life!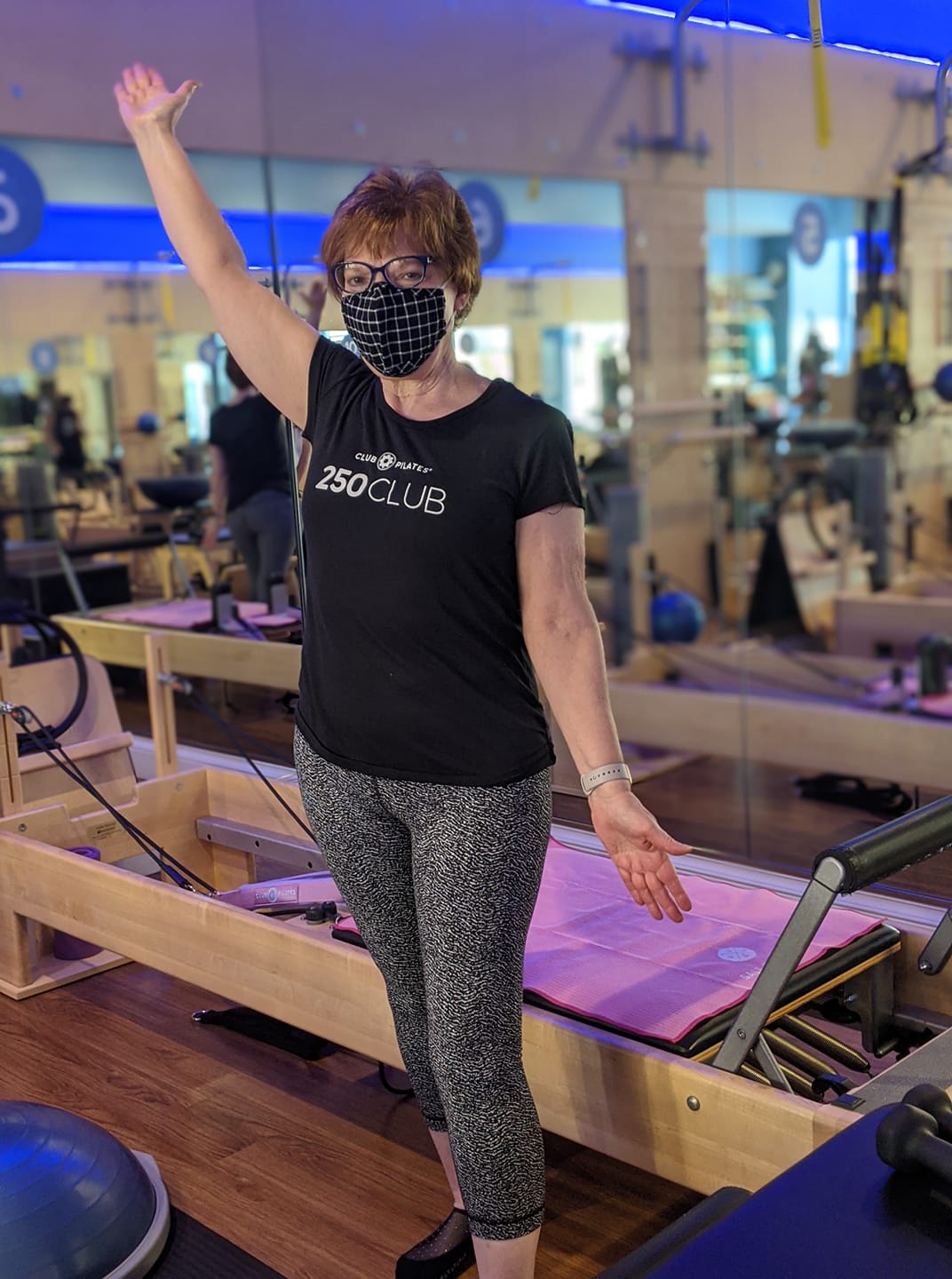 Written by Terry Darken, Club Pilates Wiregrass Member