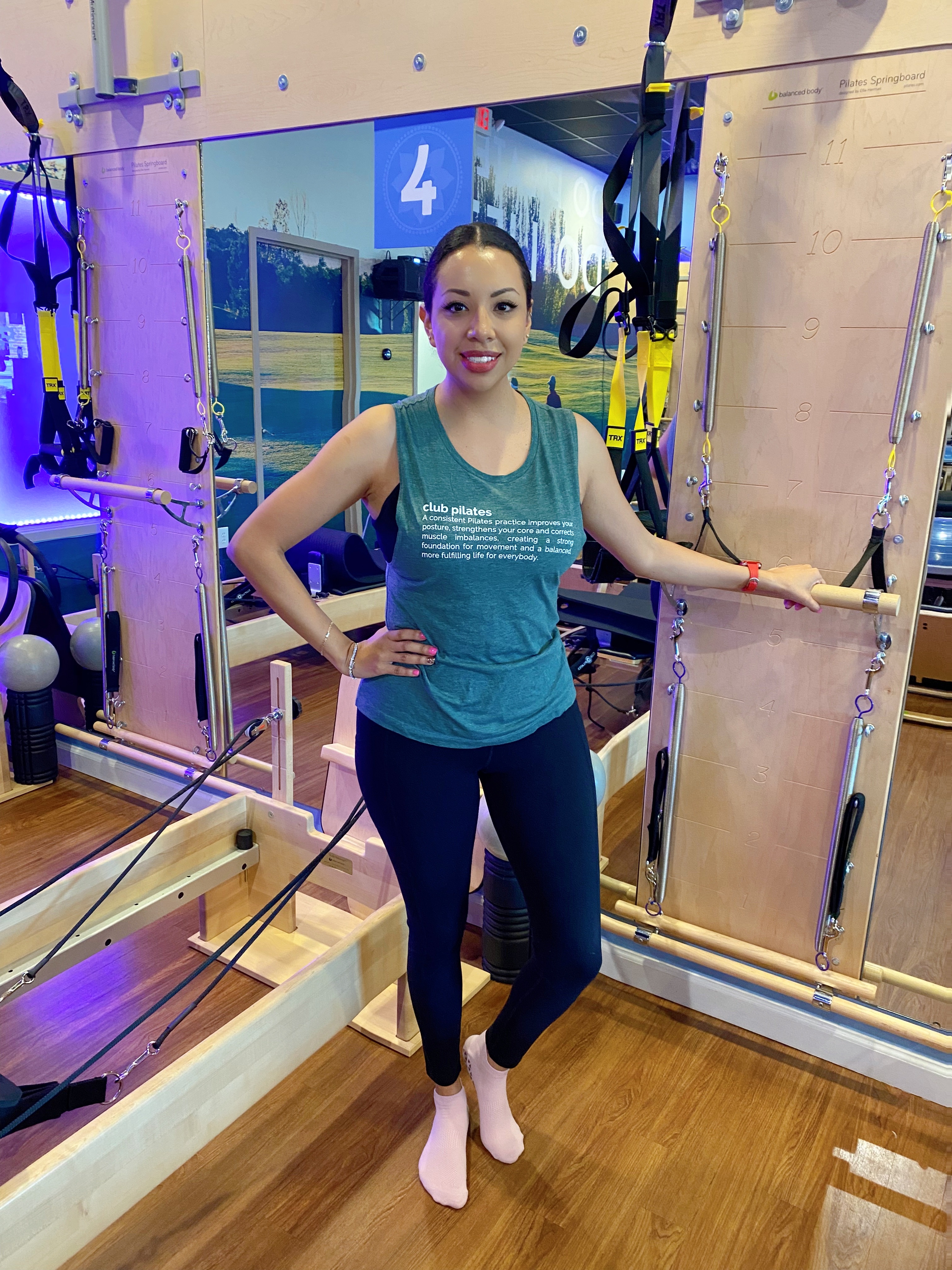 ---
Dealing with the challenges of scoliosis is what finally led me through the doors of Club Pilates.
As a mom of 4 children under 6, dealing with scoliosis as my body endured multiple pregnancies back-to- back really took a toll on my physical health
It got to the point where I couldn't even pick up my kids anymore, or walk for extended periods of time.
After doing research on what type of exercises could help me gain strength on my back, I discovered Pilates! I called club Pilates right away and scheduled an intro session.
I quickly joined the Club, and the benefits I began to experience from the start were astounding.
After 3 classes I could already see results.
My back was no longer constantly hurting, and I was able to actually play with and pick up my children without feeling pain afterwards. The mental benefits have also been great!
I'm finally doing something for "me" and that gives me a sense of purpose and happiness which translates into me being a happier wife and mom.
I am also seeing muscles on my body I had never seen before!
I've really enjoyed every class and all the equipment that Club Pilates studios have to offer, but anything using primarily the Reformer is my favorite! We are able to do so many variations using that apparatus.
I don't feel bored like I did at regular gyms. Every day and every work out is different and challenging in the best way possible.
I am a mom of 4, my children keep me busy all day! I also work full time doing sales. We are a military family as my husband is in the Air Force, so moving around is normal. In Club Pilates, I've found such a sense of community.
Being in a military family, it's hard to find a "tribe" and people to relate to because of the constant moving. I have found an amazing group of ladies here! Everyone cheers each other up.
If you are thinking about trying Pilates - do it! Joining Pilates has been one of the best decisions I've made for myself! It has given me the strength I needed to enjoy life again.
Thank you Club Pilates! For making me feel welcome from the moment I walked in the door. And thank you to my instructors who push us every single class to give the best we can give. I will be forever grateful to Club Pilates for changing my life!
Written by Maria Green, member at Club Pilates East Montgomery.