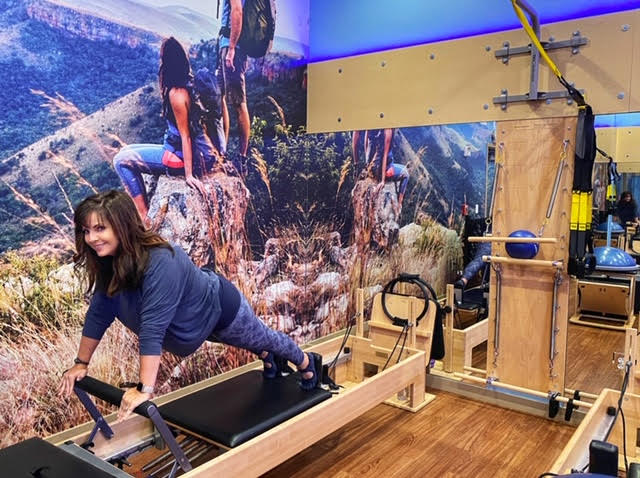 ---
Before Club Pilates, my fitness routine consisted mostly of dance fitness classes and tennis. While I love both activities, they are inarguably hard on the joints. In 2011, I had a freak accident that resulted in tearing the ACL in both of my knees at the same time. I went from being extremely active to being in a wheelchair. Even though I was determined to recover and return to my favorite physical activities, I had to accept that my body needed me to be kinder to it after multiple surgeries and 18+ months of intense rehabilitation.
My fitness friends all raved about Pilates which piqued my curiosity. After moving to Avalon (a live, work, play community), it was only natural for me to check out one of its premier businesses, Club Pilates.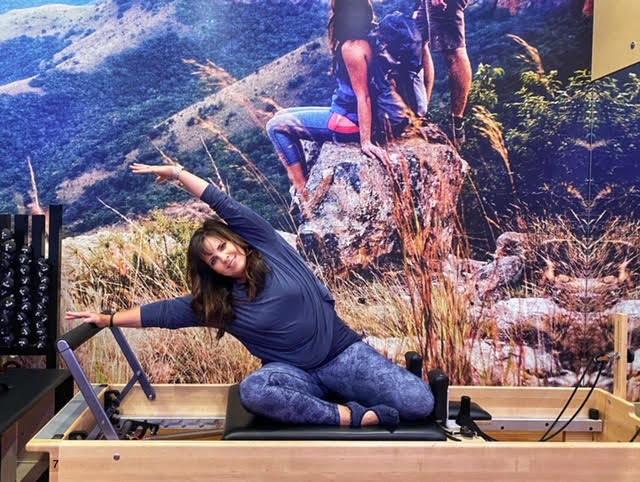 I took the Introduction class and I was intrigued from the very first minute. Along my journey, that initial intrigue has morphed into considering myself a true student of Pilates. I continue to absorb knowledge regarding technique and body/core connection from the various skilled instructors at Club Pilates.
I feel challenged in each class. If a move is too easy, then I presume I'm not doing it correctly. HA! Moving with precision and with a connected core has improved my posture, my flexibility, my balance and the stability/strength of all those little muscles that are often overlooked.
I look forward to the Reformer most in the studio.
It's my favorite piece of equipment, so I usually gravitate towards the classic Flow classes... all levels!
While it is an honor to be recognized for this 500 class milestone (and I won't lie that I feel a certain pride when I pass by the sign hanging in the hallway), the true reward is in the daily work. I look forward to one day celebrating my 1,000 class milestone!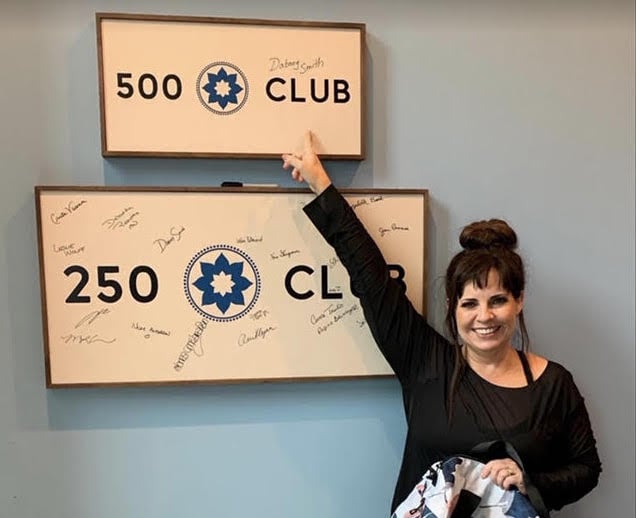 Pilates has help with my mental/physical health on a day to day basis.
Physically - I previously mentioned the improvements in my posture, flexibility, balance, strength and stability which are all very much appreciated in my day to day life. I believe that Pilates has helped my knees in that it strengthens the little ligaments and muscles that surround the knee similar to the results obtained with rehabilitation exercises.
Mentally - When I leave a class, I feel relaxed and energized. Meditation does not come easy to me, so having that 50 minutes where I am conscious of my breathing is the closest thing to any form of meditation that I am likely to achieve. My first class back after the quarantine was a bit emotional. I hadn't realized how much I needed Pilates mentally.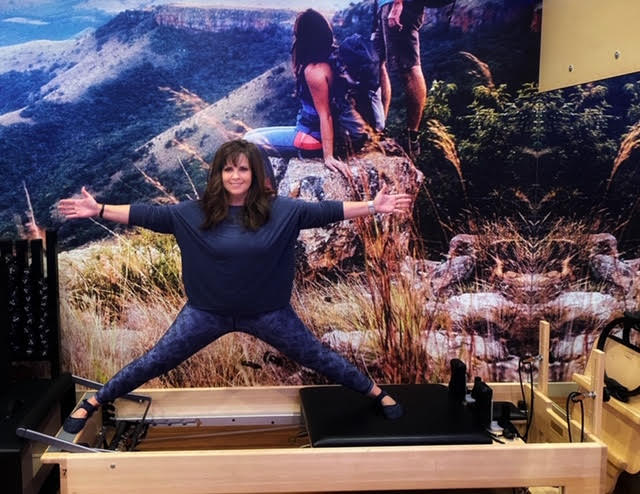 Something surprising I've gained from Club Pilates that I didn't expect was friendships. I've met a lot of wonderful people at Club Pilates. It's always a good time! I could tell a few stories, but it might embarrass somebody!
What happens in Pilates, stays in Pilates!
The former dancer in me appreciates that Pilates requires precision and core connection as well as hones flexibility and balance... all while being gentle on the joints. I may not be able to dance like I did when I was younger, but Pilates is for life! I'm not sure if I would call it a "goal", but... Pilates has definitely made me take less trips to the chiropractor!