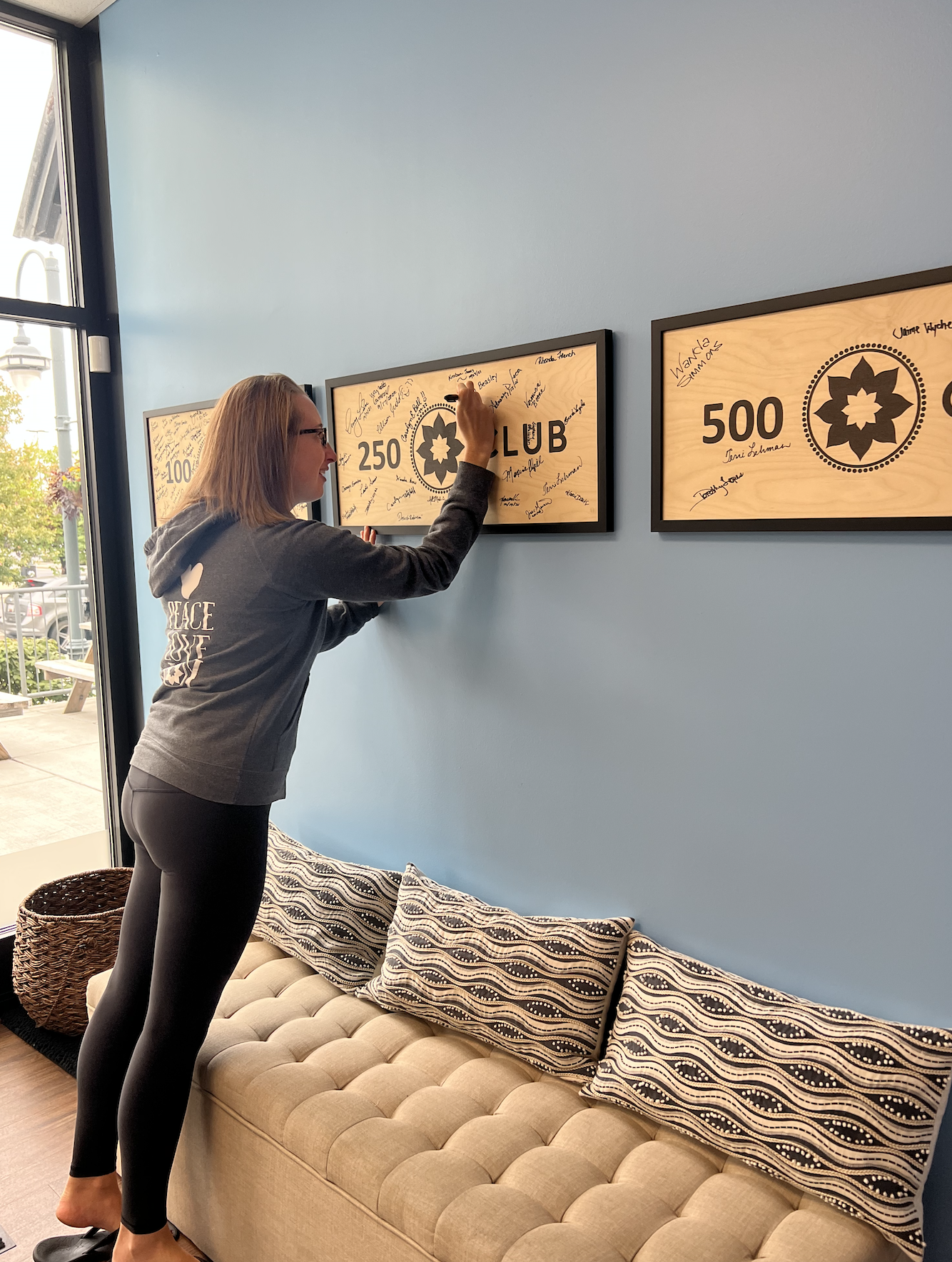 ---
Written by Allison Beasley, member of Club Pilates Laurel.
Before I begin, I want to thank you for taking the time to read my story. In today's society we are in a rush to get as many things done as quickly as possible. We rarely take the time to slow down and be present until life forces us to, which is what happened to me.
My Club Pilates journey began sometime during the pandemic - the exact date is hard to recall due to overstimulation of the nervous system that the two year period placed on all of us, but I had been looking into exploring Club Pilates for about 6 months. Periodically I would check out the website, watch YouTube videos, and even complete the interest form online for different studios, but I was always anxious to commit to the intro class.
I needed a routine outlet for fighting seasonal depression.
I was also interested in finding a way to tone my body and increase my flexibility after losing 90 pounds (and keeping it off) over the last 9 years.
I finally convinced my close friend and colleague to take the intro class with me. She was a college basketball player who loves anything athletic. We also both lived within 10 minutes of Club Pilates Laurel.
On December 8, 2022, after a very long day of teaching 1st grade, my friend and I took the intro class with Voni at Club Pilates Laurel.
This evening changed my life. This was the first time in my life I had ever done any type of exercise that felt relaxing.
At the time, I didn't know why (within months it all started to click), BUT I knew I needed more. I jumped in and purchased the unlimited membership.
The first few times I took classes, it was incredibly challenging. With auditory cueing, there was a ton of new vocabulary that I wasn't used to. Determined to "figure it out", I decided to take another intro class one Sunday afternoon. I still remember Voni's confused face when I walked in. I told her that I wanted to further understand and learn, and in telling her that, she has been by my side supporting me, and cheering me on since.
Over the dark winter months, I showed up for myself on a consistent basis.
I quickly hit 100 classes by April. I was incredibly proud of this achievement, because it was the first form of exercise I had ever stuck with. I felt amazing. I felt happy. I felt creative. I felt inspired. I shined bright like the star that I am. All of these things helped me to live my very best life, because I was implementing all 6 Pilates principles into every single thing I did in life.
I started to realize that breath, control, center, concentration, coordination, and ultimately flow were the secret to success in this life.
Right around when I hit 100 classes, I was approached by Kim, one of the instructors-in-training, to do private sessions with her to get her hours. I happily agreed.
On April 10, 2022, my life changed again.
When I went to meet Kim, we started our session doing one of my favorite things - talking. She was incredibly complimentary of my form.
This was news to me. I always thought I was just working out.
During our conversation, she asked me if I had ever considered becoming a Pilates instructor. I quickly answered no due to having too much on my plate being a 1st grade teacher. She kept insisting that I think about it, and mentioned that there was a Teacher Training info session that very day at the studio and that I should go. I again answered no, but then changed my mind and went.
Over the next couple months, I was blessed to complete in-studio training with some of the most beautiful, strongest, and passionate women I had ever met in my life.
Although we were all different ages, came from different cultures, had spent different amounts of time practicing Pilates, had different body types, and more, we all shared one love -- Pilates.
This was the first time in my life that I had ever been part of a community of women who SUPPORT women. Being a part of this small community in teacher training, I quickly started to notice that this was the entire community at Club Pilates Laurel. Women, and some men that attend, who all SUPPORT one another. A studio that is truly run on LOVE. A studio that I just can't get enough of.
In my time at the studio, I learned how to open my heart again after a very hard school year in 2019 that almost broke me.
Summer 2022 was the best summer of my life because I was able to step away from teacher-life stress and be ME. I began my day with Pilates and just the best vibes at the studio, work from home with another group of strong women on Zoom, and travel a ton. I was thriving.
I was excited to bring this new energy into the new school year with me, in a new position. Unfortunately, the new position was put on hold and I was placed back in my role as a first grade teacher.
This was tough news at first, but with the 6 principles, I was able to work through my emotions.
I thank God for not only these principles, but as I like to think of them, coping skills.
I was met with a great challenge at the beginning of the school year and began to find myself spiraling into the dark place I was in during the school year of 2019. I greatly feared losing touch with myself again. The next day, I had a major panic attack at work. I received an initial diagnosis of PTSD from the classroom environment.
In hindsight, I realize that I survived this panic attack through the 6 principles. The one that most clearly comes to mind is breathing.
During the episode, the school psychologist looked at me and with a smile said, "Come on Ms. Pilates, you know how to breathe." I was able to focus on my breathing, concentrate on what I could control of my body at that point, center myself by closing my eyes, and breathe with precision getting the breath out of my chest and into my diaphragm.
I found my flow. I was able to drop out of fight or flight.
Although many details were shared in this email, I will never be able to express the gratitude I have for Club Pilates Laurel and the Club Pilates brand. To add to my story, although I moved about a 30 minute drive to the studio, I remained, and will continue to remain, a Club Pilates Laurel member. That place is magical.
As I move into this new chapter of life trying to "figure it out", I know it will all come together. Pilates brought awareness to the power within - just the way Joe intended for it to. Pilates for LIFE.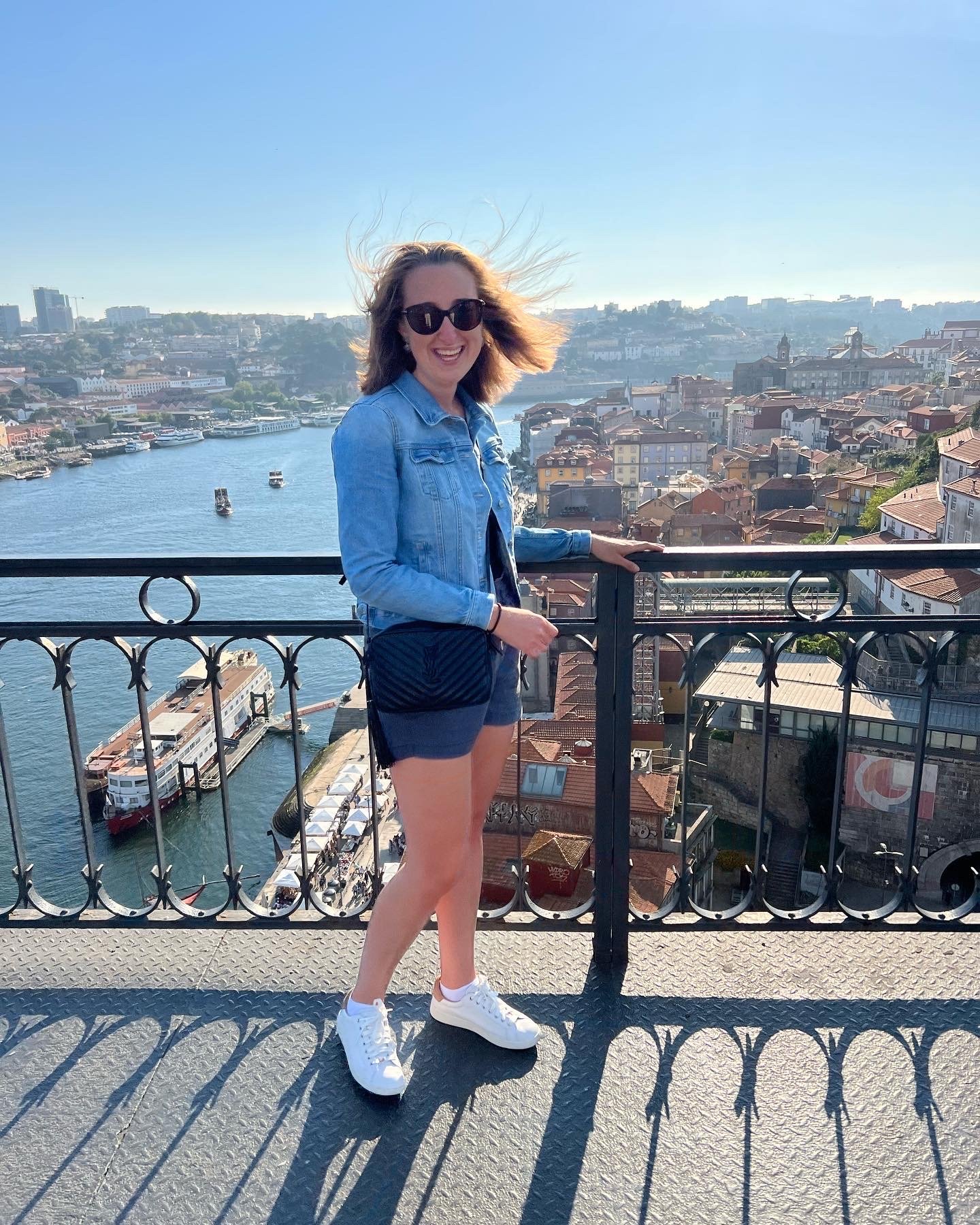 With love,
Allison Beasley
Member of Club Pilates Laurel