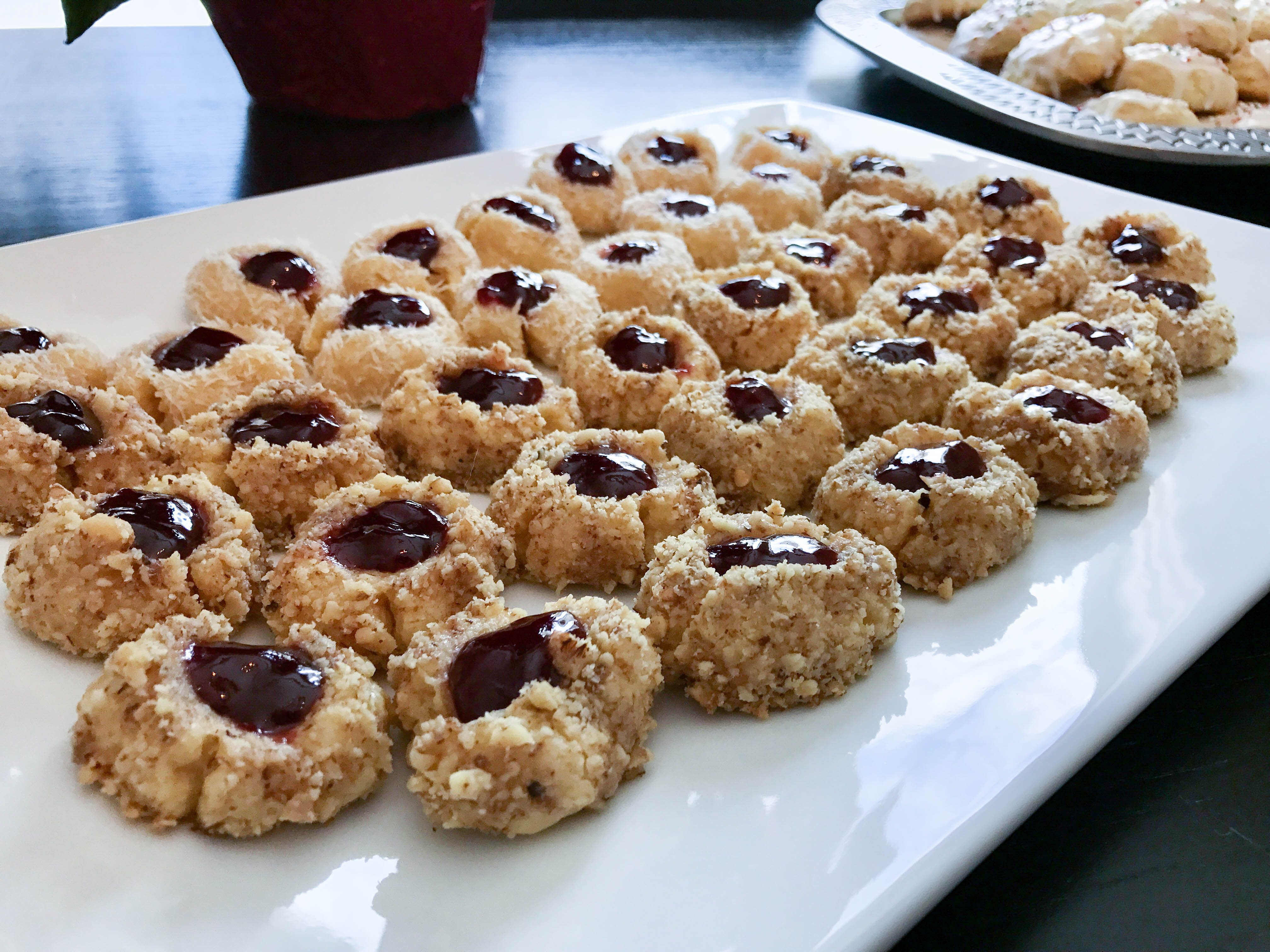 ---
Oh, this year. I'm certain we can all agree the plethora of challenges we've faced collectively have made a lasting impact. With holidays rapidly approaching and little relief in the way of upholding traditions, I've found that one of the simplest ways for me to seek equanimity and find small pockets of comfort is through food.
Every year my sister, my niece and I make far too many batches of cookies for the amount of people in our family. The hours we spend rolling out dough, running the Kitchenaid, cutting out patterns, and frosting to our hearts' content provides an annual guarantee that we'll get to laugh, sip mimosas, eat freshly baked cookies right out of the oven, and cherish our memories for all the years to come. Even if we aren't able to gather, one thing is certain. Our family's favorite cookie will be gracing all of our kitchens, even if we are rolling the dough via Zoom while 2,000 miles apart.
I'm wishing everyone the ability to keep seeking out silver linings, to keep practicing their own traditions, and, perhaps, to set new ones. Join me in baking these raspberry walnut Italian thumbprints and I'm positive it will make your holidays that much brighter.
Provided by: Jenna Morris


Ingredients:
¾ C sugar
1 tsp salt
¾ C butter, softened
1 whole egg
1 egg yolk
½ tsp vanilla extract
½ tsp almond extract
2 C flour
2 egg whites
1 ½ C finely chopped walnuts
½ - 1 C seedless raspberry jelly
Directions:
1. Cream the sugar and butter together.
2. Add the salt, whole egg, egg yolk, vanilla, and almond extract. Mix until fully incorporated.
3. At a low speed, gradually add flour until combined.
4. Roll the dough into one inch balls. (Alternatively, you could freeze the dough and then thaw to room temp if you need to make it in advance.)
5. Whisk the egg whites in a bowl until frothy. Place the walnuts in a separate bowl. Dip the dough balls into the egg whites and then roll in the chopped walnuts.
6. Place on a cookie sheet a few inches apart and press a deep thumbprint into each cookie (I find the bottom of a wooden spoon works well too).
7. Bake at 350 degrees for 10-12 minutes or until the bottoms are golden brown.
8. Once out of the oven, use the bottom of a wooden spoon to press the center back down if they rose up. Spoon jam into the center while the cookies are still warm. Let cool. Enjoy!
Adapted from food.com by Jenna Morris