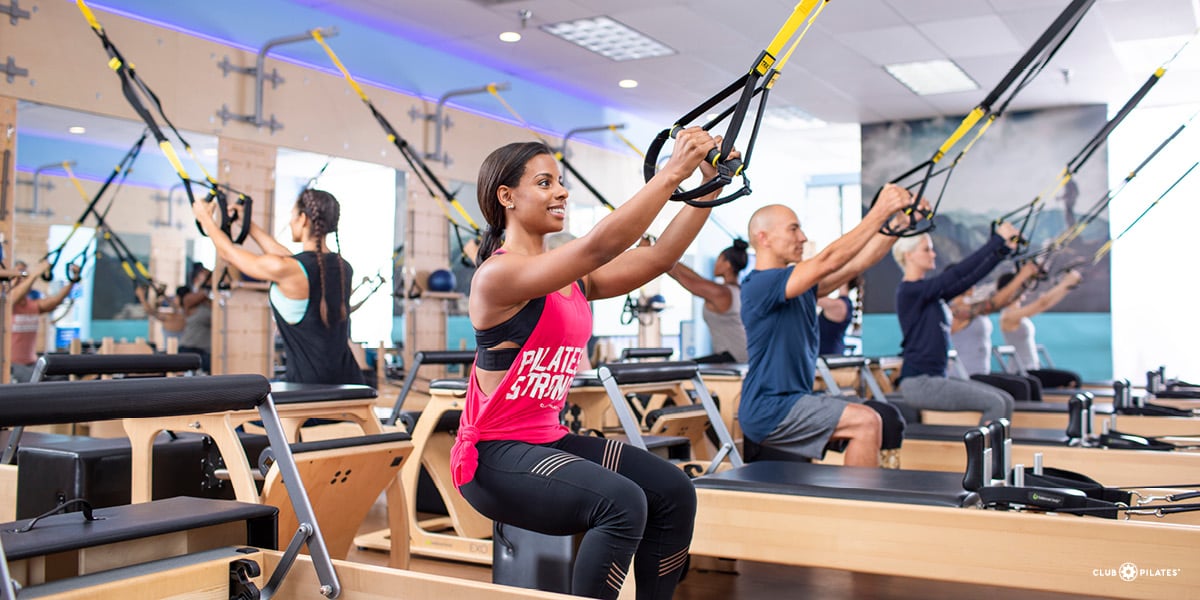 ---
At Club Pilates, your studio experience is a one stop shop. Instead of having to go to multiple gyms to get a well-rounded workout, implementing a diverse array of class formats ensures constant challenge and optimal results. A CP Suspend class with TRX is the perfect element to add if you're looking to diversify your workout schedule!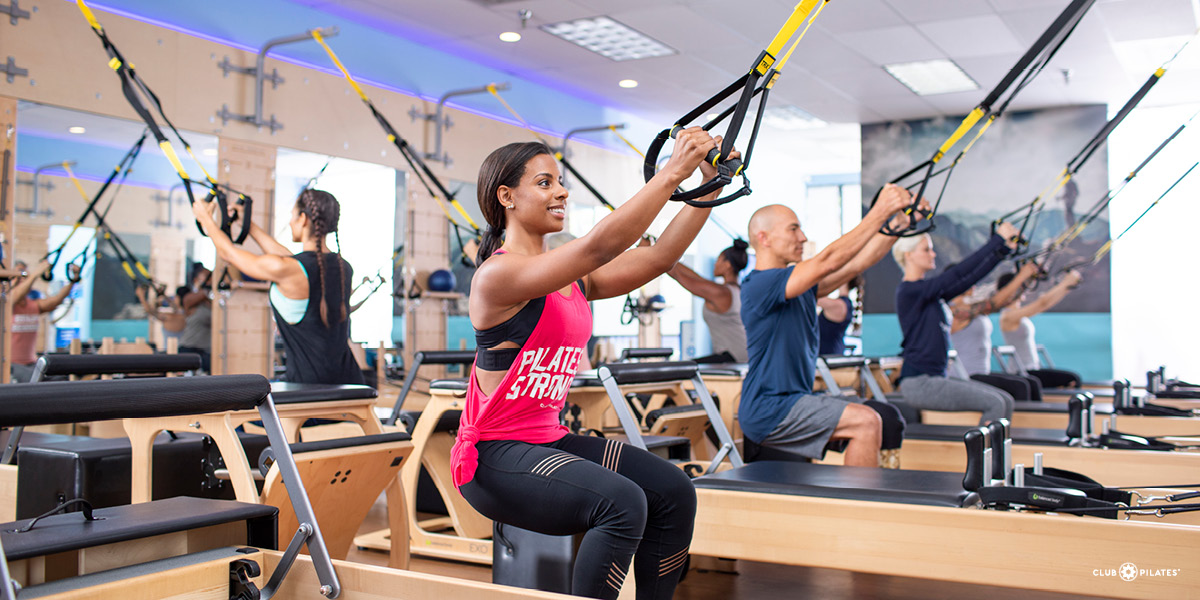 What are those straps hanging inside the studio?
The TRX was invented by a Navy Seal inspired by his fitness limitations at work while being deployed on a submarine or at duty. This piece of equipment challenges stability while saving space. The straps allow you to use your body weight in several different arrangements. Taking the principles of control, strength, form, and combining them with Pilates movements has created a tool bringing results to new heights. The ease of mounting the TRX has enabled studios to have members working out alongside each other without bumping or having to take turns.
It may look scary…but that's ok.
Every instructor includes modifications and variations to suit their group level setting. This enables each person to feel accommodated and successful. Exercises that normally appear to be out of your wheel house can be modified to be performed by level 1 Pilates practitioners. For those that need an extra challenge, those same movements are increased with the slight repositioning of an arm or a leg. This enables a group setting to be working alongside one another all getting the results they showed up for.
You'll feel like you're flying in no time.
Lastly, there are two words in the class level title: CP Suspend. This means that this class format does not only involve the TRX. It will always implement Pilates equipment, exercises, and principles on the Reformer, just like every CP class. You can be sure that you will be getting the stability, strength, flexibility, and mobility you crave as you weave through Suspend variations along your Pilates journey.
Your CP Suspend class is an essential piece to your workout goals. Stability and balance are keys to healthy joints, and the suspension challenge is the perfect way to get creative with your workout. In this way, the CP Suspend is where you take your fitness to the next step and a successful atmosphere for everyone!