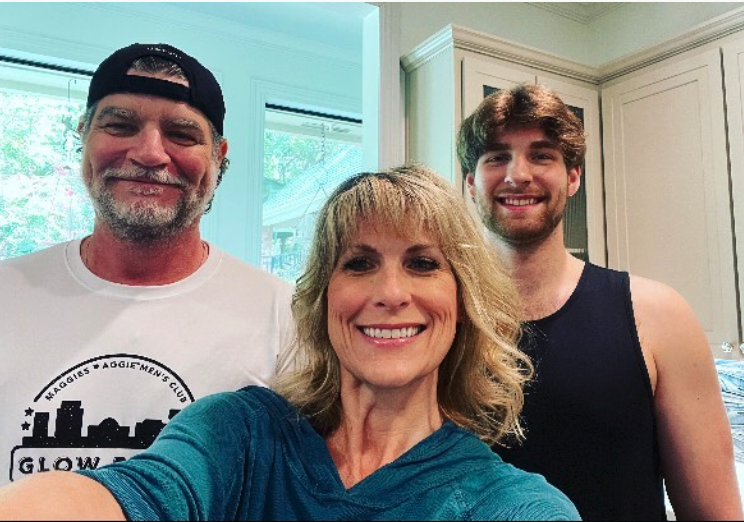 ---
Pilates isn't just for some people - not just flexible people, not just women, not any other stereotypes. It's for every BODY - and this family from Club Pilates Allen is a perfect testament to that.
Tom, Becca, and their son Jack, have all become active members of their Club Pilates studio in Texas and have reaped benefits in their own ways.
It all started with Becca, who had been a high intensity interval training (HIIT) junkie for years.
"We used to work out so hard," she shared. "Our form was off due to lack of attention to detail. We were injured a lot."
Becca noticed that Pilates helped her discover imbalances and errors in her form, first and foremost. Once she learned how to move through exercises properly, she was shocked to find that this workout modality made her body stronger, without injuring it - something she wasn't used to from her past routines.
"Pilates has totally helped me in so many ways," Becca said.
Hooked on the benefits of Pilates, Becca was a huge advocate of Club Pilates to her husband, Tom - alongside his Physical Therapist and Spine Doctor, whom he was seeing for his herniated discs.
Tom was hesitant at first.
"I thought it was only for women. I was wrong – it's been a game changer.
My core strength has improved dramatically and my back hasn't felt this good in 10 years. I've even got other guys with back problems interested in coming with me."
Dedicated to keeping their entire family healthy for life, Tom and Becca were soon joined by their son, Jack.
"Pilates has definitely helped with my flexibility and mobility," Jack shared, "and in loosening up tension in my lower back quite a bit."
"My inner thighs are getting worked and I can feel that the things we are doing with the ball is working my lower abs and deep core."
This incredible testimony is a true testament to how Pilates transforms the body, provides spine health, and even heals injuries. Pilates really is for every BODY!